IIt's still very much February as I write to you but today has had a very Spring-like feel to it! Just that little bit warmer and a good dose of sunshine. It does wonders for the soul! I hope you're all feeling the benefits too.
Did you know that the number 1 restaurant to visit in Boston (and the surrounding area) is right here in Kirton? Kirton Cottage has rightly gained a fantastic reputation for serving high quality, locally sourced food in very comfortable surroundings. It's testament to the hard work Ambrish, Laura and the team have put in to an establishment we should all support and be proud of (statistics taken from TripAdvisor – Feb 2019).
It's also great to see some other businesses have taken the plunge and opened their doors in our village. The Golden Fryer opened within the last month and the reviews have been really good so far. Plus, they deliver which is so useful to many who fancy a cheeky chippy tea! It's great to see those vacant spaces filling up and long may this continue. I take my hat off to anyone willing to try and make a go of it.
As you can see from our front cover, work is finally starting on The Old King's Head. The National Heritage Lottery Fund have funded part of the project but they are still asking for a number of donations. Please take a look at www.heritagelincolnshire.org/okh for further information. All being well, this wonderful building will be transformed into a coffee shop, B&B and a micro brewery.
Heritage Lincolnshire are asking for photographs, pictures, illustrations or memorabilia in any form ready for the guide book to accompany the project. Please send any snippets you have through to okh@heritagelincolnshire.org with full contact details, information about your photo/memorabilia and your consent for use (please do not send through originals that you do not wish to lose as they cannot guarantee that they will be able to return them in the original state). You can also share your findings on social media (Heritage Lincolnshire have a Facebook page) or please post to Heritage Lincolnshire, Old King's Head Photos, The Old School, Cameron Street, Heckington, Lincs NG34 9RW.
The Old King's Head project is very significant as Heritage Lincolnshire will work together with local producers to reopen The Old King's Head as a community hub. Without our help this building won't survive. Fingers crossed, the property will be a space with a bright future and, as they hope to stock local produce as part of a thriving business, it will also be part of creating more opportunities for our community. More information about the history of the Old King's Head can be found on page 7.
Rachael
Restoration
Now a Reality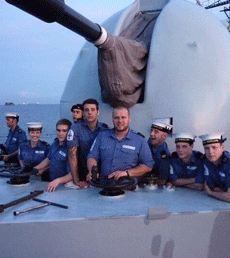 Sailor Up For
Social Care Award