Hello everyone. I'm very happy that this is the June edition of Kirton News and we must therefore be basking in the warmth of endless Summer days and invigorating sunshine. I'm SURE by the time you read this, we will be!
In this issue, we have our second installment of our new 'Meet The Locals' feature and this interview is with Ambrish Chandarana from Kirton Cottage. I will be seeking out other business people in the village for future issues so keep those eyes peeled! I've also included a recipe for your enjoyment (I can't have an issue without one for long), especially as those BBQs will be dragged out of solitude in the next few weeks!
I was disappointed to see that the turnout for the recent local elections was only 25.2% for Kirton and Frampton. Although it wasn't the lowest in the Boston area, it's still only a quarter of us. I won't lie and say I was surprised but I always feel very strongly that we are so lucky to live in a democracy and should always use our right to vote. Whether I agree with the outcome of the vote or not, change is hopefully afoot and only if you voted can you legitimately pass comment on whether the 'newbies' are doing a good job or not, in my opinion. The very best of luck to all three of the elected representatives.
Phew! That's enough of politics in this publication for at least another 12 months and don't worry, I shan't be mentioning the other election at any point!
I posted on my Facebook page (Kirton, Frampton and Wyberton Community page) a month or so ago, asking if there were any charitable organisations in Kirton who were in need of anything. Here at Kirton News we feel very strongly about giving back to our community and have so far supported the Friday Group (for the purchase of new tools), Kirton Fire Station (raffle prize) and St Peter & St Paul's church (repairs to the church clock). Please get in touch by sending me an e-mail if you would like to be considered for a donation.
I hope you enjoy this issue and as always, I would love to hear from you if you have any editorial or letters you wish to share!
Rachael
Meet The Locals:
Ambrish Chandarana,
- Kirton Cottage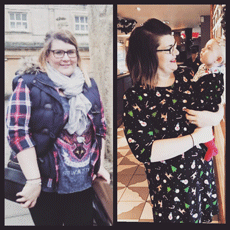 Weight Loss Winner
to run own Workshops