Frampton School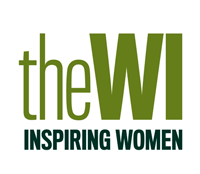 Firstly this month, before I forget, I said I would try and find out how the acupuncture had helped our brave volunteer, Alison. I asked her at the last meeting and she reported that she was free of hayfever for two weeks. Amazing, considering she just had a brief taster session of acupuncture. Imagine how long the effects would last if she had had a full session. It's definitely something to think about.
At our last meeting in June, we had a change of venue, due to the General Election, and Wyberton Church End WI kindly let us use their hall. They made us feel very welcome, and as the saying goes – a change is as good as a rest. Our very entertaining speaker was Sian Fox and her talk was entitled "It shouldn't happen to a Home Economist". She told us all about her working life and ended on a fun quiz. We found out some fascinating facts, including:
1) During a lifetime, how much does an average person eat? (5, 15, 25 or 35 tonnes)
2) In which Scottish city as marmalade invented? (Aberdeen, Glasgow, Dundee or Perth)
3. What fruit contains twice as much Vitamin C as an orange? (Kiwi, Pineapple, Banana or Grapes)
Answers on a postcard please ..... No, not really, they are at the bottom of the article!
Our numbers are slowly increasing – word is getting around how enjoyable it is and the feeling of belonging to a warm and friendly group is wonderful. Why not come along and see for yourself? We have a wide variety of ages of ladies who belong to WI, so you are never too young or too old! Apart from meeting once a month, we arrange outings for our WI and can join outings arranged by other WIs so there is lots of variety and opportunities.
[Answers: 1. 15 tonnes 2. Dundee 3. Pineapple]
If you are interested in joining the WI, please do come along and give it a try. We are a friendly group and you will be made most welcome. We meet on the second Thursday in each month at 7.30 pm and your first visit is free. (No meeting in August) For further information, please contact Vanessa Jameson on 01205 723891, email vanessajameson@btinternet.com; Carol Pattrick on 01205 722879, email c.pattrick@tiscali.co.uk; or Janice Cotgreave on 01205 724617, email Janice.cotgreave@btinternet.com
Frampton Community Pre-School
Well here we are again at the end of another school year. It's been a very busy year and have been full for the past few months.
We have had lots of fun activities on offer to the children and managed to buy some new equipment from fundraising and the grant we received from Frampton Charites. We have also had some toys donated to us from parents and local residents, thank you to those.
We have had a visit from the Kirton fire engine, Father Christmas and we enjoyed the sports sessions with CMS sports.
We have taken part in many different celebrations, Christmas, Easter, Chinese New Year and Diwali. We were lucky to sample lots of different foods at these celebrations.
The staff have been busy learning lots of new things too, attending courses including Safeguarding, First aid, health and safety and behaviour management.
Looking ahead to September, we have a few spaces available and are able to offer the 2,3,4 year old free 15 hour sessions.
If you are interested in sending your little one to a Pre-School where we have fun, socialize and learn in a caring and friendly environment with qualified and experienced staff, come and have a visit or call 07939 266154.
Click on the links below to visit our Church's website:-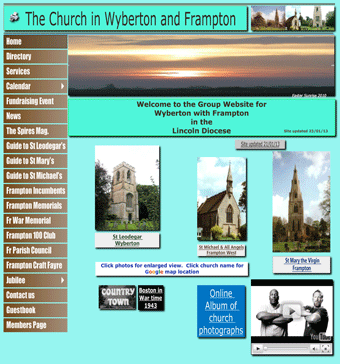 The Church in Wyberton & Frampton