Frampton News
Frampton Community Preschool
The children are enjoying being able to play outside and because of the number of staff we have they are able to choose throughout the morning where they would like to play.
We often make use of the playing field at the back of the village hall, where we all go for a walk together and sometimes we "go on a bear hunt".
We have recently had visits from "Zoolab" where the children are able to meet different sorts of animals, they hear all about them and if they are brave enough can touch or stroke them.
The children get the chance to take part in lots of different activities throughout the time they spend with us and we always make sure it's fun as well as educational too.
We have some children that will be leaving for "Big School" soon and we are helping them get ready for this, often scary time.
The staff at Preschool have been busy as well, attending workshops and courses to enhance what they already know, this helps them continue to assist in the children's learning and development.
We are looking forwards to September and we will have places available for 2,3 and 4-year olds, although children can start at any point in the year.
There is funding available for some 2 year olds and all 3 and 4 year olds(After the term they turn 3).
The cost for a child with no funding is £12 per session. We try to keep the cost low, as we are a charity and aim to be affordable to all families.
We are open term times, every weekday, 9.15 to 12.15pm.If you are interested what we are all about, please give us a call on 07939 266154. Email Frampton.preschool@gmail.com or visit our facebook page.
Click on the links below to visit our Church's website:-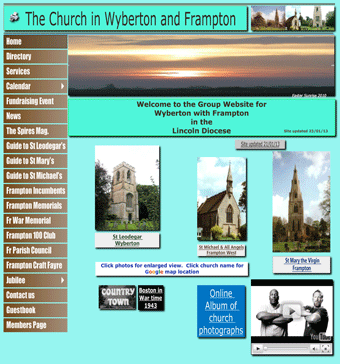 The Church in Wyberton & Frampton