Frampton History Group
Monday 2nd October
Nostalgic Boston with
Roy Hackford. Some more pictures of bygone Boston.
Monday 9 October
Ward's Farm, Carrington with Rowena Smalley. An illustrated talk about the farm from the 1940's to the 1980's.
Monday 16 October
Scandals of the Lincolnshire Gentry with Adrian Gray.
We meet in St Michael's Church Hall, Frampton West, PE20 1QZ at 7.30pm Admission £4 per meeting and all are welcome.
Click on the links below to visit our Church's website:-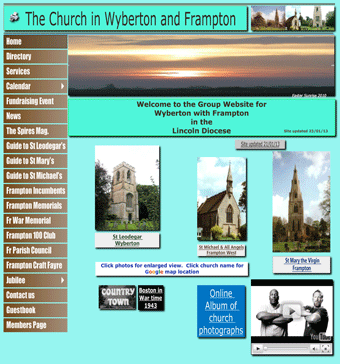 The Church in Wyberton & Frampton