Frampton School
Frampton School was at the junction of Middlegate Road and Horseshoe Lane. It closed in 1968 and was demolished in 1998 when the building was replaced by a house.
For the weekend of September 9 & 10 it is planned that St. Mary`s Church will host an exhibition of photos, artefacts and memories of the school. This is very appropriate as the carved stones which were over the two school doorways are now housed in the church. They are dated 1848 and 1877.
If you or someone you know or knew went to the school I would love to hear from you. Perhaps you have a photo that could be copied for the exhibition or you have memories to share. It may be our last opportunity to gather material relating to the school together so please spread the word around to anyone who may be interested.
Joan Deane Tel: 722744
Click on the links below to visit our Church's website:-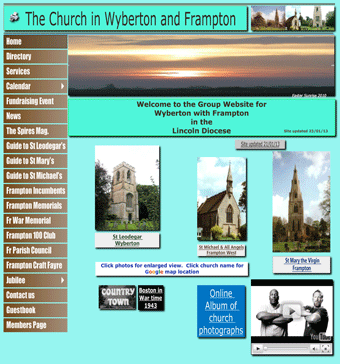 The Church in Wyberton & Frampton