Frampton School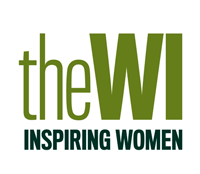 We have had a busy and varied couple of months with WI. In September Jo Sutton and her dancers came along and Jo gave a very interesting talk on her exciting career, interspersed with some brilliant tap dancing and movement displays from her troupe. I think everyone was tapping their feet by the end, and some of our members signed up for a new beginner's class! Frampton WI – watch this space – we will soon have our own dance troupe! It may take some time, but ability will be matched by enthusiasm. Sounds a great way to burn off some calories and keep active. The evening was finished off with some delicious refreshments as usual.
October was our 81st birthday party, and our speaker was Fran Taylor, who taught us how to play Kurling. No ice required as the kurling stones actually ran on ball-bearings. It was great fun, with everyone having a go and it was amazing how much competitive spirit emerged. We all enjoyed a piece of birthday cake, beautifully baked and decorated by Denise Lindley, and a glass of fizz. It's not always cups of tea at WI!
Some of our members and their other halves had an enjoyable evening at Bateman's Brewery – looking round the museum followed by a tasty meal. A good time was had by all, with thanks to Val for organising the evening.
At the end of October we had a shopping trip to Norwich – a great place to kick off the Christmas shopping.
As I write this, we are busy planning the catering details at Frampton Church Craft Fare, and our members have been knitting, crocheting and sewing poppies to attach to our bespoke wreath which will be laid at the memorial in Frampton on Remembrance Day.
There is always plenty of things happening at WI – why not come and join us? You can just turn up, or, if you want a chat with someone first, please contact any of the ladies at the bottom of this article.
If you are interested in joining the WI, please do come along and give it a try. We are a friendly group and you will be made most welcome. We meet on the second Thursday in each month at 7.30 pm and your first visit is free. (No meeting in August) For further information, please contact Vanessa Jameson on 01205 723891, email vanessajameson@btinternet.com; Carol Pattrick on 01205 722879, email c.pattrick@tiscali.co.uk; or Janice Cotgreave on 01205 724617, email Janice.cotgreave@btinternet.com
On Stage in Frampton presents:
Saturday 17th February 2018 at 7.30pm
Frampton Village Hall, Middlegate Road, PE20 1AR Tickets £9.50

Available from The Flower Shop, 7 Station Road, Kirton or Tel. 01205 722013
Three of the Midlands most experienced blues musicians, close-harmony singer/songwriters producing a sound of their own. They play uplifting original songs and more familiar numbers, all delivered with a real sense of humour. A big band sound in a small package, with a terrific combo of trumpet, keyboard, accordion, washboard and vocals.
Click on the links below to visit our Church's website:-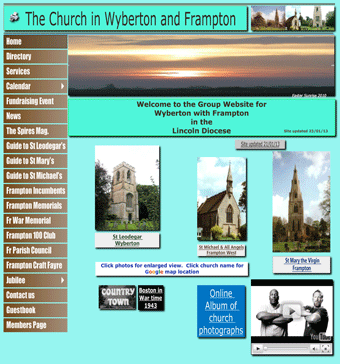 The Church in Wyberton & Frampton