Sutterton Children's Centre Calendar

MONDAY'S: Health Visitor Appointments to attend will be sent to parents.
Midwife Clinic 9:00am – 1:00pm by Midwife appointment only.
Baby Explorers 0 – Mobile Babies 1:00 -2:00 Term time only

TUESDAY'S: Learning Together – Tweenies - 10:00-11:00am. Mobile Babies +
Come and Play 1.00pm – 2.00pm 0 – 5 years - Term time only

WEDNESDAY'S: Little Explorers 10am to 11.30am - No booking needed: 0-5 years

THURSDAY'S: Rhyme Time Babies - 9:30-10:30am - 0-12 months
Growing Talk Toddlers 10:45–11:45am
Big Cook Little Cook - 1pm-2.30pm. An activity to do with your child
and take home your cooked dish for tea!

Bookings are taken weekly so please call on Monday: 01205 461509
No Booking required for sessions, Just come along!
Sessions run all year round unless otherwise stated.
New Adult and Family Learning Courses – Please call the centre for more details.
Mum, Dad, Carers and Grandparents are welcome to every session

ALL SESSIONS ARE FREE
Opening Hours: 08.30 - 4.30pm, Monday - Thursday

8.30am – 4pm Friday
Telephone: 01205 461509 or email: SuttertonCC@lincolnshire.gov.uk
Keep up to date with our events and activities by visiting: www.lincolnshire/childrenscentres
We are now on Facebook: @suttertonswinesheadchildenscentres
Like us and follow us!
Boston Centres webpage link for all new activites and updates:
www.lincolnshire.gov.uk/parents/childrens-centres/sutterton-swineshead/
www.lincolnshire.gov.uk/parents/childrens-centres/boston-carlton-road-fishtoft-rd-old-leake-st-christophers/
Flu Vaccination available
at Sutterton Surgery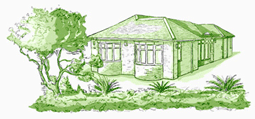 We are holding two "walk-in" 'Flu vaccination clinics this Autumn – no appointment necessary.
The dates are: Wednesday 8th October 2015 between 2pm & 5pm and Tuesday 27th October 2015 between 2pm & 6pm.
Appointments can be made with the Practice Nurse after these dates.
Sutterton Surgery, Spalding Road, Sutterton PE20 2ET. Telephone 01205 460254
Dr. Andrew S. Hughes