Kirton News Team
Editor: Rachael Wainwright
Chads Cottage, Fen Road, Frampton West, Boston, Lincs PE20 1SD.
email: editor@kirtonnews.co.uk

To Advertise in Kirton News please email: advertising@kirtonnews.co.uk

Copy Deadline:
All items for inclusion in the February 2022 issue to reach the Editor preferably as an email attachment (with Kirton News in the title line) no later than: Thursday 15th January 2021.
Magazine Collection - NEW INFORMATION:
The Magazines will be available for collection from the entrance foyer in Kirton Town Hall from the last Friday of every month. The hall is currently open on Mondays: 4.30pm to 7pm, Wednesdays: 10am to 11am, Fridays: 9.15am to 11.15am and 2pm to 4pm.
All photos/drawings, etc. that appear in the Kirton News are for illustration purposes only: they do not necessarily reflect a representation of the products or services offered.
E. & O.E.
Kirton News has not vetted the advertisers in this publication and accepts no liability for works done or goods supplied by any advertiser. Nor does Kirton News endorse any of the products or services.
The Church in Kirton Partnership Staff

Vicar of Kirton in Holland with Algarkirk and Fosdyke:
In vacancy
Church Warden & Treasurer:
Simon Flethcer
Tel: 07547 729017

Parish Administrator:
Fay Baillie
Tel: 07598 987199
Methodist Minister: Rev. Ann Lett
Tel. 01205 629832
Email: revannlett@gmail.com
Family Worker at Kirton Methodist Church: Jackie Wood
Tel: 07907 865 919


Methodist Church Stewards:
Mrs Ann Dawson
Mr Rob Haresign
Mrs Val Cooper
Mr Tony Bradshaw
Mrs Reba Cairns
Mrs Carol Meeds
Mrs Sheila Lymer
The Magazine in Audio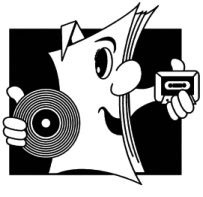 Is there anyone blind or partially sighted who would like to receive the magazine on audio tape? We provide a number of ladies with this service and have done for some years.
If you know of anybody who would like to take up this offer, please let us know on 01205 723419.
David Hilton