Letters to the Editor
Dear Sam I would be grateful if you could publish the figures you will find below. They represent the figures that will in part make up the precept for the next two years.
As can be seen the Parish Council has worked hard to reduce the potential impact if we were to follow the increase if we had followed the Boroughs costs. Included in the first year is the cost of changing the type of lights used, once installed the cost falls dramatically in the second year.
It is always the first consideration of the Parish Council to keep costs as low as physically and financially possible.
We off course would have like to have seen the Borough to still have charge of these areas, however National cuts have led to County cuts and hence have had a major impact upon Boroughs ability to finance everything with a vastly reduced budget.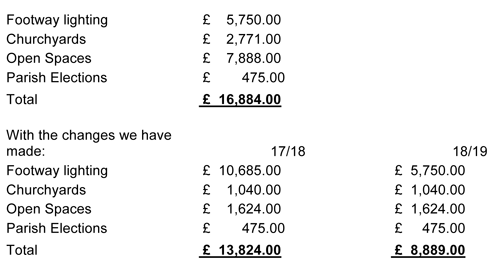 Ian Turner
Chairman of Kirton Parish Council