Father Paul's first Kirton Christmas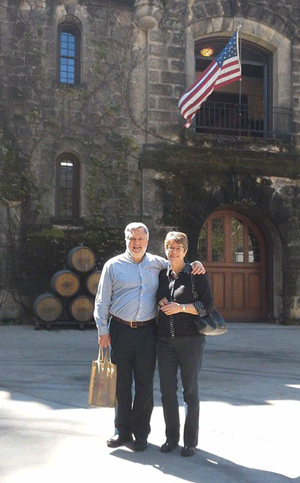 Father Paul is looking forward to his first Christmas Tree Festival at Kirton Parish Church and Christmas preparations are already in full swing as members of the fundraising team get ready for the annual festival which is being held for one weekend only this year on Saturday 9th from11am to 4pm and Sunday and 10th December from 1pm to 4pm in the church.
"It has been an exceptionally busy few weeks for us," commented church warden, Fay Houltby. "This being our eighth Christmas Tree Festival we have being looking at making it even better than before. There will be 40 beautifully decorated trees to see as well as well as card, gift and craft stalls, tombola and of course a grand Christmas raffle. For the children there is a chocolate lucky dip. Again this year there will be a "wish tree" where you can make your Christmas wishes. Too, of course we will be serving our usual homemade refreshments, including light lunches throughout the festival."
Kirton Town Hall Annual Quiz
Thank you to all who made up the seventeen teams who entered our annual quiz night on 10 November.
Everyone brought their own nibbles and drinks and if the discussion and chatter were anything to go by, then a good evening was had by all. It was a close run thing for first, second and third places. The winning team won by half a point! Two years ago there was talk of abandoning the Quiz but it seems there is still a place for a bit of competitive fun in Kirton. So, look out for the notices next year. All being well it will feature in the Town Hall programme early in November.
What you will find in Kirton Parish Church and why you should make a visit soon!
In a previous letter to the Parish, I invited the people to actually come and make a visit to their Church. I quote "As your new priest I want this entire community to know that the Church of SS Peter & Paul is actually great place to visit, but also to discover why this historic church is here in the first place and what her message is to the wider community".
So here are some of my reasons!
Sir John Betjeman, CBE was an English poet, writer, and broadcaster who described himself in Who's Who as a "poet and hack" he was also Poet Laureate of the United Kingdom from 1972 until his death in 1984. Betjeman was obsessed with English Parish Churches. I think I got my love of the Parish Churches of England from reading Betjeman and watching his wonderful TV programs.
In his introduction to the Collins Guide to the Parish Churches of England and Wales he states the following: "To atheists inadequately developed building sites; and often, alas, to Anglicans but visible symbols of disagreement with the incumbent: 'the man there is "too high", "too low", "too lazy", "too interfering" ' – still they stand, the churches of England, their towers grey above billowy globes of elm trees, the red cross of St George flying over their battlements…"
Betjeman goes on to say that "The Parish Churches of England are even more varied than the landscape". Just look around Lincolnshire, and Betjeman's words are proved so accurate. The Fens have been referred to as the "Holy Land of the English" because of the churches and cathedrals of Ely, Ramsey, Crowland, Thorney and Peterborough, and the churches of our benefice reflect that strong architectural tradition, and Kirton Parish Church is no exception!
It is said that our Church building spans some 900 years of village history, founded by people who wanted to give honour and praise to God in a very special way, and so we, all these years later still enjoy our stunning parish church dedicated to St Peter and St Paul. But many historians also believe that the very name of Kirton suggests that there may have been an important church here as early as the Scandinavian invasions of the 9th and 10th centuries.
It is believed that the present church was founded by Alexander de Blois, Alexander de Bois was Bishop of Lincoln from 1123 – 1148. We know that this was a superb cruciform structure in the Decorated English style, but it sadly became very dilapidated by the end of the 18th century, and was drastically re-modelled with the removal of its two transepts and its Lady chapel in 1809.
The original Church before 1809.
According to Pevsner, the great expert on England's historic buildings, the earliest fabric now remaining in the present church dates to the late Norman period, approximately 1170 AD. No evidence of the location of the earlier saxon church has ever come to light. It is therefore assumed that the present church was built on the site of the early church. The Stained glass in this church, some of which is still in situ, dates to approximately 1360 AD and to the early part of the 16th century. In 1900 the architect, Hodgson Fowler restored the church. There is an amazing listed limestone ashlar and wrought iron churchyard cross which dates to the fourteenth century in the churchyard.
Inside our church you will find a veritable treasure house of architecture, stained glass and church furnishings, all of which tell their own story, a story of faith, a story of our village and its people over the centuries. This place is a living testament to the faith of earlier generations of Kirton folk, and I believe we have a duty of care to not only preserve it for the future generations of villagers, but to let it speak its own powerful language that there is more to this life than what we see!
Check out the Font of 1405. The medieval life size statues of St Peter and St Paul. The memorials to Dame Sarah Swift, founder of the Royal College of Nursing, and the memorial to Sgt Harold Jackson, VC, killed in action at the age of only 23 years.
Come and see for yourself, you will not be disappointed!