The Sun Shines on Local Good Causes
It was "all at the Co-Op" on Wednesday April 19th as three local charitie benefited from a scheme which has been running at Kirton Co-Op since last September.

Over a six month period, from any money spent using a members card on own brand products, five percent of the purchase price has been going back to the customer (via the member's card) but one percent has been accruing to be split between three local nominated charities.
A cheque for £4,335 was proudly displayed by staff and branch Manager Ian Lawrence photographed here with representatives from the three local good causes which received over £1,400 each.
Kirton Scout Group:
Leslie Lanfranco and other troop members welcomed their cheque which will be used towards a new mini bus, helping local young people achieve the best for themselves with day trips, activities and holidays.
The Kirton Town Hall Management Committee:
Represented by Paula Davies the Committee in its current form sees its tenth anniversary this year. They have been running a monthly Luncheon Club for the over sixties which has been growing in popularity.
The plan is the cash will be used to aid a much needed kitchen refurbishment including the purchase of a new cooker.
Kirton Consolidated Charities;
Thanks for the boost in funds were expressed by Chairman Richard Leggott and Secretary and Treasurer Joan Barnes. The charity provides better living conditions with funding for accommodation for vulnerable members of the community.
Three more good causes have already been nominated and chosen for the next six month 'round of collections which will finish in September. But if there are representatives from any local organization which would like to benefit from the third planned collection for 2017/18 then more information is available at Co-Op on-line, or ask in the store.

Supporting local business really can go a long way!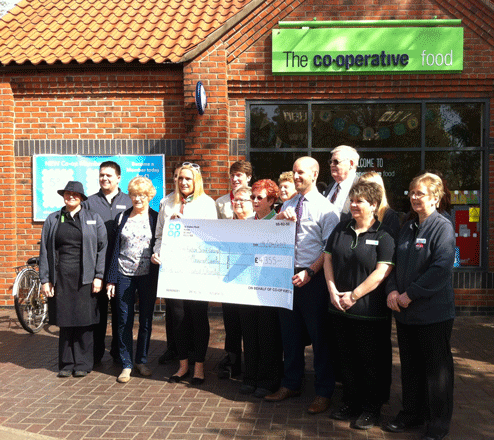 Kirton Primary School Shortlisted
Kirton Primary School is celebrating after being short listed for the national, Times Educational Mathematics Award. This is a prestigious and highly regarded award, and follows a successful year for Kirton Primary in which its results placed it in the top 2% of schools in the country for progress in mathematics, and in the top 1% for children in receipt of premium funding.

Kirton Primary School is determined that all children, no matter what their starting point, achieve well across all subjects. The school uses creative strategies to engage its pupils in mathematics, including an inspirational Shop and Bank system, which itself won an award last year.
The winners will be announced at the end of June at an award ceremony at the Grosvenor Hotel in London.
Can you help?
Does anyone have information as to the whereabouts of Mr. W. Ingram formerly of 102 Dennis Estate, Kirton Please contact Sam the Editor at by the usual channels.
A genuine enquiry, thanks.
Happier days at Elgro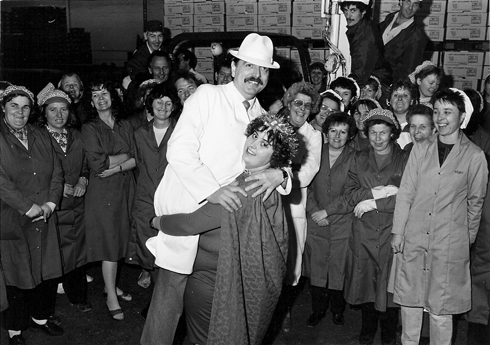 I have recently come by this photo of a staff celebration at the ELGRO Factory in Kirton.Echoes of days when the Village had a variety of decent shops and small as well as large businesses; three pubs; a cycle shop; butchers; laundry; haberdashers.... I could go on and on.
I don't know what the celebration may have been but if any of you recognize yourselves or a friend or neighbour and want to pass your memories on (the printable ones anyway!) then I would love to hear from you.
There's nothing wrong with a bit of nostalgia now and then, eh?
Exam Invigilators Required
Hours as required during exam periods (peak time May & June), Zero hour contract.
No experience required as full training will be given, must be observant and willing to help set up and take down the exam room. Be flexible with availability to the working hours.
To apply please send in your CV with a covering letter to Mrs S Illingworth, Thomas Middlecott Academy, Edinburgh Drive, Kirton, Boston, Lincs. PE20 1JS or via email SIllingworth@thomasmiddlecott.co.uk
Successful Applicant will be subject to references and an enhanced DBS. Rate of pay above the minimum wage.
Kirton Town Hall Management
Committe AGM
Kirton Town Hall Management Committee will be having their AGM on 16 May 2017 at 7.00pm in the Upsall Room at the Town Hall, Station Road, Kirton.
The public and other interested parties are invited to attend.