Guys v Girls 2018
Guys V Girls is back and this year it's all about mental health with all the money raised on the day being donated to MIND for better mental health. We hope you can all join us in our fourth year for some sporting fun, good food and a friendly atmosphere.
Teams of 7 guys and 7 girls will yet again compete for our coveted winners trophy aswell as Most Sporting Team, Best Girl, Best Guy and Bad Boy Award down at the courts at Kirton Middlecott Sports & Fitness Centre from 10-4pm. There will be bouncy castles, an inflatable bungee run and gladiator duel as well as an all day BBQ from Dunhams Butchers and icecream from Huskys to keep hunger at bay. You could also have a go on our tombola, raffle and other games, or simply take a seat and watch the courtside action unfold!
This years event is kindly sponsored by Clark Family Eyecare & S.M. Kent Roofing & General Building but we still need your support to reach our target!
If any local business' or individuals would like to get involved or donate a raffle prize please contact us on email: guysvgirls@outlook.com or call Clare on 07920573421. Cake makers are still wanted and of course, if you want to enter a team please let us know!
See you on 8th July - we've booked the sun!
The Guys V Girls Team x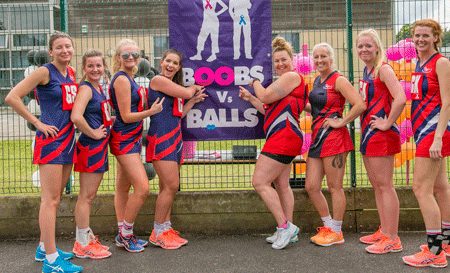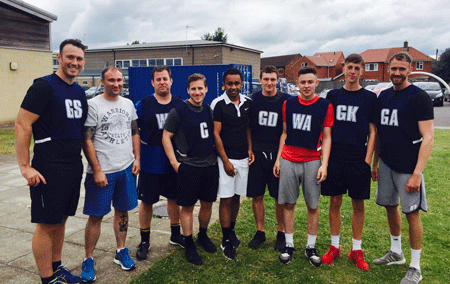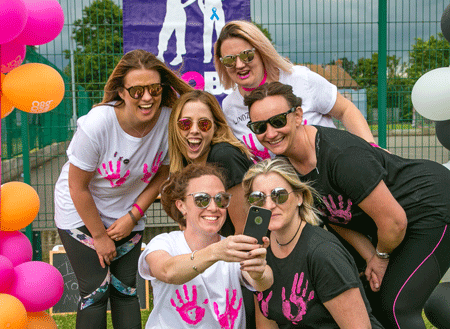 The Kirton Church Fund
The June draw takes will now take place on Sunday 24th June and the winning numbers will be printed in the September magazine.
The July draw takes place on Sunday 22nd and the winning numbers will also be printed in the September magazine
The first ticket drawn was not taking part this month so we drew again. Our winners have both won before. Congratulations to both of them!
Sadly May has seen us lose another member hence the prize fund going down yet another month. The good news is three new members have signed up for the June draw and all three will be with us for a year. Welcome aboard to them.
June marks the start of our seventh year of the Kirton Church Fund monthly draw and I can't believe how quickly the time has gone. (I can't believe how quickly this year is going, too!)
In this time we have raised over £10,200 for Kirton Church, so a very big thank you to all our members!
Now is the time for many people to renew their membership and it does pay to keep in there!zAsk number 52! After all, if you're not in it you can't win it! (Don't worry I will give you a call if it's time to renew.)
Not already a member? Then why don't you come and join us? You too could win! Anyone over 18 may take part. You can join at any time during the year and you can do it monthly if you wish. £5each month for monthly payments or if you wish to sign up for a year £50 and £28 for 6 months.
We still have plenty of room for more members and there is a very good chance of winning in the Kirton Church Fund monthly draw.
The prize fund each month is 1/4 of the money taken each month. The rest of the money goes to the Kirton Church Fund. The more people that join the higher the prize fund and the more money we raise for the church.
Registration forms are available in church or from Fay, please ring 01205 723529, or for more information about Kirton Church Fund please give Fay a ring.
May 2018 Winners
1st PRIZE - £34.40 - TICKET NUMBER: 52
2nd PRIZE - £11.46 - TICKET NUMBER:6
The View from the Vicarage
I have now been parish priest here in Kirton for some ten months, and I would be very foolish to pretend that things are not very different here in Lincolnshire by comparison to my life and ministry in the USA. Needless to say, I often reflect upon the Church I now belong to, and muse on the many changes I have seen and lived through over my thirty two years in parish ministry.
The Church has a traditional set of beliefs as expressed in the Scriptures and the Creeds, but we know that whenever three or four Christians gather together there will be a least five opinions on any topic. We do not expect everyone in our church to hold the exact same beliefs. Thankfully in every Diocese of the Church of England EVERYONE is welcome! We do not demand that others agree with us. We acknowledge that what we hold to be true, may not be true or may not be the whole truth.
What holds Anglicans together as a Christian family of God is WORSHIP rather than right belief. We gather together, whether conservative or liberal, rich or poor, male or female, gay or straight, sure of ourselves or doubtful, old or young, in order to praise God, to sing, to pray, to hear the Scripture, and to receive the refreshment of the Holy Eucharist. Our most important moments of worship are Eucharist and Baptism.
The church in this village does not offer easy answers to life's most pressing problems. We ask questions more often than we provide answers. We explore the paradoxes and contradictions found in the Scripture using all the resources at hand, current scholarship, reason, and our own experiences in life. We honour the tradition handed down to us from 2000 years of church history, but we also believe that the Holy Spirit is still active in our midst and may still lead us to new understandings of God's will for the world.
The Church of England is a liturgical church, which means our worship is formal and dignified The worship leaders usually wear vestments; we use candles, art, music, prayer, and sometimes incense to enhance the worship experience. We use different colours for different seasons of the church year. We often do things in much the same way over and over — that is, our main worship service has a given form, but within that form great variety is possible.
What I have really come to love about our Church is that we are open and willing to learn about the new ways in which the living God speaks to us. One of my favorite little books about the Church is called "101 Reasons to be an Anglican". Here are a few snippets from the book that reminds me why I am a committed Anglican and why I am still passionate about the Church even after doing this job for 32 years.
"We don't quiz you on your beliefs before worshiping with you."
"We have a faith not afraid to reason and reason not ashamed to adore."
"When asked if he was saved, an archbishop replied, "I have been saved, I am being saved, and I hope to be saved.' That understanding of faith, hope, and humility reinforces me as an Anglican Christian."
"Asking questions about our faith is expected. In the Church, God doesn't get upset if I wonder why some things are as they are. And God doesn't get upset if I suggest that some things should not continue as they are."
"Ours is the perfect church for people who are not perfect"
"We don't have all the answers, and we welcome others who love the questions."
"We leave neither our minds, nor our hearts, nor our bodies at the church door."
"We find our unity in shared worship, not in enforced agreement."
"God loves you, and there's not a thing you can do to change that"
"Being an intelligent, strong woman is not a drawback in the Anglican Church."
"Where God's unconditional love for all of us is celebrated every day"
"We welcome the faithful, the seeker, and the doubter."
Fr Paul F Blanch
Swineshead Children's Centre Activities
Sessions & Activities for 0-5 years – No Booking Required & Free unless stated

MONDAY'S
Little Explorers 9.30 to 10:30 A sensory & messy play session. (0-5 yrs)

TUESDAY's
Top Tips 3-4 months 11.30 to 12.30 Any worries or concerns about your baby come along to see the NHS Team here at the centre on the first Tuesday of the month. Contact the Children's Centre on 01205 829331 for more details and to book a place also ask about the new parents self-weighing time.

WEDNESDAY'S
Early Explorers 1-2 A sensory & messy play session (Under 1's or non-walking)

THURSDAY'S
Learning Through Play 10.00 to 11.00 Drop in session with variety of play activities (0-5yrs) exploring & supporting children's needs, interests, confidence & social skills. Baby Massage 1.30 to 2.30 Come and learn how to massage your baby (Fee Payable). Contact Annette at 'The Village Midwives' on 07790 443629 for more details or book online at the village midwives.co.uk
FRIDAY'S
Movers & Shakers 9:30 to 10:30, Fun interactive group of music, songs and dance for the 0-5 yrs. Health Visitor 11.00 to 3.45 Appointments are sent to parents directly by the NHS. Just come along! Sessions run all year round unless otherwise stated and are free unless stated. Please contact us for details of 'What's on' at other Centre's in the Boston area.

Taster Sessions in Boston & South Holland area - Baby Sensory Precious Early Learning for Babies all sessions are different Ring Mallissa on 07541801984 or email: outhlincs@babysensory.co.ufor more detailsOpening Hours: 8.30am - 4.30pm, Monday-Thursday / 8.30am - 4.00pm Friday

St Marys School, Abbey Road, Swineshead PE20 3EN
Telephone: 01205 820331 or email: BostonEnquiriesCCNetwork@lincolnshire.gov.uk
Sessions may be subject to change so please check. Also keep up to date on our activities on Facebook: @bostonsouthchildrenscentres or visit the website at: www.lincolnshire/childrenscentres