Weight Loss Winner
to run own Workshops
"I was always the big and funny friend. The one that was silly and hid her upset away from everyone. My whole family were larger and we celebrated and consoled ourselves with food. Bad day....lets have some chocolate. Good day...lets celebrate with a meal out or a take away. Confidence was never an issue for me but over time my weight became a health issue. I lost my mum 5 years ago to various illnesses - kidney failure, heart failure and diabetes all being related factors. It was when I went to the doctors that year and they said I had pre-diabetes and high blood pressure that it hit me hard. This....needed....to...stop.
I went to have my eyebrows waxed at the local salon and my usual beautician looked stunning. Weight watchers being the reason for this with her losing 2 stone in a month. A healthy diet and exercise. Simple.
Embarassed about walking into a weight watchers workshop, I started the diet online only. I found it so easy to follow and it worked arpund my life so easily. Within 2 months I had lost 2 stone.
I was so happy. Even happier was I to become when I discovered I was pregnant. 9 months and a daughter later I had gained a stone. My why had changed. I wanted to be an active mum. My biggest goal being running at my daughters first sports day in the mum race. Silly...but its my aim.
I preached weight watchers so much that everyone said to be about becoming a coach! I lost a further 3 stone (4 stone in total) and I am still on my journey. Thats what I love - the social aspect and the support from my members. I get so much from the workshops along with members.
My first workshop will be on 3rd June 2019 at Wyberton Social and Sports Club at 5 30pm. Everyone welcome. Please contact me if you have any questions or would like to know more. Email: atyte@weight-watchers.co.uk or phone me on 07595 456731.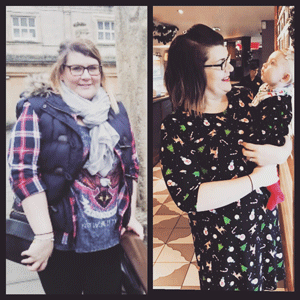 Meet The Locals: This issue, we're chatting to Ambrish Chandarana,
proprietor of Kirton Cottage.

Kirton Cottage is number 1 on Trip Advisor for the Boston area - What do you think makes you stand out from the rest?
Kirton Cottage has made it to number 1 because we endeavour to use local produce and a local butcher to supply good quality products. The service we provide here is based on the service I would expect in a good restaurant. The cottage has reached number 1 because we provide good quality food, fabulous service and good quality wine.
Is this the first restaurant you've owned/what's your background?
My background was based in hotels and I spent over 25 years sorting out hotels which were not running properly (similar thing to Gordon Ramsey but no swearing)! The first hotel I owned was Woodlands in Spalding. I am a qualified accountant as my parents insisted upon it but sitting down is not for me, I always have a bee in my bonnet!
What drew you to Kirton specifically?
I was drawn to Kirton because of the diverse people and the lack of a fine dining eatery in the village. When I saw that the Villager Fruit and Veg shop was for sale I knew that was it as it's a fantastic old building with lots of character.
Have you been made to feel welcome since opening?
The early days in Kirton were a little difficult and challenging as people did not know me and were bit sceptical about the concept of a good quality restaurant. Now I truly feel part of the community. The main issue I think is my name (I blame my parents - Ambrish is a difficult name to remember)!
Do you have any further business plans for the future, either with the Cottage or elsewhere?
The planning permission already exists to convert the garage into either a wine bar and a secondary restaurant to the Cottage. I am looking at a very healthy concept – a little restaurant with salads and calorie controlled food but am also open to other ideas (it's a small area with no more than 4 tables).
We will be continuing our 'Meet The Locals' feature in the next issue! Many thanks to Ambrish for taking the time to answer my questions. If you would like to book a table at Kirton Cottage, please find them on Facebook or contact (01205) 722311.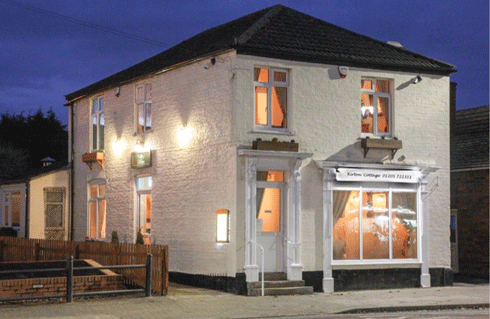 Kirton Church Fund
The May draw takes place on Sunday 26th and the winning numbers will be printed in the July/August magazine.
The June draw takes place on Sunday 23rd and the winning numbers will be printed in the September magazine.
A first time winner this month but only after pulling out the tickets for three people who no longer take part. (You really do have to be in it to win it!) Our other winner is one of our lucky ones who has won several times before. Congratulations to you both.
Prize money has gone down slightly this month with an adjustment for annual paying. The prize fund each month is 1/4 of the money taken each month. The rest of the money goes to Kirton Church. I have just handed over a cheque for £660, money raised so far this year! Well done everyone and thank you for your support. The money is used to maintain our beautiful church and with work needing to be done to repair the roof we need to raise as much as we can. Can you help? There is plenty of room for more members and a very good chance of winning in the Kirton Church Fund.
The more people that join the higher the prize fund and the more money we raise for the church.
Could you win our monthly draw? You won't know unless you join in. Remember you have to be in it to win it! Anyone over 18 may take part. Do come and join us.
You can join at any time during the year and you can do it monthly if you wish at only £5 per month. (£50 if joining for the whole year and £28 for 6 months.)
Paula, of Paula's Cards, has very kindly agreed to have some of our registration forms available in her shop at the bottom of Station Road. So if you do pop in for form, have a look at her lovely selection of cards and gifts. They are very reasonably priced.
Registration forms are also available at the back of church, from Kirton Library or from Fay, please ring 01205 723529, or for more information about Kirton Church Fund please give Fay a ring.
Data protection. All information (name, address and phone number) of Kirton Church Fund members is held solely for the purpose of managing Kirton Church Fund and is not passed on to any other organisation or used for any other purpose.
April 2019 Winners
1st PRIZE - £39.98 - TICKET NUMBER:6
2nd PRIZE - £13.34 - TICKET NUMBER:66
Swineshead Children's Centre Activities
MONDAY'S
9.30 – 10.30 Little Explorers -- Sensory & messy play session for those 0-5yrs.
11.30 – 12.30 Baby Massage -- Come and learn how to 'Massage' your baby & meet other mums (Fee Payable £30 for 6 sessions).
Contact Annette at 'The Village Midwives' on 07790 443629 for details or book at thevillagemidwives.co.uk
TUESDAY'S
9.30-10.30 Top Tips for Babies (10 weeks to 8 months) -- Any worries or concerns about your baby. Come along and see the Health Team on the first Tuesday of the month - just give us a call on 01205 820331 to book a place. You can come more than once. 10.30 – 1.00
Antenatal Weight Management – Appointment only. 1.00 – 2.30 Breast Feeding Group - A
weekly drop in session where you can meet other mums and chat to the Health Visitor.
WEDNESDAY'S
1.00 – 2.00 Early Explorers -- Sensory & messy play session for who are under 1's or who are not yet walking.
THURSDAY'S
10.00 – 11.00 Learning Through Play -- Drop in session with variety of play
activities for those aged 0-5yrs. exploring & supporting children's needs, confidence, social and learning skills.
FRIDAY'S
9.30 – 10.30 Movers & Shakers -- Fun interactive group with music, songs & dance for those aged 0-5 years. 11.00 – 3.45 Health Visitor -- Have your appointments & assessments with the Health Visitor here at the children's centre. Come and enjoy a relaxed atmosphere with loads of toys for your little one to play with while you speak to them. To book just call 01522 843000.
St Marys School, Abbey Road, Swineshead PE20 3EN Tel: 01205 820331
or email SwinesheadCC@lincolnshire.gov.uk
Sessions & Activities for children aged 0-5 yrs (0-8 yrs in school holidays) No Booking Required & FREE unless stated. Please contact us if you have any questions about the centre or about what is on in the other centre's in the Boston/South Holland area.
Sessions may be subject to change so please check with us by giving us a ring on 01205 820331.

Keep up to date all our activities on Facebook: bostonsouthchildrenscentres
or visit the website at: www.lincolnshire.gov.uk/childrenscentre