MEET THE LOCALS:
This issue, we're talking Nil Khunti, Proprietor of Saffron and the One Stop convenience and pet store:
1) How long have you lived in the area?
Since 2017.

2) Saffron and the One Stop are now thriving businesses, do you feel you have been welcomed by the people of Kirton?
Great feeling and very friendly people in area.

3) What business experience did you have before you opened in Kirton?
We had a shop in past and coming to Kirton was completely new to us. When we opened our business in Kirton people did welcome us and all the people were very friendly and helpful and support our business.

4) You now run Saffron, One Stop and the new Pet Shop, are there plans for any more expansions?
Not at the moment but let's see in the future!
If you would like to book a table at Saffron, please contact Nil on 01205 722772.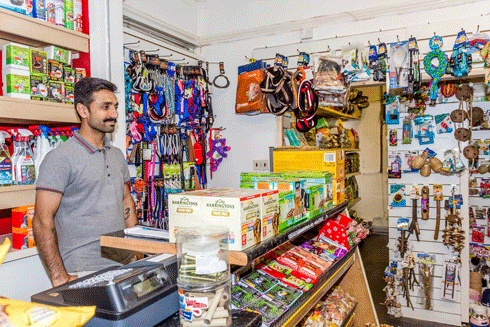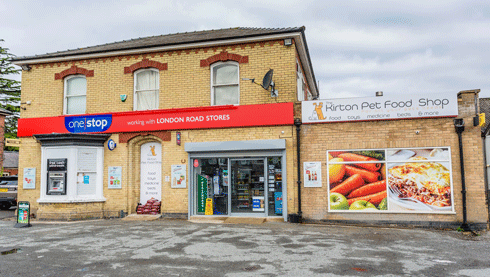 Kirton Primary School is Celebrating
Kirton Primary School is proud to announce that it has been awarded the Basic Skills Quality Mark. This Quality Mark is an internationally acknowledged accreditation, supporting and recognising improving standards in the provision, practice and performance of English and mathematics.
In addition, Kirton Primary is proud to announce that it has been shortlisted in two award categories in the National Special Educational Needs and Disability Awards 2019.
We have been shortlisted for awards in the categories of Most Inclusive Practice Across a School and Most Innovative Special Needs Intervention.
The winners will be announced later this month.
Kirton Church Fund
The September draw takes place on Sunday 22nd with the winning numbers printed in the November magazine.
The October draw takes place on Sunday 27th with winning numbers printed in the December magazine.
Well done to the winners, especially our first prize winner who is a first time winner.
This month I've been looking back to August in past years and every year since we started in 2012 we have lost a member in August! The good news is that this year we have bucked the trend and still had all the players for the August draw. However next month will see the fund loose two numbers. I have so far managed to recruit a new member, welcome aboard and good luck to them. Sadly though it does leave us one number short so the prize fund for September will drop. How about joining us so that we can get the prize fund back up? You could be lucky and win. There is plenty of room for more members and there is a very good chance of winning in the Kirton Church Fund monthly draw.
Come on and join us, anyone over 18 may take part. The prize fund each month is 1/4 of the money taken each month. The rest of the money goes to the Kirton Church Fund. The more people that join the higher the prize fund and the more money we raise for the church.
You can join at any time during the year and you can do it monthly if you wish at only £5 per month. (£50 if joining for the whole year and £28 for 6 months.
Registration forms are available from the back of church,from Paula's Gifts on Station Road, from Kirton Library or from Fay, please ring 01205 723529, or for more information about Kirton Church Fund please give Fay a ring.
Data protection. All information (name, address and phone number) of Kirton Church Fund members is held solely for the purpose of managing Kirton Church Fund and is not passed on to any other organisation or used for any other purpose.
August 2019 Winners
1st PRIZE - £41.81 - TICKET NUMBER: 72
2nd PRIZE - £13.95 - TICKET NUMBER: 27