A message from Fr. Paul Blanch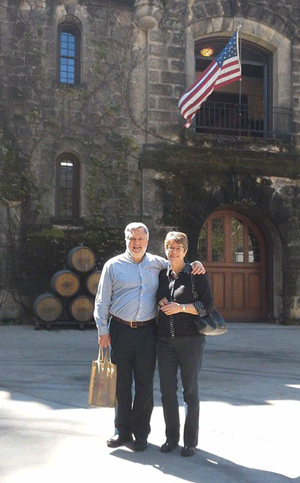 Did you know that your Parish Church is under new management? Our village has a very beautiful and historic church in its midst, but now the Parish Church is writing a new chapter with a new parish priest and Vicar.
As your new priest I want this entire community to know that the Church of SS Peter & Paul is a actually great place to visit, but also to discover why this historic church is here in the first place and what her message is to the wider community.
On Sunday mornings in the celebration of our Parish Eucharist (Holy Communion) we aim to introduce worshippers and visitors alike to Jesus and the teachings of His church. This is done in an open and questioning way, for we do not have all the answers! The architecture is beautiful, and this historic place of worship still serves as a lighthouse in the community as it was intended by those who had enough faith and determination to build it some nine hundred years ago.
We often get asked what needs to happen in order for you to "join" our Church. The short answer is you just need to show up! We welcome anyone and everyone to join us for worship on Sunday mornings at 11am or at any of our church activities - in fact we meet every day except Monday at 9am and 5pm for Daily Prayer which lasts about 20 minutes. For we understand that first and foremost, membership in the Church means being part of a community that is drawn ever more deeply into a relationship with God through Jesus Christ.
You may want to get married in the Parish Church, have your baby Christened/Baptised or you may need to arrange a family funeral – for all these powerful life occasions we are here and we extend a warm welcome to you wherever you are on your faith journey.
Sunday Parish Eucharist at 11:00am
Evening Prayer at 5:00pm
Daily Prayer Tuesday – Saturday: and quiet time in Church at 9:00am and 5:00pm
Join us and feel the difference!
Fr Paul
Help Save Lives Today
November is Pancreatic Cancer Awareness month and I am again trying to raise awareness of the symptoms of this horrible cancer. The survival rate has not changed in over 50 years and it is the worst survival rate for any of the cancers (5%) as it is mostly often diagnosed when it is already advanced. This is because of lack of awareness of the symptoms.
Last year I raised over £500 by abseiling down the Europa Hotel in Belfast to raise money for Pancreatic Cancer Action which raises awareness. This year I am not doing anything as dramatic but I still would like to raise money for this worthy cause so I am holding a coffee morning in the parish church on Saturday 18th November 10am -12.30pm.
There will be lots of cake (hopefully!) and a raffle. There will also be information and leaflets.
Also, like many other buildings nationally to raise awareness, the church will be showing a purple light throughout November.
Fay Houltby - Churchwarden; St Peter & St Paul Church, Kirton
The Kirton Church Fund
Lucky player number 38 wins again! Their number was drawn for second prize in August and now has been drawn in the September draw for first prize! Congratulations to them and also to the second prize winner who has also won before.
The numbers are drawn independently and witnessed by members of the congregation after the Sunday morning service so it is just luck of the draw.
As I write this, three new members have joined so prize money will increase for the next draws. Welcome aboard to them and I hope they are lucky!
Would you like to try your luck? There is still plenty of room for more members (and a very good chance of winning) in the Kirton Church Fund monthly draw. Anyone over 18 may take part and you can join at any time during the year. You can do it monthly if you wish at only £5 per month. (£50 if joining for the whole year and £28 for 6 months.) Registration forms are available in church or from Fay, please ring 01205 723529. Why don't you come and join us?
The prize fund each month is 1/4 of the money taken each month. The rest of the money goes to the Kirton Church Fund. The more people that join the higher the prize fund and the more money we raise for the church. The October draw takes place on Sunday 22nd.Winning numbers will be printed in the December magazine.
The November draw takes place on Sunday 26th and the December draw on Sunday 24th.The winning numbers will be printed in the February magazine.
For more information about Kirton Church Fund please ring Fay on 01205 723529.
September 2017 Winners
1st PRIZE - £37.74 - TICKET NUMBER: 38
2nd PRIZE - £12.58 - TICKET NUMBER:9

Swineshead Children's Centre Activities
Sessions & Activities for 0-5 years – No Booking Required & Free unless stated

MONDAY'S
Little Explorers 9.30 to 10:30 A sensory & messy play session. (0-5 yrs)

TUESDAY's
Top Tips 3-4 months 11.30 to 12.30 Any worries or concerns about your baby come along to see the NHS Team here at the centre on the first Tuesday of the month. Contact the Children's Centre on 01205 829331 for more details and to book a place also ask about the new parents self-weighing time.

WEDNESDAY'S
Early Explorers 1-2 A sensory & messy play session (Under 1's or non-walking)

THURSDAY'S
Learning Through Play 10.00 to 11.00 Drop in session with variety of play activities (0-5yrs) exploring & supporting children's needs, interests, confidence & social skills. Baby Massage 1.30 to 2.30 Come and learn how to massage your baby (Fee Payable). Contact Annette at 'The Village Midwives' on 07790 443629 for more details or book online at the village midwives.co.uk
FRIDAY'S
Movers & Shakers 9:30 to 10:30, Fun interactive group of music, songs and dance for the 0-5 yrs. Health Visitor 11.00 to 3.45 Appointments are sent to parents directly by the NHS. Just come along! Sessions run all year round unless otherwise stated and are free unless stated. Please contact us for details of 'What's on' at other Centre's in the Boston area.

Taster Sessions in Boston & South Holland area - Baby Sensory Precious Early Learning for Babies all sessions are different Ring Mallissa on 07541801984 or email: outhlincs@babysensory.co.ufor more detailsOpening Hours: 8.30am - 4.30pm, Monday-Thursday / 8.30am - 4.00pm Friday

St Marys School, Abbey Road, Swineshead PE20 3EN
Telephone: 01205 820331 or email: BostonEnquiriesCCNetwork@lincolnshire.gov.uk
Sessions may be subject to change so please check. Also keep up to date on our activities on Facebook: @bostonsouthchildrenscentres or visit the website at: www.lincolnshire/childrenscentres