Meet The Locals
This month we're talking to Rebecca Bemrose, former parish Councillor and a true advocate for community service.
1) Tell us a little bit about your background, did you grow up
in Kirton?
I was born in Fishtoft and moved to Kirton when I was 2 years old, My mum Ann Booth lived in Kirton most of her life and my Granny was the matron at the Woodlands after the war. I went to Kirton Playschool, when it was down Kings Street, then onto Kirton Primary School, attending many happy play schemes in the summer and then onto Boston High School. In my teens I joined the Army Cadets in Kirton which paved the way for my early Career with the Armed Forces, although this took me away from Kirton for about 13 years I moved back in 2000 and decided to stay!
2) You were a very dedicated Parish Councillor, what were your best memories of that time/best achievement?
Do you know I have so many but those that will always stay with me would be - leading my village out on Remembrance parade with both my children also in the parade with me and the hubby doing the stewarding(I got the whole family involved!)
Any of the Christmas events – organising and events is my thing, so to do it for the village was amazing for me – 2019 events were the best attended ones and that made me feel proud to be able to make a difference in our community
Having the There but not there "Tommy"" installed at the memorial, the whole council supported when I put the idea forward and I felt it was a really fitting and lasting tribute to our fallen heroes on what was the 100 year anniversary.
3) Thinking about our community, do you have any ideas for improvements or how we can get more people involved/voicing their opinion?
I loved my tenure with the council but definitely made me realise that I want to help my community but that I don't have to be part of the council to do it.
Look at the Wombles, they are hands down the best community action group that I have seen. They take action and they show some amazing results. We all need to be a bit more "Womble".
The Parish Council are there to voice the opinions of the community up the chain. The Councillors are volunteers they give their time for free, they come from all walks of life but the one thing they have in common with each other is that they want to make things better for the community they live in.
Support them but also don't be scared to attend the meetings, listen to what they are deciding about the village, ask them questions, put things forward and if you really don't like what you hear then please put yourself forward and make that difference
4) What are your hopes for the future of our village?
We are growing as a village so much, we have great community, thriving businesses and amazing people – my biggest hope would be that everyone is respectful to all and everything in this village.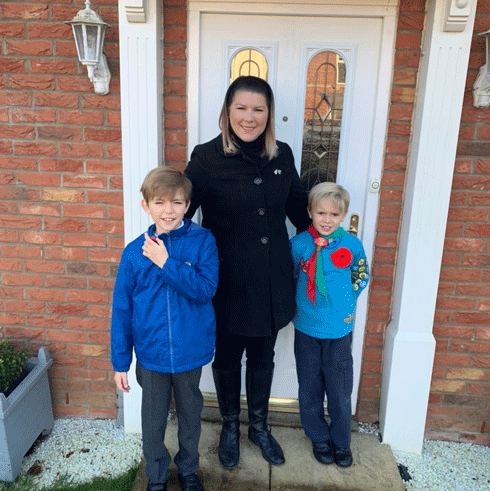 Kirton Church Fund
The June draw takes place on Sunday 27th June and the winning numbers will be printed in the September magazine.
The July draw takes place on Sunday 25th July and the winning numbers will also be printed in the September magazine
June marked the start of our tenth year of the Kirton Church Fund monthly draw. How quickly the time has gone! In this time we have raised over £16,000 for Kirton Church, so a very big thank you to all our members and especially those who have stayed with us from the beginning.
Now is the time for many people to renew their membership and it does pay to keep in there! After all, if you're not in it you can't win it! When we draw out the winning numbers each month all the numbers from 1 to 95 are in the box. However 51 of these no longer take part so some months we have to draw several numbers before we get a winner. This was the case in May when we pulled out six numbers of people no longer taking part before our very lucky winners were drawn. Both winners have won before. Congratulations to both of them!
As you will see the prize money is slightly less for May as another member has dropped out. The prize fund each month is 1/4 of the money taken each month. The rest of the money goes to the Kirton Church Fund. The more people that join the higher the prize fund and the more money we raise for the church.
We have plenty of room for more members and there is a very good chance of winning in the Kirton Church Fund monthly draw.
Not already a member? Then why don't you come and join us? You too could win! Anyone over 18 may take part. You can join at any time during the year and you can do it monthly if you wish at only £5 per month (and therefore £60 annually, £30 for 6 months and £15 for 3 months.) You can of course pay the £5 monthly if you wish. You can also have more than one number.
Registration forms are available from Fay, please ring 01205 723529 or for more information about Kirton Church Fund please give Fay a ring.
April 2021 Winners
1st PRIZE - £42.19 - TICKET NUMBER: 42
2nd PRIZE - £14.06 - TICKET NUMBER: 86
Data protection. All information (name, address and phone number) of Kirton Church Fund members is held solely for the purpose of managing Kirton Church Fund and is not passed on to any other organisation or used for any other purpose.