'Why is the War Memorial
important to people?' asks the child
Childish inquisitiveness is one that sets the brain cells into overload (and on to the internet) as we try to not only answer the questions but to also try and evade the dreaded 'but why?'
We all appreciate that not only our own War Memorial, but also those around the country and the Cenotaph invoke great emotion, and that the majority of the population observe a dignified respect towards them, but then there's the question, Why? Why are they so important, creating such emotion in some, but not others.
To understand, perhaps we need to take a look at their history of why they become so prominent in our cities, towns and villages.
1914, In World War 1, from a UK and Commonwealth population of approximately 46 million, 6 million military personnel were mobilised for action, 740,000 gave the ultimate sacrifice and a further 1.67million would come home wounded.
With so many unable to be repatriated, War Memorials became present in villages, towns and cities for the nation to focus not only their grief and loss (for some being the closest resemblance to a grave they would have for a loved one killed in action), but also their pride in those that served.
Since then, they have become a symbol of Remembrance, much the same as the Poppy, of those that have not only given service, but often given the ultimate sacrifice.
There have been conflicts since, and most likely there will still be conflicts in the future, but it is perhaps how these conflicts are conducted that are changing our attitudes to war, remembrance and the Memorial in general. Large areas of communities no longer go off to fight like they once did, with todayís conflicts everyday life appears less disrupted than it once was.
But however the conflict is fought, for some one thing is constant and that is the War Memorial. The closest thing, that even today some may have to a grave or headstone to remember a fallen loved one. For those not directly affected by conflict it is a place you can reflect and pay respect to those who undertook a job, which honestly I donít know if I either could or would choose to, but have great respect for those who do.
When looking at the Memorial, standing there, safe, reading the names, hearing the last post on Remembrance Sunday, never have John Maxwell Edmonds words been more poignant;
When you go home, tell them of us and say
For their tomorrow, we gave our today!
This is why the War Memorial is so important to people.
It's because of this Importance that when people are seen kicking footballs around the Memorial grounds, playing on the Memorial and leaving rubbish on it, you may find people often get upset or angry, after all, to some that's not 'kids being kids', or 'well it's a free country' to them you're playing on a headstone.
Carl Sharp
Kerala flood victims receive £20,000 from Freemasons in England & Wales
Thousands of people whose lives have been devastated by flooding in the Indian state of Kerala will be given urgently needed humanitarian assistance, thanks to a grant from the Masonic community.
The floods, caused by the worst monsoon in a century, have affected five and a half million people, including 361 who have lost their lives. Nearly three quarters of a million people have been displaced and around 20,000 homes have been damaged or destroyed.
Half of the £20,000 will go to Plan International UK, which will be using the money to provide food rations for displaced families, while the rest will be distributed to flood victims directly by Freemasons from the District Grand Lodge of Madras.
The grant comes through the Masonic Charitable Foundation, which is funded by Freemasons, their families and friends, from across England and Wales.
Tanya Barron, Chief Executive of Plan International UK, said: "We are very grateful to the Freemasons for their generous grant. Many of those who have been displaced will be returning to homes which have been devastated by the flooding – this grant will help provide vital support and help them to begin rebuilding their lives" David Innes, Chief Executive of the Masonic Charitable Foundation said:
"Sadly, hundreds of people have died and many thousands have been displaced by these terrible floods. I'm very pleased that Freemasonry, through the Masonic Charitable Foundation, is able to move so quickly to provide this essential funding for Plan International UK and to Freemasons in Kerala, thereby enabling both organizations to provide rapid support to those worst affected by this disaster."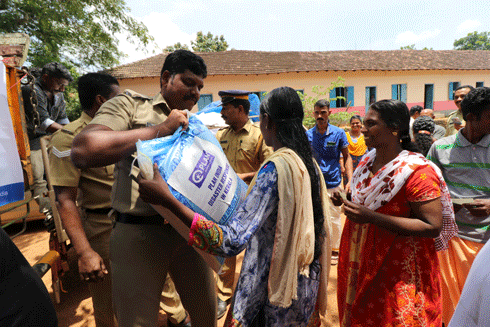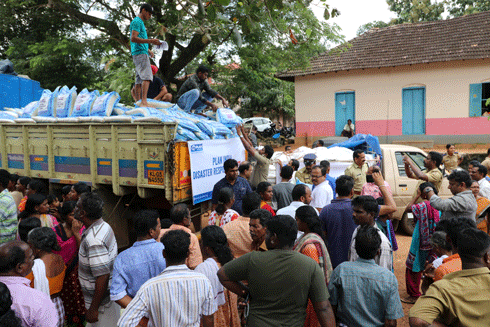 The View from the Vicarage
Very recently I was asked to preach at a day of renewal in the City of Leicester, a very large and ethnically diverse City, almost a world apart from rural Lincolnshire. I took as a starting place a quote from a poem by the late Sir John Betjeman entitled "A Lincolnshire Church" it was in fact St Margaret's Church in Huttoft just up the coast from here. Betjeman describes this amazing church then turns his attention to the village and community around it, and I quote, And around it, turning their backs, The usual sprinkle of villas; The usual waoman in slacks, Cigarette in her mouth, Regretting Americans, stands As a wireless croons in the kitchen Manicuring her hands. Dear old, bloody old England Of telegraph poles and tin, Seemingly so indifferent And with so little soul to win.
Considering the poem was written in 1958, it tells me that England has always been a challenge for the Church. "Dear old, bloody old England of telegraph poles and tin, Seemingly so indifferent and with so little soul to win". But I believe England does have a soul to win, and we are clearly not winning that soul at present with our Family services, Café Church, Messy Church and dumbing down that which lies at the heart of our faith. But lest we put all the blame on others, we all need to take responsibility for that failure.
The number of people belonging to the Church of England as well as the Church in Wales and The Episcopal Church in Scotland has halved in less than two decades, according to the National Centre for Social Research. The new British Social Attitudes survey found 15 per cent of people in Britain described themselves as Anglican last year, compared to 30 per cent in 2000. The Bishop of Chelmsford, Rt Revd Stephen Cottrell, said: "Of course it's always troubling for the institution of the church to see numbers declining and to hear how younger people are less and less engaged with the life of the church. " But we also need to remember that the church is not simply an institution. The church is that community of men and women whose lives are centred on Jesus Christ. We do care about numbers, but only because we care about people."
The word "church" tends to have a very specific image attached to it. But we need to think wider than this image, all the time I find myself in conversations with people who ask about the Church, and what happens inside on a Sunday morning, because they have moved so far out of the Church's life and care. They are not all against the Church, they just don't see how it has relevance in their lives today. But equally they have often never been really seriously informed either.
I'm so often saddened that atheists are so passionate about what they don't believe that they will read book after book, in order to define their thoughts and beliefs, while we are happy to float along the surface with a Sunday School theology and mentality! And we wonder why people are leaving the Church in droves. A church that offers only emotional, feel-good theology is going to lose the long-term intellectual wrestling match to a well-read and convincing atheist nearly every time.
I am fascinated to learn that the Church was once the place where believers came to learn deep theology and robust doctrine – baptism preparation lasted three years! It's not too late for Christians in our Churches to grow again in their understanding of the holy. It's not too late to learn the meaning and value of our creeds, doctrines, and faith systems. There is merit in learning and understanding the deeper parts of our faith and I say we should start sooner rather than later. This is why I offer study courses and pilgrimages as education.
Just as a marriage cannot be sustained by the tumble of a short-lived romantic infatuation, so a life of real faith cannot be sustained simply by passionate emotion. Yes, it may be a wonderful (and necessary) entryway, but without depth of knowledge and understanding, it will only be superficial and far from satisfying.
Our modern culture has often ridiculed Christians for being totally irrational. Historically this is false, for many of the best scientific minds have actually been practicing Christians. But there is a very real sense of anti-intellectualism in the church nowadays. Having a rational and well thought out faith allows us to apply it to every area of our lives, such as politics, ethics, and even entertainment. This is how we love and worship God with all our minds. The difference between humans and other animals is the human mind and the ability to reason. This is how God made us different and more like him. We should, in fact, seek to worship and know him through this important aspect of our nature.
Fr Paul
Fancy a really great day out? October 23rd (Half-Term) at Kirton Church we are offering a day trip to the City of Derby. The day will include a Eucharist celebrated in the ancient Chapel on the Bridge, one of only 5 left in the UK. A tour of the Cathedral Church of All Saints, and time to shop in the amazing INTU Shopping centre. Day closes with Choral Evensong in the Cathedral. Cost £30. Lunch extra.
Sunday October 21st no 11am Eucharist in the Parish Church. 8am Holy Eucharist and 10-30am joint service at Kirton Methodist Church.
All Souls Day Requiem Eucharist Nov 2nd at 7pm . The names of the departed over the last year will be read aloud and candles lighted. All are welcome.
Kirton Church Fund
Well done to all the winners, especially our first prize winners who are both first time first prize winners.
Apologies again for the lateness of the August draw due to the death of my husband. Although we have lost another member the prize fund will stay the same as he was fully paid up until next June.
However we do have plenty of room for more members and there is a very good chance of winning in the Kirton Church Fund monthly draw.
You too could join the Kirton Church Fund (KCF) monthly draw and win! Come on and join us, anyone over 18 may take part. The prize fund each month is 1/4 of the money taken each month. The rest of the money goes to the Kirton Church Fund. The more people that join the higher the prize fund and the more money we raise for the church. At the moment the church is fund raising to repair the roof of both side aisles and the cancel roof which are all leaking quite badly.
You can join at any time during the year and you can do it monthly if you wish at only £5 per month. (£50 if joining for the whole year and £28 for 6 months.) Registration forms are available in church or from Fay, please ring 01205 723529.
If you need more information about Kirton Church Fund please give Fay a ring. (01205 723529).
August 2018 Winners
1st PRIZE - £39.08- TICKET NUMBER:79
2nd PRIZE - £13.02 - TICKET NUMBER: 67
September 2018 Winners
1st PRIZE - £39.08- TICKET NUMBER:65
2nd PRIZE - £13.02 - TICKET NUMBER: 47
Swineshead Children's Centre Activities
Sessions & Activities for 0-5 years – No Booking Required & Free unless stated

MONDAY'S 9.30 – 10.30: Little Explorers -- Sensory & messy play session for 0-5yrs 11.30-12.30 Baby Massage -- Come and learn how to 'Massage' your baby & meet other mums (Fee Payable £30 for 6 sessions). Contact Annette at 'The Village Midwives' on 07790 443629 for details or book at thevillagemidwives.co.uk
TUESDAY's 9.30-10.30 Top Tips for Babies -- Any worries or concerns about your baby. Come along to see the Health Team at the centre on the first Tuesday of the month also the opportunity to get baby weighed. Ring 01205 829331 for more details or to BOOK a place. 10.30 – 1.00: Antenatal Weight Management – Appointment only
1.00 - 3.00: Breast Feeding Group -- A drop in session where you can meet other mums and chat to the Health Team.
WEDNESDAY'S 1-2pm: Early Explorers, Sensory & messy play session for under 1's or those who are non-walkers.
THURSDAY'S 10-11am Learning Through Play -- Drop in session with variety of play activities for 0-5yrs. Exploring & supporting children's needs, confidence, social skills and learning skills. 1.30 – 2.30 Big Cook Little Cook -- Session for those aged 2-5 years to come with their family to prepare together meals to take home to cook also assisting them in learning new skills. – BOOKING REQUIRED so ring 01205 820331for more information
FRIDAY'S 9.30 – 10.30: Movers & Shakers -- Fun interactive group with music, songs & dance for 0-5 years.
11.00-3.45: Health Visitor - Appointments with the Health Visitor here in the children's centre (assessments, weight reviews etc). Come enjoy a relaxed situation with loads of toys for your little one to play with while you speak to them. To book just call 01522 843000.
St Marys School, Abbey Road, Swineshead PE20 3EN Tel: 01205 820331
or email SwinesheadCC@lincolnshire.gov.uk

Sessions & Activities for children aged 0-5 yrs (0-8 yrs in school holidays) No Booking Required & FREE unless stated. Please contact us if you have any questions about the centre or about what is on in the other centre's in the Boston/South Holland area.

Sessions may be subject to change so please check with us by giving us a ring on 01205 820331

Keep up to date all our activities on Facebook: bostonsouthchildrenscentres
or visit the website at: www.lincolnshire.gov.uk/childrenscentre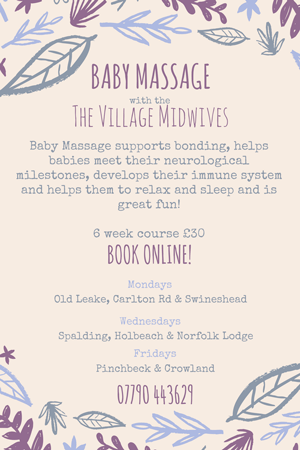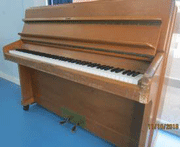 Piano For Sale
Upright piano for sale to the highest bidder. Sealed bids to school by 15th November at 4pm. Must be able to collect. KIRTON PRIMARY SCHOOL, Station Road, Kirton, Boston PE20 1HY.
Kirton Primary School receives a National Science Gilt Award
Kirton Primary school is celebrating after being awarded the Primary Science Quality Mark Gilt Award. This is a national award for the tremendous work the school is doing in Science.
The PSQM National Director said: Gaining a Primary Science Quality Award is a significant achievement for a school. The profile and quality of science teaching and learning in each awarded school is very high. Children are engaging with great science both in and outside the classroom, developing positive attitudes towards science as well as secure scientific understanding and skills. Science subject leaders, their colleagues, head teachers, children, parents and governors should be very proud.