Run, walk or prance to raise vital
funds for St Barnabas Hospice
Your favourite red nosed friend is back this Christmas at St Barnabas Hospice. Rudy will be returning in 2021 to spread the Christmas joy!
Rudy's Run gives all children a chance to get involved, dress up and spread a little Christmas spirit this winter.
Registering for Rudy's Run is FREE and includes pairs of antlers and a red noses for each child and a Santa costume for one lucky teacher. The Hospice will also send a 'virtual' assembly from Father Christmas himself, and information about how the Hospice could support you, your staff and pupils in the future. Rudy's Run isn't a race, but a chance to run, walk or prance at school on the playground/school field or at your after-school club to raise vital funds for St Barnabas Hospice in Lincolnshire.
We just ask each child to raise £5 to support the Hospice. This can be done by your school/nursery/childcare setting up a central JustGiving page that everyone donates to.
Spread a little festive cheer with St Barnabas Hospice and register your school, nursery or childcare setting for Rudy's Run this Christmas!
Run, walk, dance or prance over to: https://stbarnabashospice.co.uk/rudysrun/ to sign up today.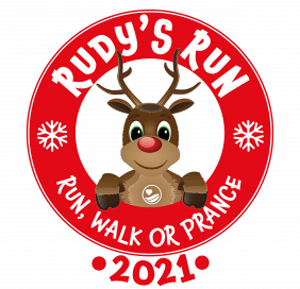 Slovenia Adventure; Trek, Bike and Kayak 15th to 19th June 2022
Take on a European adventure with a trek, bike and kayak triple in Slovenia! With the soaring peaks of the Julian Alps and the sparkling blue-green lake of Bohinj, the picturesque location is the perfect setting for an incredible few days raising money for St Barnabas Hospice.
On Saturday 11th June, it is St Barnabas Hospice's 40th birthday! What better way to celebrate than to join us for the adventure of a lifetime?
Slovenia is a regular feature in the Sustainable Destinations Top 100, celebrated for their efforts for responsible and sustainable tourism. You will be travelling with Adventurous Ewe, a company which has sustainability at its core. During your trip you will use local guides, accommodation and food and drink businesses. A percentage of the money Adventurous Ewe takes will be donated to Cool Earth – a charity focusing on halting tropical deforestation and backed by Sir David Attenborough.
There are only 16 available spaces so be quick to guarantee your place!
To find our more and sign up today please visit: https://stbarnabashospice.co.uk/adventure/slovenia-adventure/
For information for either of the events above please contact: Paisley Paddison (Fundraising Officer) email: paisley.paddison@stbarnabashospice.co.uk or Tel: 07468 71578.
Kirton Parish Church is having a Christmas Tree Festival this year!
Come along and see the many beautifully-decorated Christmas trees!
One weekend only - The first weekend of December
Meet The Locals
This month we're talking to Victoria Everest, Operations Manager at The Old King's Head!
1) You're Operations Manager at The Old King's Head, did you work anywhere locally before and in similar positions?
Previously to this role I opened Travelodge in Boston and was an implementation manager with them for 4 years. So lots of hospitality experience! Before this I was a carer in a care home in Gosberton.
2) What's it been like since the opening?
It's been amazing! Meeting local people who have lots of memories of the Old King's Head in it's previous identities has been lovely.
3) Have you felt welcomed into the village?
We've had lots of support from people in Kirton and the surrounding villages and have been lucky enough to welcome Kirton Ladies Luncheon club for their monthly meal (who had previously been travelling to Bicker for their lunches). The support has been amazing and what's great is that the majority of the team are also from Kirton.
4) Any future plans ie. offering evening meals etc?
We're concentrating on providing the best service we can so no plans at present for evening meals. That being said, we do have function rooms that could be hired out in the evening. The community room is also available for clubs, groups, meetings and functions.
5) How can people get in touch if they wish to book a room or an event?
We can be contacted at enquires@theoldkingshead.com. Room bookings can be made at www.theoldkingshead.com On Facebook - The Old Kings Head. Phone number is 01205 337770.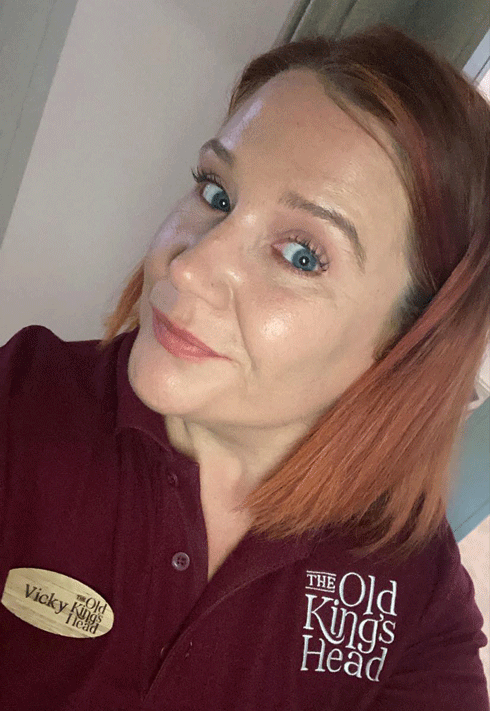 Kirton Church Fund
The October draw takes place on Sunday 31st October with the winning numbers printed in the December magazine. The November draw takes place on
Sunday 28th November and the winning numbers will be printed in the February magazine.
Congratulations to both winners, who have both won before. The lucky second prize winner had a first prize win only 3 months ago with one of his other numbers! The numbers are always well mixed up every month, it's just the luck of the draw.
We welcome a new member this month who will be in the draw in October for the first time.
I know I say it often but it really is true – there really is a very good chance of winning in the Kirton Church Fund (KCF) monthly draw. Currently we only have 36 people taking part (three people fewer than last year!) with only 47 live numbers in the draw (9 of the thirty six people have 2 numbers each and one person 3 numbers.) So we really do have plenty of room for more members Why not come and join us? Anyone over 18 may take part.
The prize fund each month is 1/4 of the money taken each month. The rest of the money goes to Kirton Church. The more people that join the higher the prize fund and the more money we raise for Kirton church.
The church is still trying to raise the money to repair the roof of both side aisles and the cancel roof which are all leaking badly, especially with all the rain we have been having recently.
You can join at any time during the year at £5 a number per month and therefore £60 annually, £30 for 6 months and £15 for 3 months. You can of course pay the £5 monthly if you wish. Not already a member? Then why not come and join us?
Registration forms are available from Fay, please ring, or for more information about Kirton Church Fund please give Fay a ring.
September 2021 Winners
1st PRIZE - £42.19 - TICKET NUMBER: 79
2nd PRIZE - £14.06 - TICKET NUMBER: 88
Data protection. All information (name, address and phone number) of Kirton Church Fund members is held solely for the purpose of managing Kirton Church Fund and is not passed on to any other organisation or used for any other purpose.
Thank-you
A large thank-you to Richard Slater for clearing the Public Foot Path through to the field so we can now use it. Richard used his own time and equipment to cut down stinging nettles and made a wide path through. Many thanks from us all.

Jackie