The Editors Letter
Well, what a turn-up! After much lobbying by locals and by 'playing the game' with the Borough Council on their terms (as we, as respectful citizens always should) the proposed liquor licence mentioned last month HAS been turned down.
I hope those involved - and you know who your are - are giving themselves a well-deserved pat on the back.
It's all about communication. Only a few weeks ago it came to light that three women in Cleveland, Ohio had been held captive for up to ten years in a modest house on an ordinary residential street. The neighbours knew nothing (though a few suspicions were reported but not investigated by the authorities) until one girl escaped and sought help from a passer by. I'm sure many of you know the story.
"I knew something was wrong when a pretty little white girl threw herself into the arms of an old black guy!"
And doesn't that statement, from the girl's rescuer, also speak volumes!
I heard a discussion on the radio the other day. The irony of the fact that communication has never been so easy or as available to so many in history as it is now, and yet eighty percent of people on the tube spend their journey staring at various mobile devices and never see the person next to them.
I know I keep banging on about being neighbourly; talking to people; not being so insular or suspicious of every one but, when folks do get together things can happen for the greater good.
Following on from the mention of the Skatepark idea last month I've had several people get in touch saying what a great idea it would be. And all of them youngsters. Perhaps it's time they got together and organised something for themselves rather than waiting for some of the older generation to moan about it but do nothing(?)
So Ryan, get your mates together. Approach the Council (Parish, Borough) at their open meetings and keep asking the question until you get the right answer.
Any firms out there fancy sponsoring a Skatepark?
Sam
Get Your Money Under Control!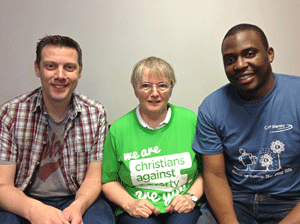 Residents of BOSTON and its surrounding villages are being given a chance to get their finances in order with a popular free course being run locally.
The CAP Money course is a money management course run by charity Christians Against Poverty, which trains churches to help people learn how to build and live on a budget. It also partners its financial expertise with the care of the local church to offer free debt help and a solution to people through 218 centres. The fast-growing charity intends to have a CAP debt-counselling centre in 500 towns and cities across the UK by 2015.
The course challenges people to live without relying on credit cards, tackle existing financial problems and save for a stable future.
The CAP Money course isn't specifically for people with debts (though they can be catered for through CAP Money Plus); it's for everyone – students to the newly retired, single people and for families because we've seen that learning how to set a budget and stick to it helps to debt-proof people in the long term. There are more than 1,200 churches in the UK delivering CAP Money courses in their locality.
The course is currently run by 3 money coaches from New Life Fellowship Boston and St Peter & St Paul Parish Church Kirton, and has been running since February 2012 with 6 courses delivered to date.
The course runs for 3 consecutive Mondays for a couple of hours, and the sessions covered include building and living on a budget, the CAP Money system and maintaining the system.
One of the recent CAP Money attendees from Boston said:
"It's such a great system. It really does take the guess work out of managing your money. It's just three evenings but in that short period you get a great peace of mind. If you know how to save and budget effectively, it can have a hugely positive impact on the whole family. With households feeling the squeeze on their disposable income, we've all got to get a bit savvier about our money to get through these tough times."
The next CAP Money course starts on Monday 15th July for 3 weeks, from 7:30pm at the Fenside Community Centre, so we'd urge you to get in touch if you want to bring some order to your finances. Further courses are also planned for later in the year, the next being in September.
For more about the CAP Money Course or to book a place, please visit the website at www.capmoney.org and click the 'United Kingdom' link.
Or for more details you can telephone Carol Lidgett on 01205 724507.
A Lincolnshire Family & The Power Game
The final part of the continuing history of the Irby Family by John Almond - local historian.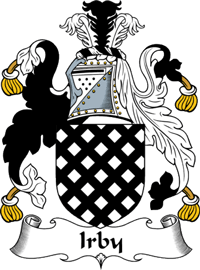 He was appointed to the "the committee of lords and commons for the college of Westminster' to run the Abbey". This position shows he still held some power during these troubled times. It would also appear that he was spending most of his time at his London residence. But he did still spend time in Boston, especially during later times of the plague etc.
After the restoration in 1660 Sir Anthony was re-elected as M.P for Boston, a position he was to hold until his death in 1681. He died at his Westminster home on 2 Jan 1681, and was buried at St Margaret's Westminster. I have often wonder about what an important time it was in both our local and countries history he lived through. And the people he must have known, like John Cotton, Richard Bellingham, Thomas Dudley, Simon Bradstreet and John Leverett in his younger days. Oliver Cromwell and the leading Parliamentary figures during the Civil War and the Protectorate, and the likes of Samuel Pepys towards the end of his busy life.
Moving on to Edward Irby, he was baptised at Kennington, Kent, on 31 July 1676. He married Dorothy Paget, in 1706. He was the last member of the family to live at Irby Hall in Boston, and was M.P for the town between 1702 -1707. He was the first member of the family to enter into the peerage when he was created a Baronet on 15 April 1704. He died in 1718 and is buried at Whaplode. He was succeeded by his son, William.
Sir William was born 8 June 1707 and like several of his ancestors, he certainly lived a very interesting life. He married Albinia Selwyn in 1746.
Sir William, grew to hold high office within the royal family. He was page of honour to George 1, 1723-4 and to George 11, 1727-8. He was equerry to H.R.H. the Prince of Wales 1728-36, Vice Chamberlain to H.R.H. Princess 1736-51 and continuing as Lord Chamberlain to H.R.H. Princess Dowager of Wales until her death in 1772. As if he was not busy enough, he was M.P for Launceston 1735-47 and Bodmin 1747-61. His wife, Albinia was sometime maid of Honour to H.R.H. Princess of Wales.
On 10 April 1761 he was created the first Baron Boston, of Boston, County of Lincoln, the title that is still with us today. In the House of Lords, he was chairman of committees, 1770-75. He purchased the new family seat at Hedsor Buckinghamshire in 1764.
Now we have come to end of the families local connections, obviously there have been later members of the family of note but not from a local perspective. The seat of the family at the present time is Cae'r Borth, Moelfre, Isle of Anglesey.
It seems a pity that a family that has had such an influence on our local community is not more recognised. Apart from Irby Street, and the family coat of arms in stained glass window, in the north aisle of St Botolph's church Boston, and the magnificent tomb in St Mary's church Whaplode. There is also the family coat of arms in the east window in St Martin's church Stamford.
Their London home, the Little Almery, and what is thought to have been the burial place of Sir Anthony (1605-81), the extra chapel at St Margaret's, was demolished during the nineteenth century, to make way for Victoria Street. But it is of interest to know that the family still survives, albeit on the opposite side of The United Kingdom.
The present Baron Boston is the eleventh member of the family to hold this position.
The Kirton Church Fund
The May draw takes place on Sunday 26th and the winning numbers will be printed in the July magazine.
The June draw takes place on Sunday 30th and the winning numbers will be printed in the September with the July draw numbers magazine.
The prize fund each month is 1/4 of the money taken each month.The rest of the money goes to the Kirton Church Fund
The more people that join the higher the prize fund and the more money we raise for the church. Currently we have 38 members taking part so there is plenty of room for more members ( and a very good chance of winning). The 2nd prize winner had only just joined!
You could join the Kirton Church Fund (KCF) monthly draw and win! Anyone over 18 may take part.

Registration forms are available at Kirton Library, Nat West bank in the village or from Kirton vicarage.

For more information please ring Fay on 01205 723529.
April 2013 Winners
On Yer Bike in 2013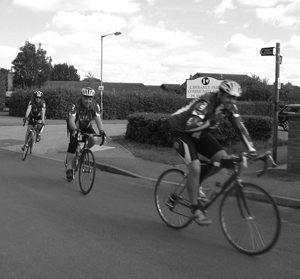 Summer's nearly here and excitement is building for a hardy bunch of cyclists from this country, and abroad.
Kirton will be getting involved with an International event most of you have never heard of - but exciting times are ahead.
Many residents of Kirton will, no doubt remember the 28th June 2012 when the Olympic torch passed through the village; but hundreds of people, all over the world, are already planning another event that will come to Kirton in the summer of 2013.
This event, organised by Audax UK, takes place every four years and involves over 700 cyclists, from over thirty countries, riding the 1400 kilometres from London to Edinburgh and back within five days. The riders will climb about 11,000 metrEs and check in at thirteen points along the route. Middlecott School has been chosen, and has willingly accepted, to be one of the checkpoints for the 2013 event and volunteers are already planning food, showers, sleeping and other support that the riders will require.
As you can imagine there is lots to do. The check point will be open from Sunday 28th July to 2nd of August 2013 and as all riders are different we will provide breakfasts, dinners and snacks; shower and sleeping facilities; advise where cycle components can be purchased and medical care, should this be required. This will obviously bring enormous benefits to businesses and local groups in Kirton as we intend to make all our purchases locally where possible.
In previous years local groups have helped us to decorate the reception, made welcome signs in different languages, supplied baked goods and helped to signpost the riders to the check point but no doubt people in Kirton will have other ideas to make this check point a pleasant memory for the riders.
Over the following months myself, Gerry Boswell (York cyclist) and my colleagues, from various parts of the UK, will be contacting businesses and organisations, in Kirton, to ensure the smooth running of this event. I hope that you will all be able to support us and really put Kirton on the map as a village with future.
If you wish to see the route in more detail, or learn more about the event please go to the website: www.londonedinburghlondon.com/route. If you wish to help, in any way, please contact me, Gerry Boswell at; kirton.lel2013@gmail.com or 01904 795695.
Quotes that make you think
When the white missionaries came to Africa, they had the Bible and we had the land. They said, 'Let us pray.' We closed our eyes. When we opened them, we had the Bible and they had the land ~ Desmond Tutu
After the game, the King and the pawn go into the same box. ~ Italian proverb
America is the only country where a significant proportion of the population believes that professional wrestling is real, but the moon landing was faked ~ David Letterman
I'm not a paranoid, deranged millionaire! I'm a billionaire. ~ Howard Hughes
Men are like linoleum floors. Lay 'em right and you can walk all over them for thirty years.
~ Betsy Salkind
The only reason that they say, 'Women and children first' is to test the strength of the lifeboats. ~ Jean Kerr
I've been married to a communist and a fascist, and neither would take out the garbage.
~ Zsa Zsa Gabor
Lawyers believe that a man is innocent until proven broke ~ Robin Hall
You know you're a redneck if your home has wheels and your car doesn't.
~ Jeff Foxworthy
When a man opens a car door for his wife, it's either a new car or a new wife.
~ Prince Philip
A computer once beat me at chess, but it was no match for me at kickboxing.
~ Emo Philips.
Wood burns faster when you have to cut and chop it yourself. ~ Harrison Ford
The best cure for sea sickness is to sit under a tree. ~ Spike Milligan
Kill one man and you're a murderer, kill a million and you're a conqueror.
~ Jean Rostand.
We are here on earth to do good unto others. What the others are here for, I have no idea
~ W.H. Auden
In hotel rooms I worry. I can't be the only guy who sits on the furniture naked.
~ Jonathan Katz
If life were fair, Elvis would still be alive today and all the impersonators would be dead.
~ Johnny Carson
I don't believe in astrology. I am a Sagittarius and we're very skeptical.
~ Arthur C. Clarke
Hollywood must be the only place on earth where you can be fired by a man wearing a Hawaiian shirt and a baseball cap. ~ Steve Martin
Home cooking. Where many a man thinks his wife is. ~ Jimmy Durante
As I hurtled through space, one thought kept crossing my mind - every part of this rocket was supplied by the lowest bidder. ~ John Glenn.
Kirton Kids Club
It is amazing what a difference the sunshine makes to everything!
For a couple of weeks we have managed to take the children outside every afternoon after school. They even ate their snacks outside too which was lovely.
The peas and carrot seeds the children have set this month are now starting to show signs of life. It is wonderful to watch how excited children get over being able to grow something from a packet of seeds to first shoots to the full plant and then eating.
Last year they picked the peas from the vines and the raspberries too each time they went outside – the freedom of doing this is great for the children and I hope will encourage them to grow their own food as they grow up or at least become interested in gardening in the future.
It also gives them an insight into where there food comes from and encourages them to try to eat healthily from a young age.
This year we are 'growing to cook' too. Trying to use the produce we have been able to grow in simple, tasty recipes that the children can get involved in and enjoy. The herbs from last year are still supplying us with tasty leaves to add to recipes or send home for parents/carers to use in their food.
The growing activity is only one part of what the children get involved in each session though and they have a mass of toys and equipment to choose from and use. Arts and crafts form a big part of session time and the climbing tower and slide outside is used even when we have had rain as it all stands on a wonderful astro turf area.
Kirton Kids Club is a charity run childcare facility and we have no Government funding or grants. If you would like to donate to the charity to enable us to continue to offer children this great experience, keep them safe and give them somewhere of their own before and after school – please contact 07583 762072 – we would be very grateful for help of any amount.
If you want to come and have a look around the club feel free to pop in or if you wish to book your children in phone the above number. Our website is www.kirtonkidsclub.co.uk and email address kkc09@live.co.uk.
For more information call 07583 762072 or go to www.kirtonkidsclub.co.uk or follow the link via the school website.
Sutterton Surgery Society 200 Club
Be in it, to WIN IT - Win big prizes and support your local Surgery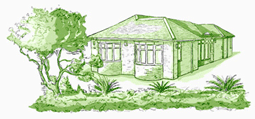 Sutterton Surgery 200 Club needs new members to help our surgery fund equipment, your continued support would really be appreciated.
Please add your details to the waiting list in reception and as soon as a ticket becomes available you will be notified. For just £2 a month you can win big prizes in our monthly draw.
May we please remind all members that subscriptions are due before the end of the first week of the current months draw. Subscriptions may be taken into the surgery reception where staff will be pleased to help. If there are difficulties for members getting to the surgery please inform staff and your subscriptions can be collected from your home.
April 2013 Winners
News from Kirton Parish Church
The necessary repairs to Kirton Parish Church roof are progressing well. All repairs to the interior roof of the church have been completed in good time and the next phase of the roof repair work has moved to the outside of the church.
Fr Gary Morgan and his team were keen to see the fine interior of the church return to normal as soon as possible, not only for the ongoing church services and the comfort of the church congregation, but also for the many weddings that are due to be held in Kirton Parish Church during the months ahead.
Over the years Kirton Parish Church has provided a particularly beautiful and memorable setting for a great many weddings, especially when decorated with a wide array of wedding flowers. Such a setting, together with organist, choir and wedding bells, has helped to create that special day for many, many couples.
The summer and early autumn are popular times for weddings. In fact, Kirton Parish Church has long been a popular choice for couples wanting a church wedding, which has seen it placed in the top 25% of churches in the Lincoln Diocese for the number of weddings it holds each year. The Church of England itself conducts more than a thousand marriages a week. It held weddings for nearly 55,000 couples in 2010.
Fr Gary regularly receives requests from couples who would like their civil wedding to be blessed in church or from couples who would like to renew their wedding vows.
Many couples will often mark a very special wedding anniversary by renewing their wedding vows, as well as celebrating by having a family party, making their anniversary a really memorable occasion.
See below for traditional wedding anniversary gifts:
1st: Cotton
5th: Wood
10th: Tin
15th: Crystal
20th: China
25th: Silver
30th: Pearl
35th: Coral
40th: Ruby
45th: Sapphire
50th: Gold
60th: Diamond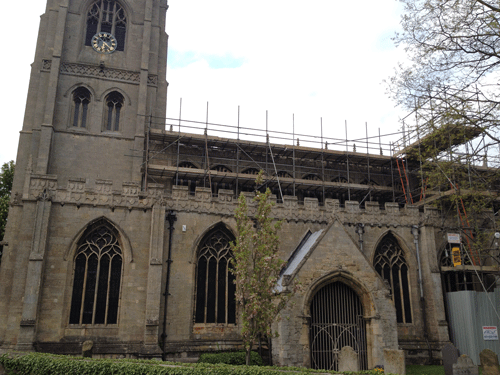 Gardener Required
Part time gardener required by Kirton Consolidated Charities to attend to our 4 Speak Cottages on London Road for 2/3 hours a week during the growing season.
For further details and to apply please contact the Clerk, Joan Barnes on 01205 760452 or 07876806298.
Kirton 47th Class Companion Dog Show
The Kirton 47th Class Companion Dog Show will be held on 21st July 2013 at Meeres Lane, Kirton with ALL PROCEEDS to Lincolnshire & Nottinghamshire Air Ambulance. Entries taken on the day from 9.30am Judging starts 10.30am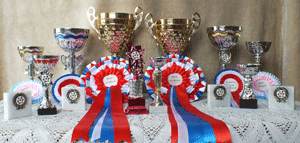 FOLLOW US ON OUR FACE BOOK EVENTS PAGE at: https://www.facebook.com/events/ 1457006322579. Schedules available please Email: sylvia@carernwil-online.co.uk
12 Pedigree Classes - 17 Novelty Classes - 4 Scamps Classes- 4 Mongrel/X-Breed Classes - 5 Companion Dog Club Member Classes - Bronze Good Citizen Award - 4 Obedience Classes. Rosettes awarded for 1st - 6th place in all classes
ALL Trophies to be won outright - Pedigree & Novelty Classes - BIS - RBIS - BPIS
Special Trophies: Child's Best Friend - Best Lincolnshire Dog - Best Non-Lincolnshire Dog - Best Rescue/Rehome Dog
Stalls which include: Paula's Gifts (Jewellery), Bob Springall (Portraits), Helen's Cupcakes, Elwood, Briggs & Turner (Kirton Vets) Development Plus (EPOC Programme), Chestnut Lodge Dog Training, UK-GSR, Forever Living Products, Pawz Hydrotheropy, Holbeach Dog Training/Absolute Animals, Pilgrim Vets, Pet Theft Awareness, Snak Shak Catering, RSPCA Lincolnshire East Branch, Fen Bank Greyhound Sanctuary, Pet Products & Animal Greeting Cards, Refreshments & Tombola.
Show Specials include Microchipping at £10 by David/Pilgrim Vets, Boston, Childrens Treasure Hunt and much more....
Sponsors Include: Cobbydog - HSBC Bank, Boston - Lincolnshire Pet Crematorium - Newton Press, Sutterton - Whittlesey Dog Training Society, Peterborough - Pawz Hydrotheropy - Holbeach Dog Training/Absolute Animals - Woodlands Organic Farm, Kirton - Memorials Nationwide - Carernwil Cairn Terriers - Mrs Diane White - Pilgrim Veterinary Practice - Snak Shak Catering - Marshland Vet Surger - The Vet Hospital, Lincoln - Lincolnshire Construction Spalding - Parkview Vet Hospital, Lincoln - Rooke's Spalding - Stamford Animal & Pet Supplies, Spalding - ALL Judges, Stewards, Friends & Dog Lovers who are kindly donating their time.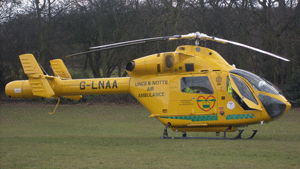 We would like to hear from anyone who would like to: Book a pitch for a stall at this event (12x12ft Pitch £6-£15) - Sponsor a Class - from £10 per Class or Sponsor a Trophy from £10 - Sponsor with a Cash donation or just offer help on the day.
The Air Ambulance in a valuable service in our County and needs your support, please come along and join in at this event and help us raise as much money as possible to keep this service running - you never know when you or a member of your family may need their help.
Festival of Brass
The first Brass Band Concert of its kind in Lincolnshire!
On Saturday 6th July 2013 Kirton Brass Band, Holbeach Town Band and Swineshead Silver Band will be performing at St Mary's Church in Gedney.
The concert starts at 7:30pm and there will be performances from the individual bands and a combined performance of all the bands together.
This is a first for Lincolnshire and a fantastic opportunity to see your favourite local bands.
Tickets are £6.00 each and available from Claire on 07764 421 950. They will also be available on the door but you are advised to book early to avoid disappointment on the night.
Extracts from minutes of Kirton Parish Council Meeting - April 2013
Chairman's Comments
Cllr Lee welcomed all to the meeting. As deputy Mayor, he also thanked the Parish Council for their donation of the hall hire for the last Mayoral event which had been a huge success.
Report from the minutes of the previous meeting
Letter written to landlord of HiQ/Fossit & Thorne/Envirotyre on London Road to express our concerns re tyre storage on site and to warn if the tenants leave without removal of the tyres, he could be in for a very large bill.
Representation made to BBC re 13 Boston Road, Kirton. Freedom of Information request also made to Lincs Police to get crime figures relating to alcohol related incidents in 2009-Feb 2013. The information has now been received and will be given to Cllr Turner who will represent the Parish Council at the hearing on the 7th May.
Poor state of footpaths on Hardwick Estate reported to LCC.
Letter of support requested and sent to Youth Club to enable them to get funding for a new boiler/heating system.
Correspondence received which the Council are invited to resolve on:
Acknowledgement received from BBC that the representation regarding 13 Boston Road had been received.
Lincolnshire County Council – Planning Enforcement - re Envirotyre (UK) Ltd – 47 London Road, Kirton – Enforcement Officer has visited the site and spoken to operator re submitting schemes for the Sutterton site. Fire and Rescue have met agents/operator at Sutterton site. Environment Agency and Enforcement working together to ensure that scheme gets moving and operator moves from Kirton to Sutterton as soon as possible. Number of tyres being reduced to go back to agreed number at Kirton site. If no significant progress made by end of the year an enforcement notice will be served on the operator.
Request made from Beaver leader for the Beavers to do 2 dates in June litter picking. Clerk booked grabbers/bags/jackets/gloves and will get the rubbish put at the Town Hall for collection.
Request for donation of £200 towards boiler/heating system made by Kirton Youth Centre. It was proposed by Cllr Foster, seconded by Cllr Fossitt and agreed by the remainder that a donation of £200 be made.
Matters for the attention of Lincolnshire County Council
Cllr Brookes reported that the Tyre Recycling site at Sutterton has now started to show that something is starting to happen, which shows that the multi agencies who have been involved have started to make some headway getting the Kirton site moved.
Cllr Brookes also reported that he had been in touch with Parking Enforcement. He has been told that Kirton is priority 3 but due to the size of the village, the portfolio holder and Cllr Brookes are pushing that the larger villages such as Kirton are upgraded to higher priority so that the officers do visit. It was resolved that the Clerk should also write to the Highways Network Officer and tell him of the problems with parking and the issues surrounding none contact when issues are reported.
Cllr Rylott reported that there is a load of rubbish under the two hedges on Holme Road near Sutton Farm. Clerk to report to fly tipping team to get cleared up.
Cllr Foster reported numerous large potholes on Dances Bank – Clerk to report to LCC. He also reported a fridge has been dumped in the dyke on Dances Bank, Clerk to report to BBC.
Town Hall
No representatives this evening. The Clerk had received a quote for a simplex lock system. The locksmith said that he would not recommend a swipe card system. It was proposed by Cllr Lee and agreed unanimously by the remainder that the Parish Council did not think it was necessary and did not wish to take part in progressing in this way. Clerk will inform the representatives to take back to the Town Hall Committee.
Reports for Various Bodies
Cllr Foster reported a fridge had been dumped in the dyke on Dances Bank, plus there are numerous large pot holes along the full length of Dances Bank. Clerk will report.
Cllr Fossitt reported numerous large pot holes outside her shop on Station Road. Clerk to report to LCC.
She also reported cars parking on the pavement on King Street forcing prams to be taken into the road to get past. Clerk to report to Police.
Cllr Hannay reported that the footpath is being blocked by Anglian Water lorries parked at the pumping station on Horseshoe Lane – Clerk to report to Anglian Water.
Cllr Brotherton is completing the street cleaning review and asked for comments to be added to this. Cllr Lee asked for a pavement sweeper to visit the village on a regular basis.
Cllr Turner reported that the footpaths on Station Road are in a poor state of repair in many areas. This will be added to the issues raised at the next walkabout with Highways.
Cllr Lee reported a large pothole outside 33 and 35 King Street, Clerk to report.
Parish matters - Recreation Project
After the resignation due to work commitments of Cllr Hannay, Mr George Davies has become the new Chairman of the committee and Cllr Brotherton is the representative to report to the Council.
Cllr Foster will chase the landowner re the pathway at the rear of the Park.
Inspection Rota
Cllr Brotherton will continue and hand over at the next meeting.
Planting of grass verge next to A16/Station Road roundabout
It was resolved that the Clerk should apply for a licence to plant on the verge. Cllr Brotherton will research suitable shrubs to be planted.
Youth Shelter – to consider its future
It was resolved unanimously to allow Mr Davies to get scrap value for the teen shelter.
To consider whether to purchase 2 x bins for Princess Road/Drainside South
After a proposal from Cllr Lee it was resolved unanimously. Cllr Lee will speak to BBC and get them to purchase and install the bins.
The Registers
Baptisms - We welcome into God's family:
Cooner Anthony Hammond
Finn Arthur Johnson
Ethan Luke James Roberts
Lexi -Mai Katy Reynolds

at the Methodist Church
Samuel James McMeechan
Charlie Jake McMeechan
Weddings - We ask God's blessing on:
no weddings this month
Funerals - We commend to God's keeping:
Mrs Mildred Hall
Donations
The magazine committee wish to say 'Thank-you' for the following donations which are much appreciated:-
Julie Nichol.............£10
Donations for the magazine may be taken into Fossitt & Thorne (The Green),
enclosed in an envelope.