November 2008
The Editors Letter
Kirton is a fabulous place to live, we have all you could need. We have the youth centre which has lots of great clubs for your children to enjoy, scouts, guides, army cadets, tiny tots to name just a few. A good variety of shops where you can get just about anything from fresh bread, meat, veg, flowers, and fossitts is like an aladdins cave. You can get all you need from just a short walk into the village.

Why travel into Boston and spend money on parking, petrol, and your time stuck in traffic when you can lower your carbon footprint and get some exercise and meet friendly people too. Support your local businesses, take a look at the piece on Molsons opticians. They too are local people with a fabulous opticians in Donington and Spalding. When you support local business you do tend to have a more personal service than you would at a larger chain. So especially now in the time of the credit crunch support the independent business' and do your bit for the economy.

Remember Kirton News is for everyone so if you have a story to tell or would like a question answered then please get in touch with me. I will do my best to answer all letters and look forward to hearing from you. Take care all of you and next time it will be nearly Christmas where has the year gone. All the best,
Catrina Smith
Remembrance 'Lest We Forget'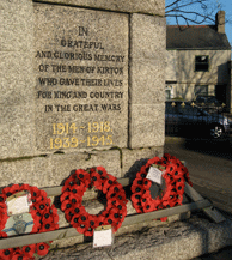 The 84 names etched on the Village War Memorial, are merely names; no one can really identify with them, or know of their heroic deeds. So I have researched the history of 78 of them - unfortunately I have been unable to to find any information regarding the remaining 6, but I'm sure it is out there somewhere.
What I have found are 16 names that I believe should be included in this book, if not on the Memorial. All this information has been compiled in the book, 'REMEMBRANCE', plus stories, poems and photographs that are relevant. This will be a reference book that will compliment the Memorial and be a lasting tribute to the "Sons of Kirton" who so gallantly, and unstintingly, gave their lives for King and Country. Proceeds from the book are for the RBL Poppy Fund.
The price of the book is £11.97 and copies can be purchased from Fossitt & Thorne, The Green, Kirton, or direct from me at 15 Edinburgh Crescent, Kirton, Boston, Lincolnshire, PE20 1JT. If by post then post and packing is included, but only within the UK, if from overseas then please add £1.00. Please make cheques payable to: Remembrance Poppy Fund.
Stanley Naylor.
Verger Required for Kirton Parish Church

Duties include opening and locking the church each day, attending weddings and funerals and special services. There is an honorarium of £300 per year (paid quarterly)and the verger also receives £25 for each wedding and funeral attended. If you are interested or know someone who might be then please ring Father David on 722380.
Keep Fit - Keep Smiling!
There are several things that arrive with the golden age and one of them is arthritis. It can be a real pain in every sense of the word as I am sure you all know. About ten years ago, when the keep fit group started in the youth centre in Kirton, David (my husband) and I went along and joined. It was the best thing we could have done.
The group is run by a lovely lady called Jean Bartle and it caters for the over 50s. We all have a really good time and certainly gain a lot of pleasure and help. She is very knowledgeable on the subject of exercise and does not press people to do things they cannot manage. Often you find though, that after a while you can do more and more.
It is all done in a very relaxed atmosphere and to music, mostly the 60s and 70s numbers that we all remember. No-one is too old to join. Our eldest member is in her eighties. You don't need a personal trainer, you just need to come along to the Youth Centre on Monday mornings from 10.30am to 12. The first visit is free, so if you don't feel it is you, nothing has been lost but a bit of time.
If you decide to join, the cost is £2.00 per session - not likely to break the bank is it? The group is mainly female, David being the solitary male, but that does not bother him or anyone else there. Don't be shy - GIVE IT A GO. Look forward to seeing you.
Sylvia Hilton.
Molsom & Associates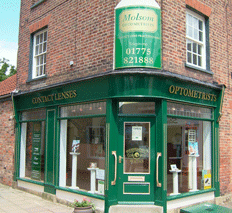 Andy Molsom has lived in Kirton and the surrounding area all of his life except for time at University training to become an Optometrist. Graduating in 1993 with a First Class Honours Degree and a number of prizes for Contact Lens work, he continued his training in Lincolnshire, and became a fully qualified Optometrist in 1994. Soon after this becoming self employed gave him the opportunity to travel the county working for numerous Opticians on a temporary basis, this gave a good grounding to create his own practice.
It was in 1997 that the first practice in Spalding was opened with business partner Chris Coakley who is an established Optician in Long Sutton and Wisbech. Since then they have continued to push the boundaries of Optometry in the local area, with the advent of new technologies such as working with the DVLA for drivers vision testing, digital retinal photography, and fully bespoke designer spectacles. Andy Molsom says, "We continually aim to offer products and services that are not available at usual high street opticians. We offer exclusive frames and sunglasses, and services which include full contact lens fitting, retinal photography, dry eye treatment and coloured overlay assessment for children with learning difficulties."
I have continued my interest in contact lens work, and have followed the dramatic improvements in lens design and materials, especially since the advent of the new generation of continuous wear contact lenses, and have researched and now treat dry eye syndrome very successfully.
After Chris Coakley retired from the business just last year after 10 years service, it was time to expand the business and a new practice at 20 Market Place in Donington was opened in May. It is just a short drive away, and with FREE parking close to the practice, it is so much more convenient than trying to get into Boston.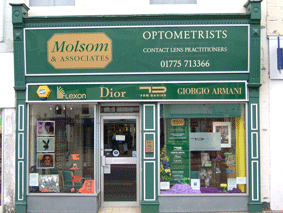 Molsom Optometrists invites you to come and take a look at their new practice, and see for yourself the spacious premises and relaxed atmosphere in which to choose new spectacles. "We aim to serve the local area by making affordable eye care accessible to the whole community, by offering spectacles for all budgets, from basic reading glasses to the ultimate designer ranges including the exclusive bespoke TD Tom Davies frames." Says Andy.
The family business at Donington is a partnership between Andy and his sister Cheryl Clark who between them have more than 40 years of optical experience. Together they strive to provide the highest level of ophthalmic services, an excellent product range and customer service of real value.
Andy will carry out comprehensive Eye Examinations and Dry Eye Treatments as he does in the Spalding practice. Optometrist Tracey Griffiths, who is returning to work after starting a family, will join him at Donington. Andy says "Tracey has been working for us since we opened in Spalding, we are delighted she will be working with us at the new practice to look after local peoples eyesight." We also have our associate optometrist at Spalding, Ian Price, who has a special interest in people with learning difficulties and the use of coloured overlays to benefit reading.
Treatment for Dry Eye Syndrome
Dry Eye Syndrome can affect many people, essentially it occurs when changes to the health of the tear-producing glands affect the quantity and quality of tears produced. The tear film can no longer provide enough nourishment or protection to the surface of the eye. This results in minor damage to the front surface of the eye and the feeling of dry, gritty, tired eyes.
Women are twice as likely as men to suffer dry eye because of hormonal factors and certain disorders that disproportionately affect women. It is becoming more prevalent in recent years, and can be partially attributed to spending more time in front of computers and in air-conditioned offices or centrally heated homes.
Symptoms of dry eye can vary greatly from one person to the next, and may include one or more of the following: dryness, feeling gritty, burning, stinging or itching, redness, excessive watering, irritation from wind or smoke, sensitivity to light, contact lens discomfort and tiredness.
Those suffering from dry eye may have trouble with every day activities including reading, driving at night and using a computer. It can be a progressive disease, and if left untreated, chronic dry eye can lead to more serious problems.
Examination and Treatment
Andy says, "During the examination, I carefully examine the front of the eye, assess the tears, and using special tests we can determine the exact cause of the dry eyes. We then give out an individual treatment plan. This approach is to maximise and improve the effectiveness of the natural tears, by examining diet, health, environment, and the eye itself."
Artificial tears provide symptomatic relief but do not address the underlying cause of dry eye disease. Many people self-diagnose and use artificial tears to manage dry eye symptoms. Unfortunately, many widely used bottles of eye drops contain preservatives, which can cause a worsening of the dryness with long term use. These agents corrupt conjunctival goblet cells which then fail to produce tear mucous. There really is nothing better than human tears.
Andy suggests "If a person uses artificial tears three or more times a day for dry eye symptoms, they should visit me to discuss further treatments to give longer-term relief from treating the underlying cause of the problem."
Unique Bespoke Spectacles
Why compromise when it comes to glasses? British spectacle designer Tom Davies brings the luxury of bespoke to spectacle frames. Tom is the first designer to offer a true bespoke service for eyewear. The ability to offer complete frames, starting from a blank canvas, in any material, size or design makes his bespoke service unique.
In a short time, British spectacle designer Tom Davies has revolutionised glasses by introducing bespoke frames, expressly designed to suit a person's face, colouring, physical characteristics and lifestyle. In the UK, Tom's glasses now sell in Harrods and Selfridges plus a range of exclusive private and high street practices around the country. The bespoke service won Optical Product of the Year at the prestigious Optician Awards 2008.
Bespoke frames?
We have been trained to Tom's exacting standards, with the tools to produce something fantastic for every customer. Using Supertool, a computer programme which is now the backbone of Tom's business, created to deliver a bespoke frame, hand-made on his own production line, directly to consumers, you can see the changes to your bespoke frame live on screen. It gives you clear options, which you can see exactly as they'll look in real life, when you are wearing them.
And finally, it gives you the best glasses you've ever had.
It's important that you can touch and feel everything rather than order entirely on screen. So we have all of the materials in the practice to enable you to select your Tom Davies frame.
Tom Davies will then send back a portfolio of proposed designs that you see exactly as they will look on your face. At this stage, you can change whatever you like, or you then choose the frame you like and wait for it to be hand-made exclusively for you. Typically, you will have your unique, personalised new glasses within three weeks.
Laser engraved names
All bespoke frames will have your name laser engraved on the inside of one of the arms. This is one of the things Tom's customers like most. It's as discreet as personalisation can get. Titanium is without doubt the best material for glasses frames. It's lightweight, strong and great for people with skin allergies.
Maui Jim sunglasses - designed in Hawaii
Exclusively to Lincolnshire, we stock the range of Maui Jim sunglasses, which truly offer the best protection from not only UV light, but are polarised, do not cause colour distortion and are comfortable to wear. Maui Jim sunglasses offer a variety of lens layers to provide waterproof, scratch resistant and anti reflective protection to reduce glare and eyestrain in sunlight.
At Molsom Optometrists the health of your eyes is our primary concern. Using the very latest techniques and equipment to examine your eyes, we help you to protect your sight. Our team of professionally qualified opticians and experienced staff use their skills, knowledge and time to ensure that you: Have optimum vision, are happy with the style of your glasses,feel comfortable with the lenses we dispense for you and find us to be friendly
and caring.
So why not make a visit to theb new practice where you will receive a warm and professional welcome. For further information please contact: Molsom Optometrists at 27 Hall Place, Spalding, Telephone: 01775 713366 and 20 Market Place, Donington, Telephone: 01775 821888.
Christmas is come with The Mellstock Band

The Mellstock Band will be performing on Saturday 29th November at Frampton Village Hall at 7.30pm
The evening is described as a lively evening of songs, carols and stories from the countryside drawn from many sources including John Clare, Thomas Hardy and George Eliot. The mellstock Band have appeared in many films and television productions including the BBC adaptations of Pride and Prejudice, and Tess Of the D'urbervilles. Tickets are £7 from Blackfriars, Fossitt & Thorne, or ScoutAid.
Preschool Music classes
now available in Kirton

New lively music classes for babies, toddlers and pre-schoolers have recently launched in Kirton. Music Bugs® classes focus on letting children as young as 6 months of age develop and grow in a gently structured and play-based environment. The 40 minute sessions focus on several key areas of development including language development, early numeracy skills, social skills and physical development. Large selections of brightly coloured and fun props are introduced into each session to encourage children to engage and interact with their peers.
Classes are held on a Thursday morning at Kirton Town Hall. Other sessions are available in Donington and Pinchbeck. Come along for an initial no-obligation taster session. Booking is essential as places are limited. Also available for birthday/Christmas parties for ages 1 - 4years. I look forward to welcoming you soon.
Sarah Gibbins - 0844 578 1015 email: sarah@musicbugs.co.uk
Around the homes - News from the Chestnuts
Penny Bevans spent quite some time in the Pilgrim following her fall and came back home on the 19th.Her daughter then took her to stay at Cambridge.We hope she will soon be well enough to join us again.
Bryan Yeomans had to be taken to Pilgrim during the first week of Sept.where he has been quite poorly. Peggy had to cancel her long awaited holiday in Hunstanton.
On Sept.10th.we had an outing. Ten of us including Monica went by coach to Eagles Main Ridge,where we all enjoyed a meal and drink of our choice. This went very well, did'nt hear any complaints, and the coach then took us to the boat dock by the sluice bridge. Another coach party from Norwich were having a meal on the boat, and we sat outside for a lovely river trip almost to Langrick Bridge. We were very fortunate sitting in the sunshine enjoying a leisurely cruise. We managed to pick the only fine day of the week, again did`nt hear any complaints, and feel sure the trip was really enjoyed by all.
The building work is still steaming ahead, Our individual bathrooms are in the process of modernisation, alongside a new heating system which is gradually being phased into the various flats.
We regret to record the passing away of Marjorie Mobray on Saturday 27th September in Pilgrim Hospital. We extend our sympathy to her family and friends.
Kirton Kids Club
We have had some amazing 'Indian Summer' days, which have pleased the children, as they were able to use the outside play area at the club again. Scooters, skateboards, sports equipment, football and tennis were the order of the day along with other toys and games the children wished to use.
The new Ofsted standards for Early Years settings came into place at the beginning of September and we are doing our part to comply with this.
The club takes in nursery children right though to year 6 and above so we decided to implement the strategies required for the EYFS right across the board.
The club itself has been extremely busy and always full of the noise of excited happy children. This year we have a lot of year 5 and above children who have their very own 'chill out' room. This is equipped with games stations, tellies, music equipment, sofas and carpets. This room is totally theirs but they are also encouraged to join in any other activities taking place in the main hall or sports area too. The room gives the older children a sense of responsibility and they have to take care of the room themselves and keep it tidy. They have made their own set of rules for this room too.
The conker season is now under way and a lot of our art will, no doubt, have conkers included in it. I am always amazed at how many conkers even the smallest of children can collect in a short space of time! Hope parents have plenty of room for the new collection of 'must have' conkers.
Kids Club is open every school day from 7.30am to school and after school to 5.45pm. If you would like more information about club times or costs please phone 722426 during the above hours or feel free to drop into the Youth Centre and have a look around.

Carolyn Sharpe - Manager
The Mothers Union
The November meeting brings us once again to our AGM.Where has the year gone to? This will be held in the Methodist Hall on Wednesday 12th November at 7.15pm.
This is our Fund-raising evening and I would ask everyone to bring a wrapped item which will be raffled on the evening. The evening will finish with an easy quiz which everyone can enjoy.
There is a Deanery meeting at Frampton West Hall on Monday 24th Nov.at 2.00pm. The speaker is Barbara Hardy "The journey to Bethlehem".

Helen Airey
Parish Council News
For further information visit www.thelocalchannel.co.uk/kirton
2008 Best Kept Village Competition

The judges comments about Kirton, taken from this years Best Kept Village Competition are detailed below.
In category A which includes the absence of litter, unauthorised and unsightly refuse and the appearance of bus stops and telephone kiosks, the judges said that the litter accounted for most of the lost marks here. The telephone kiosk was untidy, the re-development site was a bit messy, but the bus stop was ok. They awarded 22 points out of a possible 25.
In category B which includes the general appearance of trees, ponds, streams, dykes, walls, roads, paths and verges, the judges said that the general appearance of the village was moderate and some graffiti was visible. They awarded 16 points out of a possible 20.
Category C includes the appearance of the village centre and hall, schools, park, playing fields, signs, notices, advertisements and signposts. They made the view that some attention was needed around the town hall area, but the schools, youth centre and sports centre areas were all very good. They felt that Graves Park was a little untidy and finally awarded a total of 23 point of of 30.
The appearance of local gardens, window boxes, allotments, caravan sites, sheds, hedges, fences and any nature areas were included in the next category. A total of 17 points out of a possible 20 were awarded and the judges said that they were 'good all round'.
In category E the appearance of the churchyard and chapel surrounds, cemeteries, war memorial and notice boards were all considered. The judges said that a touch of paint on the church notice board would make a difference as would some attention to the gates of the cemetery. 22 points were awarded out of 25.
In category F, the judges commented that the appearance of business premises including inns, farmstead, workshops, post offices, village shops and caravan sites were very good on the whole. They said that some shop fronts were a little untidy and awarded 14 out of 15.
Finally they awarded 13 points out of 15 for community effort and said that they could see that the community was making an effort, but in such a large village with main roads running through it, the problem of eliminating litter was obviously hard to solve. If progress could be made on this, the overall score for Kirton would pick up several more points. A grand total of 127 points were awarded for the Village out of a possible 150.
Frampton Playgroup
The children enjoying snack time, we offer healthy nutritious snacks, always taking into account allergies and cultural needs.Playgroup life is still busy; we are registered with Ofsted for 24 childcare places, and are very nearly full.
As we are now into the new early year's foundation stage, we have recently had a visit, from our early year's advisor from the Lincolnshire county councils Birth to five services. She gave us a glowing report with comments such as, "A lovely setting where children feel secure, happy and confident", " Staff have excellent relationships with the children" and " Staff are focused on the individual needs of the children and have a solid understanding of the developmental stages".
Most of the new children seemed to have settled down into playgroup life, and are forming friendships with each other, its good to see their social skills developing and learning how to share and take turns.
If you would like to register your child with us, or become involved in our management committee, or volunteer your services, we would love to hear from you.
Our number is 07939 266154 and speak to our manager Sue.
Local Policing
There have been 8 reports on Anti Social Behaviour in Kirton for September. These have been 2 reports of inconsiderate behaviour 6 report of vehicle nuisance.
All of the vehicles identified have had letters sent to the registered keepers of the vehicles highlighting the issues of vehicle nuisance. These have been sent on behalf of the parish council.
Within Kirton there has been a number of Hoax and abandoned 999 calls made from Telephone Kiosks. Each time it is a child or young person using the telephone. Hoax 999 calls use both time and resources and are ultimately a jeopardy to the safety of the public as they tie up lines and dispatched units. People can and have been prosecuted for making Hoax calls as it is ILLEGAL. Can you please speak to you children regarding this matter?
If anyone has any issues or concerns, please do not hesitate to contact me at: Kirton Police Station, Station Road on 01205 722002 or alternatively you can e-mail me at adam.eden@lincs.pnn.police.uk
PCSO Adam Eden - Boston Neighbourhood Policing Team - South Rural
The Registers
Baptisms - We welcome into God's family:
14th September - Milisa Linda Fendyke
28th September - Georgia Marie Riley
28th September - Ellie Elizabeth Riley
28th September - Christine Louise Ogden
Weddings - We ask God's blessing on:
27th September - Troy Thomas and Kelly Ann Martin
Funerals - We commend to God's keeping:
19th September - Margaret Clara Longland
Donations
The magazine committee wish to say 'Thank-you' for the following donations
which are much appreciated.
Mrs Kemp..............£2

Donations for the magazine may be taken into Fossitt & Thorne (The Green), enclosed in an envelope.
Scouts & Cadets News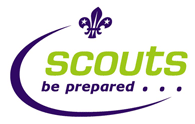 We always try to have a break from Scouting during the school holidays but this year we seem to have been as busy as ever.
Leaders took 15 Scouts to the Poacher International Camp at Lincolnshire Showground at the end of July. Several Cubs and Beavers took part in a day of activities and at least one of our leaders helped run the administration which must have been a bit of a nightmare with over 4000 Scouts! For a change they enjoyed the few hot days of summer we had before ending the week on a wet note with lots of rain and a wet pack up of canvas. Leaders gave up even more of their time to put up the tents to dry and then take them down again to store away safely till the next time.
The last weekend in August we took 24 Cubs Scouts for an activity weekend at the PGL Centre at Caythorpe Court, Grantham. This is real luxury for Cubs and leaders as they actually have lovely ensuite rooms with hot water and beds to sleep in.
The last weekend in September saw 15 Scouts camp at Hesley Wood campsite near Sheffield. The nights were cold but the days sunny and warm as only autumn days can be. The scouts went tobogganing and crate stacking using high wires and harnesses. They even broke the camp record to achieve 25 crates and won an award to prove it. Well done Scouts & Leaders.
In between all this of course we plan for the autumn, book coaches, pantomimes, Christmas camps and various other activities for the sections to look forward to. At the last count we had over 80 children registered with us between the ages of 6 and 14. We have also moved several older Scouts onto the Boston Explorer unit and they in turn have become young leaders. I am very proud of Sean, Thomas and Louis who give up so much of their free time to help us out. In fact we have a great bunch of kids all round. All of our activities are subsidized by the money raised in the Scout Aid Shop and for that we are very grateful to all who support it.
However, it is part of the Scouting ethos to take part in fund raising activities and for the last 5 years we have helped to support a Scout Group in the Gambia. Now we are also going to help ourselves, and try and show the young members of our group just how hard it can be to find the money to pay for trips, activities and badges, as well as the drinks and biscuits they enjoy at every meeting. We would like your help. We are holding a Jumble Sale on Sunday 16th November at Kirton Town Hall from 2-4pm. Please support us. Entry will be 20p per head.
We are also holding a Race Night on Friday 21st November in the Youth Centre. Tickets are 5.00 per person to include a ploughman's supper. You will need to bring your own drinks but teas, coffees and squash will be available to purchase. For this to be successful we need people to sponsor races and horses. Think of the free publicity that you will achieve by sponsoring a race and the chance to win a tenner if your sponsored horse wins. Sponsor a race for 10.00 and a horse for 5.00. On the night bets will be 50p. Letters will shortly be going out to local businesses to ask for their support too.
4th Boston (Kirton) Scout Group is a big part of this community and you should be proud of them. You will be able to see us marching in the Remembrance Day parade and again at the Christmas Carol Concert. Our diaries are full of events for the Group, made up of children from this community. Make no mistake Scouting is flourishing in Kirton.
If you are interested in any of the above mentioned events or learning more about what we do please don't hesitate to call me on 01205 722976.
Lesley Lanfranco - Group Scout Leader - 4th Boston (Kirton) Scout Group
Kirton Youth Club: A Members View
My name is Kerry Fletcher, I'm 15 years old, and I am a member of Kirton Youth Club. It was re-opened just over a year ago by Catrina & her Husband Brian, who are doing a great job. The youth club means a lot to me, It's a safe place for you to be with your friends, and have fun at the same time.
There are pool tournaments, basketball shoot outs, cookery, table tennis, play station 2 and arts and crafts. We have been creative recently and made some pom – poms. From the 8th of October for 20 weeks, we are learning how to play the drums, keyboard, bass and electric guitar. We have 2 tutors and all the equipment.
We recently were awarded 2 grants, £500 from Boston Mayflower and £1620 from Lincolnshire youth services. The money means that we have been able to buy some new sports equipment. We now have a new table tennis table, this pleased Nick Langley, our table tennis coach. We also have netball posts and netballs, volleyballs, basketballs, footballs & goal posts, uni-hockey, badminton set, new pool equipment, the list goes on!
We always have great fun, and it only costs 50p to get in. There is a tuck shop for sweets and drinks and that's cheap too. If you want to come along, we meet on Wednesday Night from 7pm until 9pm. Or if you want some info first, call Catrina on 07804 241339. Ask your mum & dad if they want to come as well, we always need volunteers.
Kerry Fletcher