November 2012
The Editors Letter
Well, I don't have to rant this month, someone else has done it for me. At the expense of my usual message I think you should see this:-
Concerning the Roadworks on Willington Road: It has been a concern to many in the village over the past few months but now, with the work successfully (?) completed One local couple, the Norwells at 1 Willington Road, have been in touch with Kirton News. They think the rest of you might be interested in their recent exchanges with the Parish Council concerning the 'Troubles'. Read on....
Dear Sam, I thought you and the readers of Kirton News might be interested in the attached.
One letter is from my wife and myself to Kirton Parish Council expressing our concerns about Willington Road following the completion of the work on the sewers. Whilst expressing our own views it was also based on concerns that neigbours and local residents had expressed to us during the months the work went on.
The other letter is the reply from the Parish Council: We would be interested in hearing via the Kirton News what other residents of Kirton might think of the Parish Council's reply to our letter.
I won't deal with the reply in detail other than to say we were amused by point (e) in the reply. Whoever came up with that one has never been here when there is a wedding or funeral at the church and cars are parked on both sides of the road. Trust me, the traffic is not 'calmed'.
During the time the work was on (approximately four months) at no time did anyone from the Parish Council knock on our door and ask if we had any problems with the work. That is, to say the least, disappointing. By contrast we had very constructive help from PC Martin Appleby and his team.
Members of the Parish Council seemed however to find time to be in the local paper and on local radio criticising Anglian water and the May Gurney workforce. We talked to the May Gurney team most days and got to know them quite well. In our opinion the criticisms made of the workforce were unfounded. They had a difficult job to do under very difficult circumstances.
Yours sincerely, George Norwell
The [abridged content of the] Letter:-
Dear Members of the Kirton Parish Council, As the completion of the work (on Willington Road) approaches with the subsequent re-opening of the roads we have some concerns that we would like to raise.
We wish to propose that the following are looked at when the roads are re-opened:
(i) a weight restriction on Willington Road, (ii) a lower speed limit as vehicles approach Kirton, (iii) traffic-calming measures, particularly at the junction of Church Lane, Penny Gardens and Willington Road.
The cost of the repairs will, in the end, be carried by ratepayers and we do not want to have the work undone by heavy vehicles continuing to use Willington Road as a shortcut. They have found other routes, why can they not continue to use them?
More importantly there is a road safety issue. The new houses on Church Lane, the Day Care Nursery and recreational field bring more children to the area. Wheelchair users and recreational walkers also use Willington Road and Church Lane. The road's continued use by heavy vehicles, speeding cars and motor cycles is an obvious risk to them.
Could we suggest that if, not already in the pipeline, the Parish Council carry out a survey of residents living in the area concerned to get their ideas on the matter?
The [abridged] Reply: From the meeting held on September 20th. a) The Parish Council and Highways know of no reason to impose a weight restriction on Willington Road at this time. b) As a result of a Government National Survey of roads we have the Boston Road 30mph extended to the Medical Centre and the 40mph to Middlegate/West End Road. County, Borough and Parish Councillors are keeping an eye on all matters affecting Willington Road. c) We have no plans for traffic calming measures but these will be monitored. d) Heavy vehicles finding alternative routes have caused an adverse effect on smaller roads not built to carry larger vehicles. e) Cars using Willington Road, dropping off/picking up from the nursery create their own traffic calming.
Along with the Norwells I would also be interested in your comments over this. Especially point 'e'.
Remember, space is limited so keep 'em as brief as you can!
Sam
50 Golden Years
Fifty three years ago I saw a pretty girl's face in the Town End terrace at a Boston United football match. Fifty years ago I married that girl, on the 6th of October.
As an Arsenal supporter I was shocked to find out this girl was a Tottenham supporter. Worse was to follow!!
Our first son became a Chelsea supporter. Could it get any more painfull?
Yes, it could; yes it did! Three years later our second son arrived only to become a Manchester City supporter. "No more children". These three rivals were as much as I could tolerate.

Other than their dreadful choices of football clubs I've had a wonderful 50 years, and I love them all to this day. I'll give you an update on our Daughter-in-laws and Grandsons in another 10 years, God willing. I love them ALL!

Geoff R.
Don't Give Theieves an Open Invitation
There have been a number of Burglaries/Thefts in the past few months from in and around the parish of Kirton.
Unlocked doors or windows have been the main cause of this particular type of crime.
If you are going out even for a short time, PLEASE close and secure all windows and doors.
Open windows and doors may let fresh air in but they also allow easy access and provide tempting opportunities for thieves who need just seconds to walk or reach in and take purses and other valuables from tables and worktops.
A determined burglar can get through the smallest of open windows. So, whenever you go out, no matter how long for, make sure you shut and secure all windows and doors.
Insecure conservatories have also been targeted. Before you go to bed at night, PLEASE check that you have secured your conservatory.
We have also seen an increase in garden shed thefts in the area.
Items stolen from sheds include, ride on and petrol Lawn Mowers, petrol Strimmers and Hedge Cutters.
If you own any of the items above, and you keep them in a garden shed or out building, PLEASE make a note of the serial numbers and write down a full description of the items and security mark it. If possible PLEASE take a good quality colour photograph as this could help to identify it should it be taken in future.
The officers at Kirton Police Station are pleased to introduce a new member of the local Policing team.
PCSO Ehsan Rastaghi joined the team at the beginning of August. Ehsan's previous local beat area was Urban Town East with responsibility over the Fishtoft and Woad Farm area.
If you would like to contact any of your local Police staff, please call 01205 722002, 101, or in an Emergency 999.
Art and Flower Exhibition in Kirton Church
Artwork by local artists will be exhibited in St.Peter and Pauls Church in Kirton between Friday 2. November and Sunday 4. November.
Entry is free and all proceeds go towards a new and much needed roof for the church.
The exhibition will feature a large and exciting display of original paintings in watercolours, acrylic and oil to fit all walls and pockets. Some craft work will also be available as well as a display of beautiful flowers.
Delicious homemade cakes together with tea and coffee will be served daily during opening hours 10-4.
There is a preview evening on Thursday November 1st 7 pm serving wine, music and food. Tickets can be purchased at Fossitt and Thorne for £ 5. This is open to all so please bring family and friends.
Please take this opportunity to support our church as an important part of the Kirton Community, and at the same time pick up a new wall decoration for yourself or wrap it up nicely and put it under that tree…
For more information please contact Graham Timbrell at 01205 723762 or email: gtimbo989@aol.com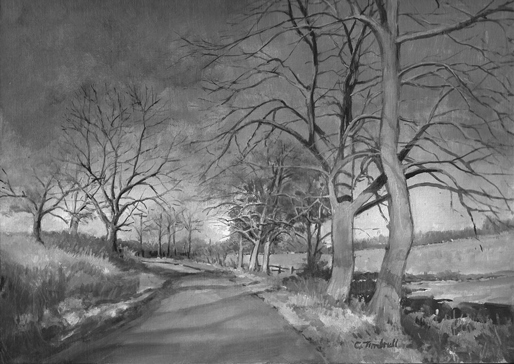 OFSTED Inspection at
The Thomas Cowley High School
The Report on The Thomas Cowley High School for the Inspection of 25-26 September was published on the OFSTED website on 9th October 2012.
We are delighted that the inspection team found that the school was GOOD in all aspects of its work.
The first sentence of the summary states that this "is a school where all individuals are valued and have equal opportunities to succeed." This is a glowing validation of our work and underlines the values which underpin everything that we do.
They acknowledged the work that we do ensuring that students of all abilities can succeed. They found that "from below-average starting points, students make good progress."
The inspection team praised the students saying that they "enjoy school, feel safe, behave well and attend regularly." The inspection team were impressed with the behaviour and attitude of the students. They referred to them in the final team meeting as "magnificent".
They were complimentary about our "broad and balanced" curriculum which "meets students' needs well". They also felt that the teaching is "usually good and in some lessons it is outstanding."
The inspection team applauded the fact that we are an inclusive school. They found that "all groups, including disabled students and those who have special educational needs, those who speak English as an additional language and those who are supported by the pupil premium, make equally good progress. Like the deaf students in the well led and managed specially resourced unit, they make good progress because they receive knowledgeable and sharply-focused help from both teachers and teaching assistants."
They commented that "the school rightly prides itself on bringing out the best in all students by giving them equal opportunities to succeed." At The Thomas Cowley High School we constantly ensure that our students can be the best that they can be.
They agreed with us on the areas for further development. All of them had been identified and were part of this year's staff training programme because we all believe that getting better never stops.
On top of our new status as an academy and our record-breaking 2012 GCSE results, this positive judgement by OFSTED is very much the icing on top of the cake.
M.A. Taylor
Headteacher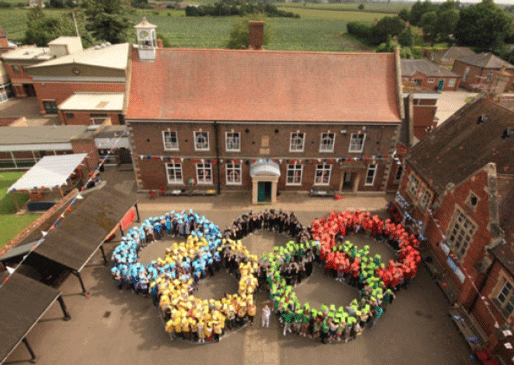 Local Sport Centre gets a
"Power-ful" Face Lift
Kirton Middlecott Sports and Fitness Centre has had a £64,000 major make-over turning it into just about the best equipped facility for many a mile.
Since its opening in 2006 the dual use centre has offered excellent health, fitness and sports facilities for both the Secondary School and the Kirton Community but, with this "Power" face lift it has even more to offer; whether you just plan to shed a few pounds and keep active or want to pump some serious "iron".
The improvements start at the front door with a re-design of the foyer and a cool new paint job.
From the vantage point of the viewing area you can see the phalanxes of new equipment before you even break out into a sweat!
The main gymnasium is light, spacious and fully air-conditioned with an integrated sound and vision system - including headphones - which means you can watch and listen to your favourite shows whilst working out.
There are a variety of cardio-vascular machines: Treadmills, Arc trainers, Bikes and Rowers as well as a range of resistance machines for toning and strength work. Where needed they have built-in safety features which means you can work those muscles without waiting for a 'Buddy' to make sure you don't over do it.
There's also a selection of free weights. complete with adjustable benches. There's a matted area to do those core stability exercises. Everything you need for a fantastic work out. I feel worked-out just writing about it!
All the other facilities are still here: Multi purpose Sports Hall; Flood lit Games area; Sports Field; Conference Room and Fitness Suite with excellent Public, Club and Disabled changing areas.
And there's all the expert advice and guidance you'll need with a Member Induction and personalised programme, Fitness Assessment and free follow-up consultations. They even cater for Children's Birthday Parties with a 'complete organisation' programme.Call in and see for yourself. The staff are friendly, encouraging and always happy to help.
The new opening times are: Monday to Friday: 8am-12pm & 3.30-10pm, Saturday: 9am to 5pm, Sunday: 10am to 5pm
Kirton Middlecott Sports and Fitness Centre is on Edinburgh Drive (PE20 1JS) and can be contacted on 01205 725435.
And even better, as a special deal with Kirton News, if you bring the voucher with you on your first visit you'll get a FREE ONE DAY TRIAL at the gym or for an exercise class. (plus no joining fees with this article) £20 saving!
Membership starts from £20 per month (with a one-off £20 admin charge) and if you sign up for a year you get two months free!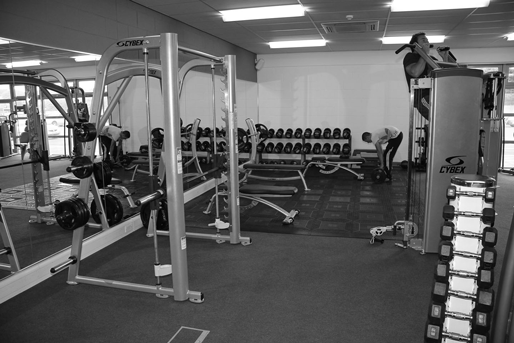 Kirton Kids Club
As the seasons start to change over the club has started to take its sessions more inside than out.
The children get involved in numerous activities and there are always arts and crafts on offer each day as well as foot ball, air hockey and snooker tables.
Sessions are planned to take in all age groups including the early year's children but we have a 'chill out' room for those year five and above should they like to do more 'grown up' things in club times.
Although we are looking to spend more of our time inside as the weather prevents us from going out so much we still manage part of our time outside.
The children's 'growing to eat' activities have proved an amazing success this year and I have written a book covering these sessions, crops and flowers they have managed to grow this year and the diary of things we did will be very useful when we start again in the spring.
This term we have cleared our vegetable patch and taken down the flower baskets and finally put our garden 'to bed' for a few months.
The children went conker hunting this term – the wonderful conker trees in the church yard spread their branches over the grassed area outside where our children are able to pick up these lovely 'treasures'.
We threaded some of these with string and taught the children the traditional game of 'conkers'.
I am not sure some of them were really impressed by it all and they decided to take their conkers home but the older children enjoyed this activity and one conker was crowned the best!
Kirton Kids Club will be fourteen years old in January – quite an achievement in the current climate.
We are a charity and Ofsted run childcare facility and we offer parents/carers the chance to access good affordable childcare – before and after school and advertised holidays.
Our prices are kept low to enable more people to access it but we do not scrimp on anything we offer your children. All of our income is put back into the setting and this in turn makes it better for your children when they use the setting.
For more information or to book a place please call 07583 762072 or log into our website www.kirtonkidsclub.co.uk alternatively pop in and have a look around and give your children a taster session, see what we do where we are etc.
You can find us in the bright, modern building next to the Church in the heart of the village – purpose built for our children and generations to come.
NB. The 'typo fairy' stepped over my key board in the last report I wrote and I managed to make our low prices even lower!
Thank you for your understanding – my typing definitely is not perfect so here are the prices again: breakfast club £3.20 per child per session (including hot or cold breakfast) after school £5.30 per child per session (including afternoon snack). There is a 10% reduction for related siblings term times.
For more information please go to www.kirtonkidsclub.co.uk or follow the link via the school website.
The Mess in our Village
It seems to be an all-too-familiar topic in Kirton News. Anti-social behaviour: lack of respect for others; for property and amenities.
I include this message verbatim. It's obviously from one of our newer inhabitants from Eastern Europe.
Not being funny but - does it take someone from the other side of the Continent to point out what's under our noses? And to shame us into action? Thanks Anna!
Dear Kirton News; I am living in Kirton from 5 months. I have two children and very often visiting local playground - the new park at the end Church Lane.
Sometimes there was some rubish left on the grass but last saturday (15.09 about 12pm) almost whole playgroud was full of mess. I did some photos - encolsed in this message.
I read in Kirton News about anti-social behaviour and responsybility and respect, but in my opinion few people don't take this serious... that's shame:(
You can use my photos in next Kirton News if you wish.
Regards, Anna Matusiak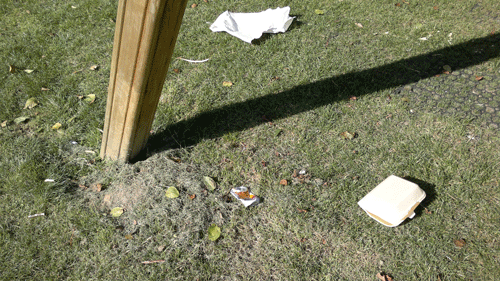 The Kirton Church Fund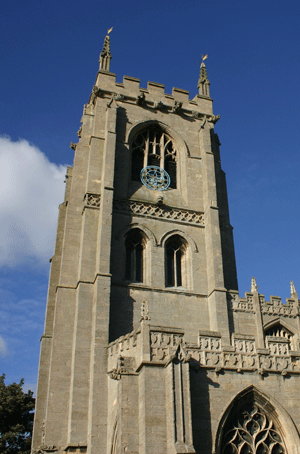 The Kirton Church Fund (KCF) has been running now for four months.
The winning numbers drawn for 26th August - 1st prize for £29.56 number 20 and second prize for £9.85 number 27.
The winning numbers drawn for 23rd September - 1st prize for £26.72 number 36 and second prize for £8.90 number 26.
The October draw takes place on Sunday 28th and the winning numbers will be printed in the December magazine.
The prize fund each month is 1/4 of the money taken each month.The rest of the money goes to Kirton Church Fund to help save the church roof.
The more people that join the higher the prize fund and the more money we raise to save the church.Currently we have only 32 members taking part so there is plenty of room for more members ( and a very good chance of winning).
You could join the Kirton Church Fund (KCF) monthly draw and win!
Anyone over 18 may take part.
Registration forms are available at Kirton Library, Nat West bank in the village or from Kirton vicarage.
For more information please ring 01205 722380 or 01205 723529.
Could you be a life saver ?
In 2010 the number of suicide or open verdicts (90) in Lincolnshire – doubled from 2009! The number of suicides nationwide was 3 times the number of deaths on the road.
John Marshall is a Livingworks approved trainer and deliver courses on behalf of the NHS Foundation Trust, as part of their aim to reduce the risk of suicide in Lincolnshire.
I am willing to arrange a course 9-1pm on a Saturday morning for a minimum of 12 – maximum of 30 participants.
Course materials and certificate - no charge! Criteria: Living in Lincolnshire - 15 years of age plus.
The course involves some Role Play in a safe environment - tackling a serious subject. Feedback from Police officers, Street Pastors, Church and other members of the community, indicates that with a little training, participants feel more confident in what to say and do - if they came into contact with someone having thoughts of suicide.
More information online: www.livingworks.net
Interested? – Please email me at: john@marshall53.freeserve.co.uk
Most Grateful
Recently a member of the Local Fire brigade of Kirton contacted Fr Gary, Vicar of Kirton asking if it was possible for a team of firemen to carry out an exercise of fire drill within the Church, and also on the Church roof areas.
Fr Gary raised no objections to their request and thought it was an excellent idea that such an exercise could take place on the roof, and within the Parish Church.
The fire drill took place and the general feeling was quite surprising to the fire members how many different areas there were within the church.
While on the Church roof the men were asked if it was possible to clear sections of the guttering as the hopper heads were blocked and rainwater was coming down the walls inside the Church the men did this, though it wasn't an easy task by any means, so well done chaps.
For this, the Vicar and Church Council members wish to thank the Fire Brigade and its firemen of the Kirton branch for carrying out the guttering task while on the roof area; it was very much appreciated by all, and thanks to you all.
It was felt generally that the fire drill was successful and a worthwhile exercise. So once again many thanks.
Sutterton Surgery Society 200 Club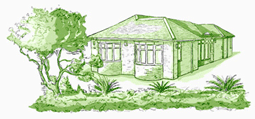 May we please remind all members that subscriptions are due before the end of the first week of the current months draw.

Subscriptions may be taken into the surgery reception where staff will be pleased to help. If there are difficulties for members getting to the surgery please inform staff and your subscriptions can be collected from your home.

New members are always welcome to join our 200 Club names can be added to the waiting list in the Surgery Reception. A big thank you to all our members for your support.
August 2012 Winners
Thank-you
To all the people who managed to find me in one shape or form over the last months with the hole in the road. Thank you;

Mary (Cowham)
What's on at Kirton Library?
Have you seen our online resources? They include Britannica online for Junior & Student to help with studies, Naxos the music library with access to over 1 million tracks, UK newspapers, Theorytest pro the online simulation of UK driving theory and Transparent language online where you can choose to learn over 80 languages. All free and can be used at home with the access of a Lincolnshire Library card and PIN. Come into any library and ask for details or visit www.lincolnshire.gov.uk/libraries
Story & Rhyme Time: Tuesdays 10.30am – 11.00am
20th November &18th December
Knit Chat: Tuesdays 2.00pm - 3.00pm
13th, 27th November & 11th December
Need a Bus pass renewal form? Get them from the Library.
Author of the month: Frances Osborne. Her non-fiction book The Bolter tells the scandalous adventures of her great-grandmother and reads just like you are watching Made in Chelsea in the era of the Flappers. "'In an age of wicked women Idina pushed the bounds of behaviour to extremes".
Book of the month: Mystery Writers of America presents Vengeance edited by Lee Child.
Get your name down on the list for this Christmas treat and cosy up on a cold winter's night and enjoy the short crime stories by your favourite authors. They include Child, Lehane, Slaughter, Connelly and many more.
Library Opening Hours: Tuesday 10am-5pm, Thursday 1pm-7pm
Saturday 10am-1pm
Tel 01522 782010
Email kirton.library@lincolnshire.gov.uk
Frampton News
In August Frampton WI members and friends, along with members of Wyberton Church End WI, enjoyed an evening at Peterborough Greyhound Racing. No fortunes were made, but some managed to break even over the night!
Members have taken part in the National WI 'Big Walk, Little Splash' challenge, an incentive to engage as many as possible in walking and swimming. The collective target was 209 miles, the distance from the site of the first WI in Wales to the Olympic Stadium. Frampton members have managed to achieve over 600 miles, a very creditable effort.
Our speaker at the September meeting was Chas Brewster who worked at Buckingham Palace for 18 years, firstly as a Carpet Planner then as Reprographics and Stationery Manager. He showed members many of his treasured memorabilia from his time at the palace.
Frampton W.I's October meeting included a celebration of their 76th birthday, with a cake made by Kathy Stanley , and ceremonially cut by Sue Ganley.
We were very happy to welcome two new members.
After the brief business was discussed, members were reminded to bring entries for the W.I. Make-Bake-and Show. This will be at
Hubbards Bridge village hall on 27th October from 10am to 5pm. All are welcome to view the exhibition which will include some wonderful displays of crafts, entrance is £2.50.
We then welcomed our speaker Colin Holmsey, who gave a talk on gemstones and birthstones with their meanings and significance. Many members found these revelations hilarious.
Our next meeting is on 8th November at Frampton Village Hall, when our speaker will be Heather Downs demonstrating Tai Chi.
All ladies are welcome to come along to our meetings at the Village Hall, Middlegate Road, Frampton on 2nd Thursday each month at 7.30pm. Contact Carol on 722879 for more details.
The Registers
Baptisms - We welcome into God's family:
23rd September - Emme Kerman
Weddings - We ask God's blessing on:
22nd Setpetmber - Christopher Clubb and Abigail Baxter
Funerals - We commend to God's keeping:
no funerals this month