October 2021
The Editors Letter
What an issue we have for you for October! We're back to delivering again and I'm so happy about that. We are proud to say we deliver to over 2,300 homes in Kirton with the help of our wonderful band of distributors. This is always increasing with the new housing developments and we are a FREE publication. We have a great mixture of advertisements and editorial for you this month, with a focus on local businesses, community service and the opening of somewhere very special. If you are a local business who would like to advertise with us, our rates are on our website, www.kirtonnews.co.uk.
I was so excited to be given a tour around The Old King's Head recently. Vicky Smith, Operations Manager, very kindly took time out of her crazy schedule to show Mum and I around the cafe, the snug for guests of the B&B and one of the bedrooms. We also went out into the courtyard and saw the fantastic and spacious function room. Lovingly restored by Heritage Lincolnshire, I can't tell you what a beautiful place this is. Decorated tastefully, it retains all it's historic charm, it feels cosy. It's very light and we looked around it when it was pouring with rain outside! The cafe has a mural which is a timeline of the important events and details all the previous owners (each of the 9 bedrooms are named after previous owners too). Paintings and sketches by local artists are also featured throughout the property.
The spacious courtyard includes a vegetable patch where the chefs will grow their own produce and there is a car park beyond for at least 10-12 cars. You can already book rooms on the website www.theoldkingshead.com and you will also be able to visit the cafe very soon. You can pop in for a tea or coffee and they will also be serving light bites predominantly using local produce! What a wonderful addition this is to our village. We hope they are well supported and wish them every success for the future.
In our Meet the Locals feature this month, we're talking to Laken Inflatables, your one-stop shop for inflatables for all ages, plus hot tubs too! Turn to page 12 to find out more!
Please get in touch with any letters, announce-ments, recipes or reviews at Editor@kirtonnews.co.uk.
Rachael.
Meet The Locals
This issue I talked to Sophie and Jay from Laken Inflatables!
Hello Sophie and Jay here! Introducing our Bouncy Castle and Hot Tub hire company Laken Inflatables based in Kirton. We are a family run business and have been running for just over 3 and half years. We offer the largest range of equipment in the area with items that are unique and the very best available on the market, with over 20 inflatables suitable for all different ages. We have over 18 different themes available to chose from, a range of soft play aimed at toddlers as well as ball pools.
We also offer Hot Tub hire service for that much needed relaxation and mini spa experience from your home. We pride our business on the cleanliness of our products, customer service and most importantly, safety. The equipment available to hire is suitable for a range of ages and occasions, soft play, ball pools and toddler castles for our youngest customers, all the way through to our adult rated 60ft assault course, not forgetting our very popular inflatable nightclub!
We also work closely with local halls to provide our equipment for indoor hall parties but also cater for outside garden hires too. From a pipe dream we have grown rapidly offering items that have that 'wow' factor and bringing something new, exciting and fresh to the area. We have 5 amazing staff members who work hard to provide the same standard we set out in the very beginning. We have lots of plans and many more exciting items to add to our hire fleet in the near future, also keep an eye for our events which we are hoping to start again asap at Kirton Middlecott Sports and Fitness Centre. If you would like to see what we have to offer then please pop on over to our website www.lakeninflatables.co.uk. We are also on social media such as Facebook and you can contact us via telephone on 07513 282772, email info@lakeninflatables.co.uk or Facebook messenger. Bookings can be secured for any future date on our website. Our Inflatables are safety tested yearly, all electrical equipment is PAT tested yearly and we are fully insured.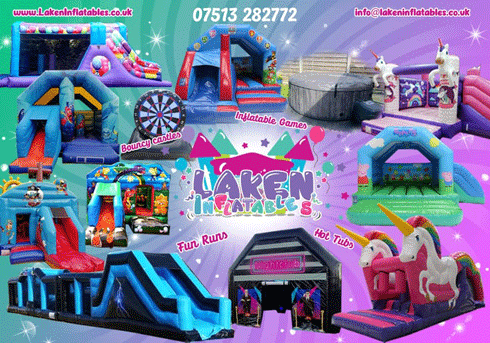 Waterfall House and Home
Originally from Bedfordshire we moved to Lincolnshire in May 2019, a fresh start after the family leaving home. Having my little shop was always a dream and when the opportunity arose for me to be able to do this in January 2020 I grabbed this with both hands, Waterfall House & Home was born, my own little homeware and gift shop. Obviously this was not an ideal time to start a new business as lockdown approached with great speed.
Originally based at Waterfall Plaza pre the 1st lockdown we then moved premises and are now based at the corner of Fountain Lane and Wormgate (opposite Pelo Hair), under the umbrella name of Fountain Friends where Joanna's Sewing co-op also resides, a place for all of your sewing repairs, alterations, if it needs sewing then this is the place for you. The move here has seen our little shop go from strength to strength, we have a wide range of items at affordable prices as well as recently introducing our Pre-Loved 2 Loved Furniture range.
We pride ourselves with traditional old fashioned customer service and love to spend the time to help and chat to our customers and provide a friendly/welcoming shopping experience.
As well as our shop we have a website allowing items to be posted across the uk. www.waterfallhouseandhome.co.uk.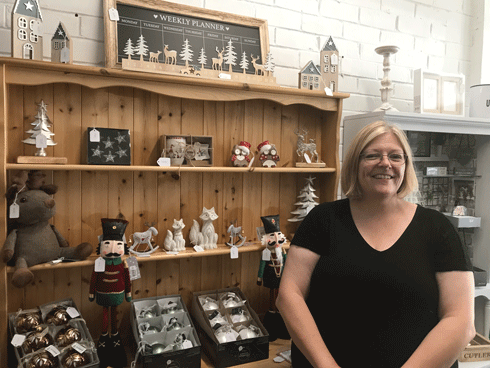 Kirton Church Fund
The October draw takes place on Sunday 31st with winning numbers printed in the December magazine.
Well done to the winners this month, especially since their numbers were drawn after numbers all belonging to people who no longer take part. Both winners have won before.
You really do need to be in it to win it as I've said many times before. We are currently down on membership with only 36 members playing 46 numbers. (9 members have 2 numbers each and one member 3 numbers.) Over the last couple of months 4 new members have join the fund and yet we still have 4 members less than this time last year. There really is plenty of room for more members and a really good chance of winning. How about joining us you could be lucky and win?
Anyone over 18 may take part. The prize fund each month is 1/4 of the money taken each month. The rest of the money goes to the Kirton Church Fund. The more people that join the higher the prize fund and the more money we raise for the up keep of our beautiful church.
You can join at any time during the year at £5 ticket per month and therefore £60 annually, £30 for 6 months and £15 for 3 months. You can of course pay the £5 monthly if you wish.
Not already a member? Then why not come and join us?
Registration forms are available from Fay, please ring or text 07598987199, or for more information about Kirton Church Fund please give Fay a ring.
August 2021 Winners
1st PRIZE - £43.12 - TICKET NUMBER: 65
2nd PRIZE - £14.38 - TICKET NUMBER: 11
Data protection. All information (name, address and phone number) of Kirton Church Fund members is held solely for the purpose of managing Kirton Church Fund and is not passed on to any other organisation or used for any other purpose.
Wyberton Wombles
of Boston Common
The Wombles continue to make a difference in our villages and the town. The dedicated, hardworking people who are cleaning our streets, paths and roads are doing a fantastic job. Since the group started in February 2021 over 3000 red bags have been filled. We continue to make our local environment look more attractive to visitors.
A group of Wombles tackled the whole length of John Adams Way in Boston over 6 separate clean ups. The amount of rubbish and soil/vegetation they removed was phenomenal. One of the clean ups alone totalled 40 red bags and 6 x 1-ton bags of soil, another 18 red bags and 3 builders bags of soil. Hopefully residents and visitors to Boston can see the difference along the main route into and out of Boston.
Pilgrim Hospital grounds are still an ongoing project. The main issue on site is the number of discarded masks and cigarette butts. Considering the hospital is a non-smoking site the amount of cigarette ends is just crazy!
The Kirton Crew continue to go out every Tuesday morning doing a fantastic job around the village. Pauline, the owner of the Rainbow Garden Centre contacted us to see if we could help clear up the site. We agreed to do this as Pauline had been very supportive of our group, allowing us to park on the premises for past clean ups in the locality of the centre. The Crew spent 3 hours weeding and generally tidying up the car park and weeding the frontage to be treated to a carvery lunch courtesy of Pauline. Happy Kirton Crew. Other areas the Kirton Crew have Wombled include Wash Road, Streetway, Low Road, Thornimans Lane, Hall Lane, Marsh Road, Bucklegate Lane, along the Sea Bank and Blackjack Road, The Crew also cleaned up the laybys on the A16 collecting 13 red bags of rubbish from the dykes and grass verges, along with the usual fly tipped stuff like grass cuttings, toys and tyres. The laybys are looking much better as the bins are being emptied 3 times a week by the Council. Some laybys now have CCTV and the one at Wyberton also has two bins as it was a particular hotspot for rubbish. It does make you wonder if some of the fly tipping next to the layby bins is being done as people now know it will be collected. This is certainly no excuse for not making a trip to the local recycling centre in Wyberton. On the other hand, if it's not being dumped in dykes, maybe that is also a good thing.
With schools having returned from their summer break, we look forward to seeing their exploits. At the time of writing, we have 14 schools on board and there are still a few more on the list to try and recruit. The Wombles are also wanting to develop the waste area close to Wyberton Primary School but are awaiting a reply from LHP.
One of the group's founders, Steve Slater, is proactively working with the Borough Council and other groups to see how we can all work together. Steve and fellow Womble Zoe met with Cllr Deborah Evans at Boston Borough Council and had a very productive meeting. Deborah has been tirelessly working to try and address the litter issues in Boston. There is to be a public meeting on Wednesday 6 October at 6.30p.m. upstairs at the White Hart, Boston. Deborah will be there to answer any questions you may have.
Steve also puts on his Great Uncle Bulgaria costume and visits local groups. His dedication to the group is second to none and he works tirelessly to improve our town and villages. The group continues to grow with numbers now at 1200. We know that not everyone is out wombling but support the group in other ways for e.g., generous donations. If everyone makes an effort to look after the area close to their houses and also business premises, it will make such a difference. We all need to continue to work together because the group can and is making a massive difference - Keep Wombling!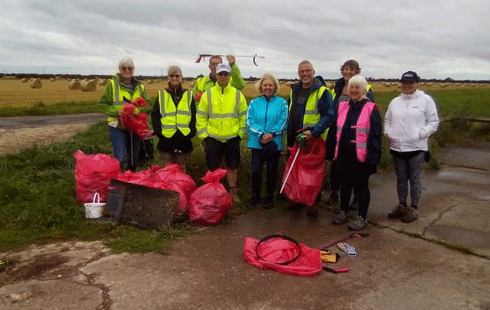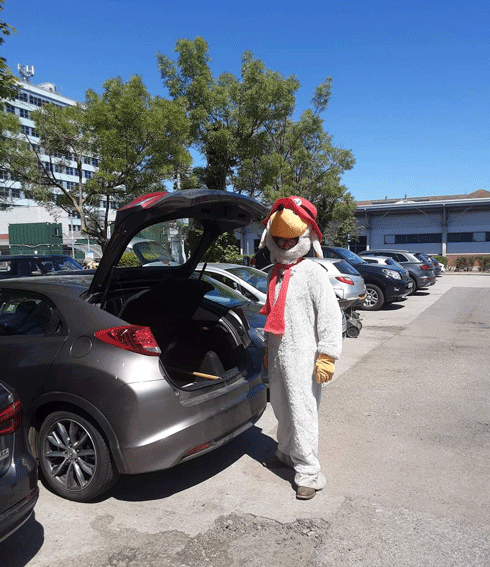 The Boston Cakery
Ayesha is a home baker based in Boston who started off baking for family and friends and due to the lack of bakers catering for the Muslim community, she decided to register with the council and got a 5* rating! She specialises in birthday and celebration cakes but does occasional wedding cakes as well. Please look for The Boston Cakery on Facebook!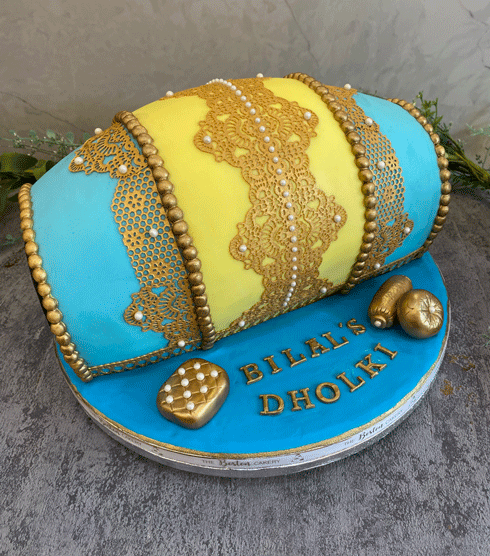 Boston Bookworms
As Mum to a toddler, I'm very aware of both the importance, and the expense, of buying quality books for your children. This inspired me to dive into a book business (ad)venture. Boston Bookworms is a local business which has been operating for the last 9 months. Unlike other book-based small businesses, Boston Bookworms offers customers the unique opportunity to buy any of the titles in-stock for just £250 each! This is despite books having RRPs of up to £20! Another beauty of Boston Bookworms is that books can be collected locally (PE21 7JU), avoiding any postage and packaging charges!
There are currently over 500 individual titles to choose from, with books ranging in age-suitability from birth up to young adult readers. As an avid reader myself, having almost 20 years' experience in primary education, and a good understanding of the stock on offer, I'm well placed to provide personalised recommendations. Customers simply get in touch via the Facebook page with the age of the child and their interests and I provide them with a recommendation of books suitable for them. Recent stock has included titles by Julia Donaldson, Michael Morpurgo and Holly Webb. Titles from the Barry Loser series, Horrible Histories and National Geographic have also been very popular. We stock a great range of fiction and non-fiction books, as well as activity, lift-the-flap and interactive books too! There really is something for every reader!
Boston Bookworms is an environmentally-conscious business – providing all orders in sustainable, recyclable materials. During market and events stalls, bags for life are provided, when requested, recycled to provide a suitable, durable transportation – some of the books are very big hard-backs!
If you'd like to know more, or book Boston Bookworms for a bookfair for your local community group, play group, nursery or school (and earn free books for your organisation!), please don't hesitate to get in touch via the Facebook page (www.facebook.com/bostonbookworms) or contact Claire on 07846 817401.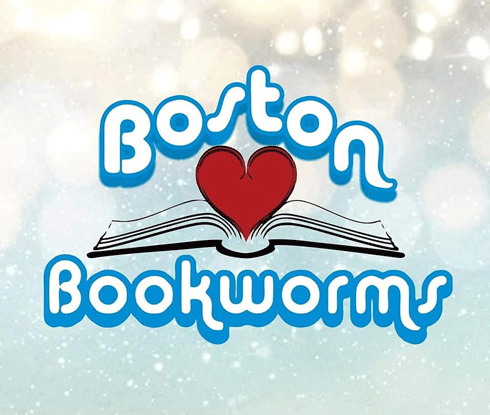 Coffee and Consultation
A Date For Your Diary:
Saturday 16th October 2021 at 11am
Kirton Parish Church invites you to a "Coffee and Consultation" event in church. This is to help us discover the best way the Church can serve the whole Kirton Community. Come and join us for coffee and biscuits and tell us what you think!
This beautiful old building has been a place of worship and a focal point in the village for hundreds of years. It only closed its doors at the insistence of the government at the beginning of the Covid pandemic. The doors re-opened at the first opportunity. They have remained open for worship twice a week ever since. Services have also been transmitted via Zoom throughout the restrictions. This will continue for as long as it is needed.
As the vaccination programme becomes more successful, and people feel more confident mixing with others, more events throughout the country are beginning to be arranged.
Your Parish Church has an important role to play in this recovery and we would like you to be part of it. Come and share your ideas of your church's role in the village.
We look forward to seeing you.
Sheila Lymer, a very recognisable face in the village was recently the recipient of the British Empire Medal. This was presented to her by the Lord Lieutenant of Lincolnshire, Mr Toby Dennis.
This award is for meritorious civil or military service worthy of recognition by the Crown.
Sheila was nominated by her sister for her work within the local Community, specifically the Methodist Church and for many years with Action for Children. Sheila has also fostered children over the years and is still in contact with many of them today. She is also a street pastor and a member of the Boston in Bloom committee.
Sheila said she was very honoured and humbled to have received this medal. Tragically, she lost her son 30 years ago and her service and friends within the community were a great help during this time.
Now, still very much involved in the Methodist church, Sheila visits local schools, presenting a fun and educational talk about the Bible called 'Open the Book' which has been very successful and very much enjoyed by all the children.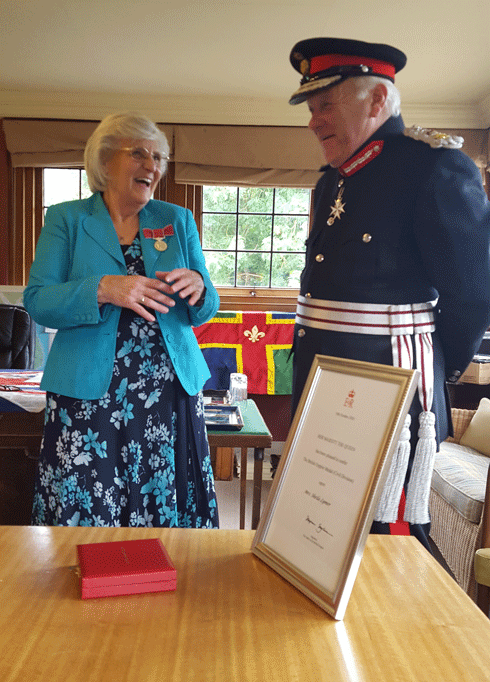 Twenty Years of the Boston Woods Trust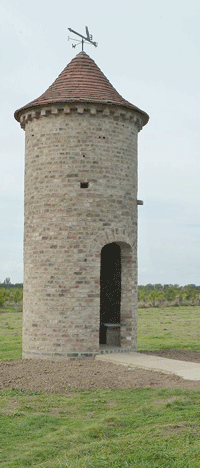 It is now two decades since the Boston Woods Trust was formed to manage the newly planted Westgate Wood, and to develop plans for more woods around Boston.
We are now excited to announce the development of a new site, located behind the houses on Willoughby Road. We have Richard Dion to thank for making it possible to create a 35 acre Nature Reserve which will have a matrix of woods, wildflower glades and meadow, plus a small lake.
Landscaping is underway and there will be an extended Boston Tree Party at the end of November when we will invite anyone to getting involved in the planting of 16,000 tree whips. If you would like to register your interest in being a part of this please email Bostonwoods.fran@gmail.com.
This will be our third site and each will have a different character.
Many residents around Kirton will be familiar with our first site, the Sir Joseph Banks Country Park, which incorporates Westgate, Jenny's and the Oak Woods as well as the wildflower meadows. This has always been popular with dog walkers but during the lockdowns many more families have come to appreciate this lovely facility on our doorstep.
The 80 acre site has about 5km of paths allowing access for all and there are numerous points of interest including the new Butterfly story telling seat, the community orchard, Owl Tower, Lincolnshire Road Victims Memorial. There is also an orienteering trail - find details on the website https://www.bostonwoods.co.uk/orienteering
The woods are open 24/7 and dogs, under control, are welcome. There is ample free parking on Old Hammond Beck Road, Five House Lane and West End Road, where you will find Jenny's Shepherds Hut offering refreshments.
Our second site was the Fenside Woods, the small but beautifully formed Grange Wood is the first wood on Fenside Road – look out for the snowdrops in spring. Further along Fenside Road is the 22 acre Beech Wood where you will find several wooden carvings to add interest to your walks although the trees and birds are the main attraction. A section of the wood is also home to our Green Burial site. This is developing into a tranquil final resting place for loved ones, either full burial or interment of ashes can be accommodated. It is possible to reserve a plot for future use, as a means of confirming your wishes to the family when the time comes.
When Dion's Wood is established we will have nearly 150 acres of woods and parkland which offer recreational space for the health and well being of visitors whilst also contributiong to the fight against climate change and providing wildlife habitats to increase biodiversity.
All this comes at a cost and we welcome regular supporters who, for from just £20pa can become a part of the project. There are also a range of sponsorship opportunities, perhaps in memory of loved ones or could you consider leaving us a legacy to continue the work in the future?
The trust is run by volunteers who give their time to maintain and expand the woods – would you have time or inclination to get involved?
There is lots of information on our website at https://www.bostonwoods.co.uk/get_involved - we would love to hear from you.
Kirton Brass Band welcomes
New Musical Director
Kirton Brass Band are delighted to welcome their new Musical Direitor, and as the prepare to perform The Last Night of The Proms at The Elizablethan Centre, Whaplode Drove, on Saturday 18th Septembler.
Andy's background is in brass and military bands and he served 22 years as a professional musician with the Royal Air Force, serving in the Central band, Regiment band and College band throughout his career, which took him all around the world. His tme with the RAF came to an end in 2016 while posted to RAF Cranwell in Liniolnshire. He is also a membler of the Salvation Army and has always been a member of the band at whatever SA corps he's bleen at.
At present he is stll principal euphonium with Salvo Brass but is able to merge the two positons successfully, retaining his playing and very much enjoying his positon as Musical Director with Kirton Brass Band along with the challenges that brings after a long and enforced period of downtime. He is also one of the instructures with the Natonal Air Cadets Wind Band that meet throughout the year and is part of a succeessful team there.
Andy said: "my main aim as the Kirton Brass Band MD is to always push the band to bigger and better things, whilst making sure it's always a positive and enjoyable experience for all those iniolied, and of course our dedicated followers."
Kirton Brass Band Chairman, David Reddin said: " it's a great pleasure to welcome Andy in this, our 151st year. His leadership is possibly our third 'shot in the arm' this year."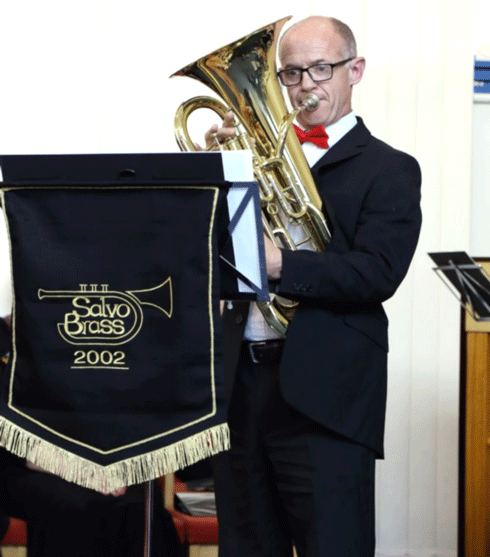 A Thank you
Thanks to everyone that attended and contributed to the Macmillan Coffee Morning. We raised just over £1,100. A fantastic effort and wonderful support. Thank you also to Ian at Kirton Leisure for donating the use of premises, tea and coffee.

Kirton Kids Club
Yay! We are back again. The summer seems to have flown by and now we have started a new school year and term and looking forward to what this time of year brings for the kids club and children.
At the moment we are still able to go outside most sessions – something the children simply love to do.
They enjoy using scooters, skateboards, sports equipment and toys plus the climbing wall, tower and slide with a big outside space of astro turf and natural grass.
We have eased our Covid strategies a little but we still sanitise everything each session and encourage face masks to be worn by those picking children up or visiting the setting.
It doesn't hurt to be careful, as we do not want to see this awful virus back.
The breakfast club starts at 7.30am to school and the after school club finishes at 5.45pm. Breakfast is provided in the price in the morning as is high tea in the afternoon session – most of our food is supplied by Kirton Co-op and we very grateful to them. We still have a few places left if you wish to sample the Kids Club.
Children not only enjoy playing and using all the equipment and toys but they socialise with other children and friends – something that is so important after all the lock downs of the past year or so.
If you are interested please phone 07583 762072 – breakfast club is £4.00 per child per session and after school is £6.00 per child per session.