September 2013
The Editors Letter
Greetings Kirton. What a splendid Summer we're experiencing. And, with the sunshine, come some positives for the Village.
You will note, from the Parish Council minutes that things are moving forward to a possible chance that if everything goes well, and various committees can be persuaded that the kids (sorry, youths) of this area DO matter; SHOULD have a voice and DO deserve to be taken notice of - especially when they do their very best to play' the game' - that the chance actually exists that the Skatepark may be possible. Everything crossed. Things may have moved on further but for an, hopefully, temporary 'blip' in the health of the Playground Committee's Chairman. We wish you a speedy recovery George.
The folks on the PC are doing a fine job. Your new Puffin crossing on its own should be evidence of that. But the kids are the future. They also deserve the service, and the attention. Who else are we doing all this for?
Now then, there's a couple of excellent events going on this month at the Leisure Centre in Kirton. The main organisers have good reason the be thankful to the Queen's Medical Centre in Notts for their work. It's to say 'thanks' in the best way possible by raising hard cash and I hope you'll be there in numbers to give your support.
And talking of the youth there have been some excellent GCSE results at Kirton Middlecott School.
Here's some extracts from a recent press release from the Head, Julia Garwood:-
Many students achieved exemplary results, exceeding both school and personal targets. The Headteacher commented that 'the on-going improvements in the school has allowed this year's results to equal last year's performance'. The percentage of students achieving 5 or more passes at grade C or better including English and Mathematics was 38%. All credit to the students for their endeavours.
All year 11 students have secured their preferred pathway post 16, whether onto A levels and vocational courses in the various sixth forms and colleges, or onto further training, employment or an apprenticeship. What a great accolade for the qualities of Middlecott School students!
Julia was keen to thank her staff and the students for their hard work throughout the year. She stressed that these results were not achieved through school lessons alone, and thanked staff for their willingness to meet students after school and during the holidays.
Ms Garwood commented that her vision of 'Every Child, Every Chance, Every Day, embodies a strong desire for success, achievement and going the extra mile, which makes all the difference'.
The Village should be very proud!
Sam
Local resident support
the Butterfly Hospice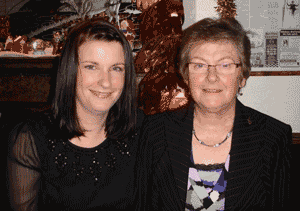 Following the loss of two close relatives to cancer and her own recovery from serious illness Kirton resident Marie Dove decided it was time to volunteer for a local charity to help raise funds for a cause that would benefit people in her own area.
Marie has now been volunteering with the Butterfly Hospice charity for 12 years. "I knew that local people didn't have a choice to access palliative in-patient care close to their home and I wanted to help to build the Butterfly Hospice in Boston and fill that gap. I remember selling bricks in Johnsons Garden Centre with my daughter Kirsty Taylor who also lives in Kirton. I've done town centre collections, raffles, tombolas, represented the charity at Fairs including the Revesby Show and over the years rattled collecting cans at many locations."
Marie continues to enjoy volunteering both as a member of the local fundraising committee and time spent each week in the Butterfly Hospice shop in the Market Place or the new Furniture and Electrical store in Boston.
Marie says "The sorting of donated goods now takes place at the rear of the new Furniture and Electrical store in Hamilton Way, Boston and I help there with sorting the donated bric a brac. As I've always had an interest in antiques and pottery I find it really interesting and get to see some fabulous furniture, old and new".
Marie's daughter Kirsty has never been far away from volunteering with her Mum and bravely took a gigantic leap out of an aeroplane at 15000 ft to raise £700 for the Butterfly Hospice.
Both have seen the Butterfly Hospice being built and developed and continue to offer their valuable support for local hospice beds.
"We are really looking forward to the time when we get the funding to accept in- patients to the hospice, but understand that we have to wait until the new GP Commissioning Group has found their feet and can work with us."
Marie wanted to end by saying "I really enjoy volunteering as it gives me the opportunity to meet and mix with people while at the same time feel that I am doing something worthwhile for my community".
If you would like to join Marie as a volunteer at the Butterfly Hospice please mail: enquiries@butterfyhospice.com or telephone the Head of Volunteering Davina Hellon on 01205 311222.
Can You Entertain Us?
I'm Suzanne Lambley, activities co-ordinator at Ralphlands carehome on Ralph's Lane, Wyberton.
We have a happy band of long and short term residents but they're hungry for entertainment.
Is there anyone out there with musical or other skills they would be willing to share with my residents, on a voluntary basis, as part of an activity programme.
I'm looking for anyone who can share a talent or activity of interest. Flower Arranging; Cake Decorating; Musical or Vocal performances; Show & Tell; Photo exhibitions; Slide shows or anything of the sort.
I'm sure you get the idea.
I need help and inspiration to entertain and occupy - for an hour or so a day - the occupants of our care home and dementia unit.
If you can volunteer your services please, contact me, Suzanne, on 01205 722332 or e-mail: suzannelambley@gmail.com
The Kirton Church Fund
There have been some very lucky people these last two months. Number 29 has been lucky enough to win 3 times now and number 15 twice over the last year! (The numbers are drawn independently and witnessed by members of the congregation after the Sunday morning service.) Number 49 only just joined this month so was lucky at their first draw!
You too could join the Kirton Church Fund (KCF) monthly draw and win! Anyone over 18 may take part. Registration forms are available at Kirton Library, Nat West bank in the village or from Kirton vicarage.
The first number drawn for July belonged to someone who no longer takes part so another number was drawn for the first prize so please continue to take part and not miss your chance of winning.
The prize fund each month is 1/4 of the money taken each month. The rest of the money goes to the Kirton Church Fund.
The more people that join the higher the prize fund and the more money we raise for the church. There is plenty of room for more members (and a very good chance of winning).
The August draw takes place on Sunday 25th and the winning numbers will be printed in the October magazine.

The September draw takes place on Sunday 22nd and the winning numbers will be printed in the November magazine.

For more information about Kirton Church Fund please ring Fay on 01205 723529.
June 2013 Winners
July 2013 Winners
What is CallConnect?
CallConnect is a unique bus service whose timetable is not fixed but responds to passenger requests. This means its routes are different each day depending on the bookings made by passengers. Journey requests can be made by telephone, online or by SMS text message. The service is designed to improve transport opportunities in rural communities and some market towns where there is an infrequent conventional bus services.
Who can use CallConnect?
Everyone! All are welcome to use the service regardless of age or status. You can use the service as frequently as required for anything from shopping or travelling to work or school to a social event or medical appointment. Even if you are on holiday in Lincolnshire and need a bus, contact our booking office and find out how we can help you.
How do I book a journey?
You can book a CallConnect journey by calling our booking team on 0845 234 3344. When requesting a bus journey, have your membership number and journey details ready. You can also submit your travel requests online or via SMS text messages.
You can make a booking up to seven days in advance. You can also request same-day journeys but please give a minimum of one hour's notice. All bookings are subject to availability.
Fares
The amount you pay to travel depends on your journey. Each service area is divided into zones – the further you travel, the more you pay.
Booking office staff can tell you the cost of your journey so that you can have the correct fare ready. Children aged under 5 travel free with an accompanying adult.
If you hold a valid concessionary bus pass due to age or disability, you can use it on CallConnect buses. Passes issued outside Lincolnshire are accepted during off-peak travel (after 9.30am).
Opening/Operating Times
CallConnect operates 7am-7pm, Monday-Friday, and 8am-6pm on Saturdays. Details of any local variations are available from the booking office.
The booking office is open from 8.30am-7pm, Monday-Friday; 8.30am-5pm on Saturday; and closed Sundays and Bank Holidays.
Need a little help?
Our vehicles are fitted with low-floor steps and tail-lifts to ensure they are as easy as possible for everyone to use. For wheelchair passengers, CallConnect can accommodate one fixed wheelchair per bus. Passengers wishing to travel in their wheelchair must inform us of the make and model to ensure it meets our safety standard of being impact-tested. Travel in a wheelchair is subject to availability and approval.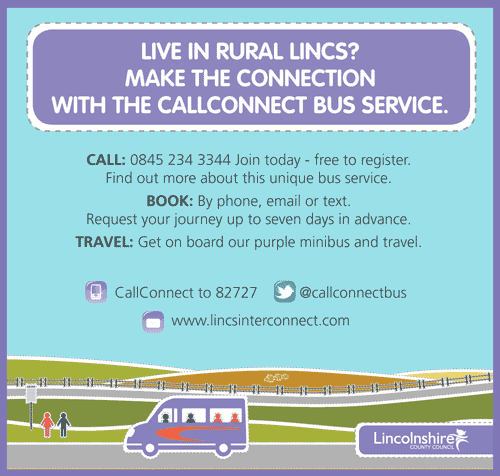 Older Than Dirt Quiz:
Count all the ones that you remember, not the ones you were told about.
Ratings at the bottom.

1. Sweet cigarettes
2. Coffee shops with juke boxes
3. Home milk delivery in glass bottles
4. Party lines on the telephone
5. Newsreels before the movie
6. TV test patterns that came on at night after the last show and were there until TV shows started again in the morning. (There were only 2 channels [if you were fortunate])
7. Peashooters
8. 33 rpm records
9. 45 RPM records
10. Hi-fi's
11. Metal ice trays with levers
12. Blue flashbulb
13. Cork popguns
14. Wash tub wringers
15: Home delivered bread
If you remembered 0-3 = You're still young.
If you remembered 3-6 = You are getting older.
If you remembered 7-10 = Don't tell your age.
If you remembered 11-14 = You're positively ancient!
Letters to the Editor
Thank-you's
Dear Sam
Just wanted to let you know how much everyone raised at our event on 12th May. We have collected funds of £3398.19 for Macmillan Cancer Support and would appreciate if you could find a space to thank everyone who donated towards the event in your magazine.
Thanks for your help with this. Kind regards
Julie Nicol
Kirton Primary School would like to thank everyone who attended their recent summer gala in June.
The weather was beautiful and the Gala was held outside. We mananged to raise approximately £1,500 for the school funds. We hope everyone had a good time and enjoyed the different stalls/games this year.
We would like to thank the local businesses for their kind donations towards the Gala including: The Co-op, Jessops, The Black Bull, Sylvia's Tanning Salon, Fossitt and Thorne, The Flower Shop, Beesons Butchers and Jane Rushes Hair & Beauty. Your support is much appreciated by both the staff and children of Kirton Primary School.
Kirton Primary School PTA
Kirton Kids Club
By the time you read this the new school year/term will have started and children will be settling in to their new classes and even their new schools. It is an exciting time for children and maybe an apprehensive time for their adults.
Kirton Kids Club is here to try and ease any apprehension parents and carers might have about the childcare needs of their children in Kirton.
We have worked closely with the Primary School for almost fifteen years now and enable you to extend your time either side of the school day.
Maybe you are working and need that extra time or studying or even just in need of some extra time for an appointment and want to know your children are safe, happy and well looked after.
Kirton Kids Club opens its doors for breakfast at 7.30am and we work after school until 5.45pm.
Children are escorted to and from school by club staff to Kirton Youth Centre and enjoy a multitude of games, activities, arts and crafts plus sports and outside fun.
The purpose built building is bright and modern – ideal for children to have fun inside and out.
Key Stage 1 children are picked up and taken to their classrooms by club staff and older children meet at the designated registration point in school each day.
Kirton Kids Club is a registered charity and we keep our prices low to enable more parents/carers the chance to use our facility.
We are Ofsted registered enabling you to claim your Tax Credits – again a help to fund childcare.
If you would like your child/children to sample a free 'taster session' or would like a look around the facility please feel free to drop in any time during club hours.
Alternatively – phone 07583 762072 or find us at www.kirtonkidsclub.co.uk or follow the link via the school web site.
Don't feel worried or anxious about childcare needs for your children – come and let us take care of them and make your 'little ones– happy ones' at Kirton Kids Club.
Look us up on the net www.kirtonkidsclub.co.uk and see where we are and what we do via pictures. We look forward to seeing you!
Sutterton Surgery Society 200 Club
Be in it, to WIN IT - Win big prizes and support your local Surgery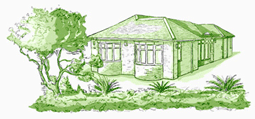 We are sorry to report that the 200 Club is to stop running with the last draw to take place at the end of August, the decision has been taken by the Surgerys PPG committee due to unforeseen circumstances beyond their control.
May we take this opportunity to thank all of our members for their fantastic support over the last two years of the draw, also a very big thank you from Diane and Bob who ran the 200 Club collecting subscriptions and meeting some really nice people during that time.
Any subscriptions already paid into the third year will be refunded at the Surgery in due course.
June 2013 Winners
July 2013 Winners
Volunteers Urgently Needed
at Kirton Library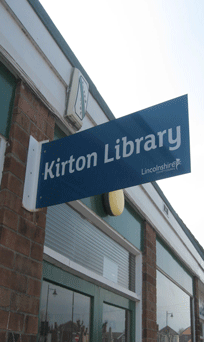 You may well have heard in the press that the County Council is reducing the money spent on Libraries in the County by just under two million pounds. Kirton Library is currently one of the libraries targeted to close next year, unless we do something about it.
The Parish Council is trying to find the level of support in keeping the library open. The only way that the library is going to stay, and not be replaced by a mobile one, is to get volunteers to run it. Professional support will be given by the County Council but the day to day running of the library will be staffed by volunteers.
Please pledge your support and the number of hours per month/week you would be able to volunteer in the library by contacting Mrs Belinda Buttery (Parish Clerk) on 01205 460618 or belindabuttery@hotmail.com If we cannot find enough volunteers then we will lose this most vital service in our village.

The Royal British Legion
Women's Section - Kirton Branch
Recently, there have been some changes in our branch, among them I have taken over as secretary. We meet every month in the Upsall Room at the Town Hall at 1:30pm on the second Wednesday of each month. We have many interesting guest speakers who entertain us with their knowledge and experiences on a range of subjects.
Our doors are open to any ladies; if you wish to visit us you will be made very welcome. Our aim is to raise funds for ex service personnel and their families - no matter what age.
We, as a branch, take this opportunity to thank Mrs. Joyce Williams for her twelve years of service as our former secretary.
Free Cats
Cats free to good home due to change in circumstances. Both boys will need to be rehomed together as brothers and have never been seperated.
They have been wormed, flead. And neutered. They are litter trained and do not scratch furniture. They are 3 years of age and indoor cats, I believe if rehomed in a quiet location and with plenty of patience they can be let outside.
These boys do require a specific diet of Royal Canin Urinary Tract food due to previous illness. This can be purchased from any vets.
They love cuddles and will sit on your lap for hours.
For more information please call 07825300749 after 5:30pm weekdays or anytime at the weekend.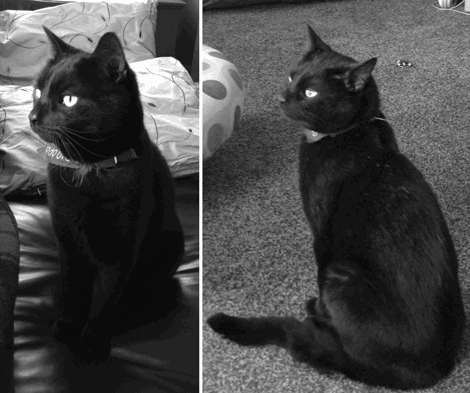 News from Kirton Parish Church
Good news! The repairs to the church roof are finally complete. Members of the church are looking forward to the removal of all the scaffolding, from both inside and outside of the church building, and the return of all areas of the church to normal use. While the repair work has been in progress Fr Gary Morgan and his team have been busy planning many new initiatives for the benefit of church members and the local community. It is hoped to begin putting these into practice in the church during the coming months.
For many years members of Kirton Parish Church and Kirton Mothers' Union, have supported the important local charity 'Boston Women's Aid' (Boston Women's Refuge). 'Boston Women's Aid' offers safe, emergency, temporary accommodation and support to any woman, with or without children, who is experiencing domestic abuse. Items of tinned and dried food, and toiletries, such as soap, shampoo and toothpaste, have been donated to this charity on a regular basis. More recently, the congregation of Kirton Parish Church has also begun to support another charity - the 'Boston Food Bank'. By adding an extra item or two to their weekly shop, church members have been donating tinned and dry food to the local food bank as well as to the 'Boston Women's Aid' charity.
Today many people across the UK struggle to feed themselves and their families. In 2012-13 food banks fed 346,992 people nationwide. Of those helped, 126,889 were children. Rising costs of food and fuel combined with static income, high unemployment and changes to benefits are causing more and more people to go to food banks for help.
The Trussell Trust is a charity which runs 360 food banks across the UK. Food banks provide a minimum of three days emergency food to people experiencing crisis in the UK. Each food bank relies on support from local communities, where schools, churches, businesses and organisations, as well as individuals, donate non-perishable, in-date food to a food bank. Care professionals such as doctors, health visitors, social workers, Citizen Advice Bureau workers and police identify people in crisis and issue them with a food bank voucher. These vouchers are then taken to a food bank centre to be redeemed for three days emergency food. A recent study by Church Action Poverty and Oxfam said more than 500,000 people in the UK may rely on food banks.
If you would like to join with Kirton Parish Church in helping these two local charities, donations of tinned or dried food items can be brought into church on any Thursday morning 9am – 10.30am or on any Sunday morning 10am – 12.30pm.
A new initiative in the church, supporting a very worthwhile cause, is the introduction of Fairtrade goods. It is hoped to make Kirton Parish Church a local Fairtrade Centre offering a wide range of Fairtrade goods, such as tea, coffee, sugar, biscuits and chocolate. The Fairtrade ginger biscuits have certainly proved particularly popular with church members! Fairtrade goods can be purchased in church every Sunday 11.30am – 12.30pm. Contact Carol Lidgett 01205 724507 for further information regarding Fairtrade goods in Kirton Parish Church.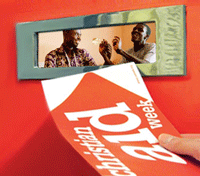 Christian Aid Week
The total collected from a Coffee Morning, envelopes at the Methodist Church and tins at the Co-op was £253.40

A huge 'Thank you' to everyone who donated and the volunteers who gave their time.

Land required for Allotments
Kirton Parish Council has been asked to provide allotments for the village, however, they have been so far, unsuccessful in their attempts to obtain any land for this use.

Do you or know of anyone who has approximately 1 acre of land that could be purchased/leased for allotment use?

Please contact Belinda Buttery 01205 460618 or: belindabuttery@hotmail.com with any information.
Extracts from minutes of Kirton Parish Council Meeting - June 2013
Public Forum
7 members of the public attended. 3 youths gave a presentation to show that they felt that a skatepark should be built/made for the park.
Mr George Davies (Chair of the Playing Field Committee) has taken a questionnaire to the schools in the village and the results will be available at the end of the month to show what the children of the village want in the park.
Mr Sam Chapman (Editor of the Kirton News and new Chair of the Town Hall Management Committee) said that he will put articles in the Kirton News if requested.
Chairman's Comments
The Chairman welcomed all to the meeting. He thanked Cllr Foster for putting out the window boxes and hanging baskets in the village. The Chairman also reported that Cllr Bourne has resigned from the Council as he is unable to attend/take part in actions due to work commitments.
Police Matters
The Police were unable to attend but PC Appleby gave the following report by email to the Clerk:
1 x theft of caravan – on-going
1 x noise nuisance of a vehicle – on-going
1 x violence at residence – one arrest, one being processed
1 x window smashed – undetected
1 x theft of catalytic convertor – on-going
1 x vehicle windscreen smashed – undetected
A summer anti-burglary initiative will see foot patrols around the village at random locations to check and advise on open windows and unsecure parts of the property.
Due to not always being able to have a PCSO attend the meeting, PC Appleby informs in his email that he will automatically send an email to the Clerk just in case no one can attend the meeting.
Members reported mobility scooters riding on the wrong side of the road in the roadway, plus a moped rider who is taking passengers when they only have L plates. Clerk to report to Police.
There have been no further sightings of parking enforcement officers in the village. Cllr Brookes will push to get regular visits.
Viewpoints on questions from members of the public
It was resolved that the next meeting of the Playing Field Committee will be held on the 25th June and the youths and their parents were invited to attend. The committee is better placed to deal with the day to day running and requests for the park.
Report from the minutes of the previous meeting
Brown Sign update – this has been put on hold, this is due to the lack of information point in the village. Once we have the information board then we will be able to get the brown sign.
Cllr Smith/Turner agreed to compile between them the information for the information board. Clerk to research prices for the noticeboards.
Large pothole at junction of Willington Road/Bungley Lane reported to LCC ref: 1194490
Road Safety Partnership has confirmed that they will carry out a traffic survey on Donington Road through Kirton End after the request for speed reduction through the village.
The Clerk has been unsuccessful in all attempts to find land for allotments so far. Clerk to put advertisement in the Kirton News.
Correspondence received which the Council are invited to resolve on
Request for donation from Christ Church Kirton Holme. It was resolved to make a donation of £200
Citizens Advice Bureau – request for donation. It was resolved not to make a donation as the Parish Council generally gives only to local charities.
Update from Highways
Sentence Crescent – micro patching will be carried out to make the road safe from potholes, then in November the resurfacing will be done.
Station Road – say they have filled in a really large pothole, but site revisited – as a result
week commencing 3rd June will fill in 2 more
Highways – re proposed Puffin Crossing on High Street – asking for any comments to proposal by 27th June 2013
Boston Borough Council – Kirton CCTV Cameras – Kirton currently only village to benefit from fully monitored CCTV service, however, Boston are upgrading to a wireless system. The CCTV cameras in Kirton will only continue if the Parish Council will take over the line rental charges, electricity supply charges and a contribution towards maintenance of the cameras themselves. (Likely to be £2190 per annum contribution) If the Parish Council takes agrees to this contribution then new cameras will be installed) Comments requested by 12th July.
It was resolved to write to the shop keepers of the village and ask for contributions. It was resolved that it would be a bad idea to cease having the CCTV cameras in the village.
It was proposed by Cllr Lee and agreed unanimously to make a donation to the Beavers this year of £100.
It was proposed by Cllr Ransome and agreed unanimously to make a donation of £150 to the Four Villages Day Care Management Committee
Lincolnshire County Council – Library Consultation.
The County Council has decided to make a 2 million pound cut in its spending on Libraries. This means that the mobile library in Kirton Holme will cease from 2014 and that the Library in Kirton will be closed. The closure will happen unless volunteers can be found to carry out the day to day running of the library but professional support will be available from LCC staff. Consultation begins 3rd July.
It was resolved that the Clerk should put an advert in the Kirton News and that Cllr Lee will visit the library and speak to staff. The Clerk will also inform the schools.
Matters for the attention of Lincolnshire County Council
Cllr Austin will speak to Highways in order to restart the council's attempts to get the footpath from the existing path opposite the Golf Club in Kirton Holme down to Kirton End reinstated.
She also agreed to speak the resident in Kirton Holme who is putting spikes in the grass verge outside his house to stop vehicles driving on it.
Cemetery
At a recent meeting of the cemetery committee, it was resolved to ask the grass contractor to add strimming around the graves in the older section of the new cemetery and also strimming along the fence line at the Town Hall to the contract of works. A figure was agreed and this strimming will be done at alternate cuts of the grass.
The cemetery manager informed the committee that the number of momentos being placed on graves was sometimes causing extra work for the contractor. The committee agreed that the momentos should be restricted to the top part of the grave, by the headstone and a sign should be placed on the gates to highlight this to visitors of the cemetery.
Recreation Project
The gates have now been rehung at the Park.
Inspection Rota
Cllr Fitzgerald will get the book from Cllr Brotherton
Kirton in Bloom 2013
All were reminded to ensure that they have visited their areas and the results into Cllr Turner by the next meeting.
Carol Concert & Xmas fayre
Some ideas have been received for the Fayre this year. It was decided that the fayre should be held in the Town Hall to help attract more visitors and to keep those visitors for longer. Cllr Fitzgerald will arrange to book the Hall.
WWI Centenary Commemorations
Ideas for ways to mark the occasion.
The Registers
Baptisms - We welcome into God's family:
Jason Owen Ruck
Sophia Holland
Lotte Grace Catherine Ruck
Weddings - We ask God's blessing on:
James Richard Needham & Anna Louise Rivett
Funerals - We commend to God's keeping:
Jean Morris - aged 71 years
Peter George Hunt - aged 72 years
Samuel Holmes - aged 94 years