September 2019
Hello everyone and welcome to our September issue! I have just returned from a 2 week holiday to visit friends in the States and I feel so lucky to have been able to have made some wonderful memories with my family. I am however, very tempted to put my cardigan on now as when that sun goes in…………...brrrrr!!! It's such a different way of life over there. For one thing, they have a guaranteed Summer, from the end of May to the end of September (on average) and I had to remind myself that we were on holiday and not living our everyday lives as under that heat, I would definitely struggle! Life is definitely exciting over there and as much as that is a novelty for a short amount of time, deep down I am always happy to return to the slower pace of Lincolnshire life!
On a sad note (and as much as we don't want to let them go), we must bid a fond adieu to Father Paul and Maggie Blanch. Father Paul came to St Peter & St Paul's in late 2017 and in just two years has made such an impression on the village, attending so many events and supporting countless groups and causes. On a personal note, he was a great comfort to my family during the first few weeks after the sudden loss of my Dad and my colleague Andrew here at Kirton News found great comfort in his words after the sudden loss of a close friend. Nothing was too much trouble, especially when letting us use the church to sort the magazines and to always have it available as our 'hub' for the distributors. We wish them all the very best in their new post. Your new Parish is certainly very lucky to have you!
So, as we hurtle towards Autumn I'm now looking at my fruit trees at the bottom of the garden and promising myself that I will pick things on time this year and not leave it until most of it is past it's best. I always have so many ideas and plans for baking and making the most out of this free bounty but as usual, time is my enemy! I would love to hear from you if you have any tried and tested recipes, especially using apples, pears or plums! I will happily feature any in our October issue.
We have also filled our distributor vacancies as a couple of long-standing helpers have now retired from their rounds. I would like to wholeheartedly thank our distributors both new and old as without their help, the magazine would not be able to continue.
Our 'Meet The Locals' feature carries on and in this issue we will be chatting to Jo Kaberry who runs At Your Fingertips, a nail and beauty business from her home in the village. If anyone else is interested in getting involved, please contact me.
There are a few events taking place in September (see our events page) including a new coffee morning starting up at the Methodist church so please do support these and take a friend or two along with you!
If you are able to, please join the Kirton Facebook Community page (this also covers Frampton and Wyberton). All local events and news along with for sale items are posted regularly. On Saturdays we allow local businesses to post also.
I realise I'm constantly banging on about this but if you have any thoughts or useful ideas, from how we can improve the magazine, website or the community Facebook page to any suggestions for how we can donate funds locally, PLEASE get in touch. We are good, but we're not mind readers (our contact details are always listed on the inside front cover).
See you all in October!
Rachael
Meet The Locals
This issue, we're talking to Jo Kaberry, owner of At Your Fingertips, a beauty business she runs from her home
in the village.

1) When did you start your business?
I started my business in July 2015.
2) What training had you completed beforehand?
I completed 2 years worth of training as a massage therapist and nail technician, to start my business. I then trained to become a beauty therapist and recently I've qualified as an eyelash technician.
3) What have been the ups and downs of having your own business?
The positives of having my own business is being my own boss and having the ability to set my hours around being a full time mum to 3 children. Also, making my clients smile when they see their new set of nails, relieving their aches and pains and also being an agony aunt, makes me happy. When I think about it there aren't really any downs, my job affords me the ability to be as busy as I want to be.
4) What's the most popular treatment you offer?
By far, nails are my most popular treatment. I love doing them.
5) Any plans to expand your business in the future?
I've recently had my garage converted to give me a home salon, which is fantastic. I'm always looking to do more courses and offer more treatments.
6.) How can people contact you to book an appointment?
Contact me on Facebook or my mobile. Facebook: @atyourfingertips2015 Mobile: 07849 125695.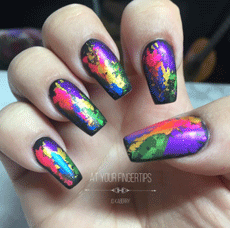 Kirton Church Fund
Well done to all our winners but especially to number 82 who joined us in June. Looking back to last year number 32 won last June as well – it must be a lucky time of the year for them.
You may have noticed that the prize fund has gone up again since the May draw, that is because we have three new numbers taking part. Welcome aboard and good luck to them.
The prize fund each month is 1/4 of the money taken each month. (That is why the prize money can vary.) The rest of the money goes to the Kirton Church Fund. The more people that join the higher the prize fund and the more money we raise for the church. There is plenty of room for more members and a very good chance of winning in the Kirton Church Fund monthly draw.
Not already a member? Then why don't you come and join us? You too could win! Anyone over 18 may take part. You can join at any time during the year and you can do it monthly if you wish at only £5 per month. (£50 if joining for the whole year and £28 for 6 months.)
Registration forms are available at the back of church, from Kirton Library, Paula's Gifts at the bottom of Station Road or from Fay, please ring 01205 723529, or for more information about Kirton Church Fund please give Fay a ring.
The August winning numbers will be printed in the October magazine.
The September draw takes place on Sunday 23th and the winning numbers will be printed in the November magazine.
Data protection. All information (name, address and phone number) of Kirton Church Fund members is held solely for the purpose of managing Kirton Church Fund and is not passed on to any other organisation or used for any other purpose.
June 2019 Winners
1st PRIZE - £41.87 - TICKET NUMBER: 42
2nd PRIZE - £13.95 - TICKET NUMBER: 32
July 2019 Winners
1st PRIZE - £41.87 - TICKET NUMBER: 77
2nd PRIZE - £13.95 - TICKET NUMBER: 82
Lincolnshire's Huge Heritage Festival Returns for its 25th Anniversary
Hundreds of volunteers across the county are hard at work preparing for Lincolnshire's biggest festival of history and local culture. Lincolnshire Heritage Open Days returns for a massive ten day festival with over 190 exciting events, and all completely free of charge. The festival will run from 13th-22nd September with a theme of 'Lincolnshire Learning, Wisdom and Folklore'. It aims to celebrate learning in its widest possible sense, from skills sharing to folklore, and academic heritage to military training.
Tours of historic buildings that are rarely open to the public are already filling up fast, so head to the Heritage Lincolnshire website to plan your days out. https://www.heritagelincolnshire.org/heritage-open-days Free festival brochures are also available from local libraries and tourist information centres.
Hannah Thompson, Business Manager of the charity Heritage Lincolnshire, said:
"Heritage Lincolnshire are proud to steer this county wide festival that enables so many different people to come along and explore some of our beautiful heritage. It keeps growing year on year and we look forward to welcoming thousands of new and old visitors to 2019's festival to over 190 events."
Charlotte Davey, who co-ordinates the festival with volunteer Ray Knight, both also from Heritage Lincolnshire, said: "This is such a wonderful opportunity for members of the public to engage with their local heritage, experiencing and learning from the fantastic events on offer. It's an affordable way to spend time with family and friends, and discover something new! Because the events are free I would encourage visitors to plan their weekends early, as those with limited places are already starting to book up."
In central Lincolnshire, there are a series of wonderful events from walks to museums, and churches to exhibitions. In North Hykeham you can visit the Lincolnshire Road Transport Museum, with a free classic bus service from Lincoln City Centre. If you'd prefer to get out and walk, then there are several walking events, including a 3 mile guided walk to discover the History of Hartsholme Country Park.
Lincoln is a hive of activity where visitors can enjoy some amazing behind-the scenes events, including a tour of the University of Lincoln's Conservation Department. Lincoln Christ's Hospital School will regale you with tales of legendary teachers, learners, alumni and alumnae, this year focussing on 1939-1945 records for the first time.
In Grantham you can experience a Latin lesson and discover the Old King's School school where Isaac Newton and Lord Burghley were taught. Top it off with a visit to ChristChurch where Victorian history will be bought to life.
Barton-upon-Humber is hosting more events this year than ever before, and visitors can truly experience the towns rich history, nature and folklore as they explore the multitude of experiences on offer.
The darker side of Stamford will be uncovered with an adults-only evening talk by respected local historian Chris Hunt on some very mature themes.
For visitors looking to embrace history in a new way, then try something new at some of the more unusual events. Don't just read the history but role-play it too as you learn how to play Dungeons and Dragons at Temple Bruer. Alternatively you can discover the art of Storytelling as you take a walk around Harlaxton with a narrative twist. In Spalding you can learn about the skills and heritage involved in Stained Glass work, a heritage craft which has evolved over hundreds of years.
The festival is a great time to try something new or take the family on a budget friendly day out. Over sixty events have family-friendly activities and four of the National Trust's sites in the county are also taking part, including Tattershall Castle, Belton House, Grantham House and Woolsthorpe Manor with their amazing science centre.
Heritage Lincolnshire would also like to take this opportunity to thank the local authorities of Greater Lincolnshire who have contributed to funding the festival brochure, and the 600+ volunteers and staff who organise events across the county.
Letters to the Editor
Hi Rachael
We held the Fosdyke Tractor Run & Charity Event on 12th May 2019 and now have all the money collected in and would like to let everyone know how much was raised on the day. This year the event raised a fantastic £4311.86 for local Macmillan Cancer Support.
Thankyou to everyone who supported the event and for all the generous donations.
Russell Nicol
Kirton Kids Club
It is always such a busy time of year for the Kids Club. We spend most of the time outside now and the children have a new 'balance beam' to use at the centre as well.
This is only four or five inches off the floor but the fun they have had already is amazing and the games they have make up – a joy to watch.
The children learn new skills through their play and even when they don't realise they are learning – they are.
This time of year is always touched with a little sadness too when children we have worked with from reception reach their year six and move on to secondary schools.
We would like to wish all our leavers 'good luck and happiness' in all that they might do in the future.
The Kids Club will have spaces in September at both breakfast and after school sessions. If you wish to book your child / children into any of these please ring and have a chat, 07583 762072.
Places always fill really fast so book as soon as you can please. To all our parents/carers and children alike – have a happy summer break and be safe.
Local Music Festival Raises funds
for Lincs Ark
Party in the Ark a weekend long event of Live Music, Food, Drink and Family Fun took place on Friday 2nd August - Sunday 4th August 2019 at Abi's Hotel for Cats to raise funds for animal welfare charity Lincs Ark. The event featured its biggest line up and audience to date with live music, beer from 8 Sail Brewery. Food from Snak Shak & Candylicious Sweets and Treats, and family fun including face painting, sponge stocks and a bouncy castle.
This years line up included various bands both local and from further afield such as London, these included Audio Tap, The Amazing Armadillos, Geoff Garbow Band, Redboot, Last Chance, Strange Brains Acoustic, Naturally Sourced, The Rhythm Travellers, Songs of the Siren, Raging Calm, Danomatic, Full Throttle and MC Energy. This years event raised well over £2000 for Lincs Ark animal welfare through entry donations, camping fees and a raffle supported by many local businesses.
Over the 3 day's the event saw over 500 guests turned up to this years event reporting on how they enjoyed "the vibe and atmosphere" along with providing positive feedback and quoting how they look forward to attending in the future. One attendee called Mark said "It's been wonderful, the crew where really pleasant and the music was great" When asked what he would say to someone who has not been before said "Come and try it because it's such a friendly vibe, It's a really happy and nice place to be, the bands are great" Another guest commented "the event gets bigger and bigger every year"
Quote from Jo Roberts - Party in the Ark Organiser
We are very proud that Party in the Ark continues to grow in reputation and attendance every year and each year the amount we raise for Lincs Ark goes up significantly which is fantastic! Although hard work to make it happen, it has become a labour of love for us and all the volunteers and bands, all of whom have our huge gratitude for all that they do to help us and make it work
Best of all Local people seem to love coming and look forward to it which makes us so happy. Here's to Party in the Ark 2020
Quote from Rachel Everritt - Lincs Ark
Another successful party in the ark means another wonderful donation for our small local charity. Lincs Ark are delighted that Jo and Ray are so willing to not only do all this amazing hard work and turn their land into a live music event but that this is all done to raise much needed funds for animals and that it ours who benefit.
Our thanks extend beyond Jo and Ray to all the volunteers who make the day possible, the bands and business who attend to make the day enjoyable and of course the public who visit and whose donations make the whole effort worthwhile.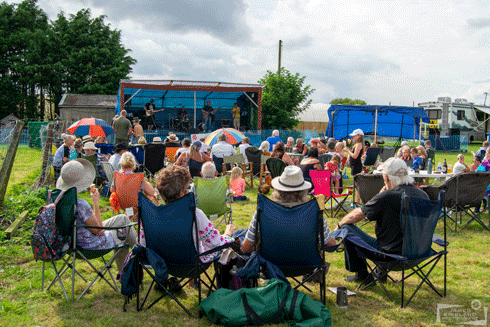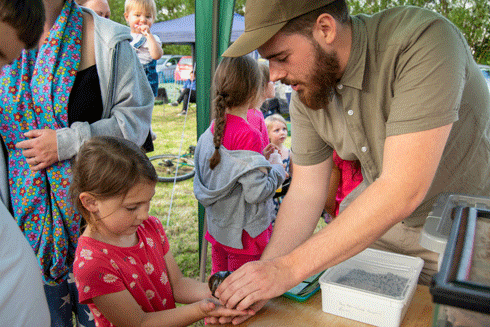 Images supplied by: James Kirkland Photography
Kirton Primary School – a Multi Award Winning School in our Village
This summer, Kirton Primary School was shortlisted in the national Education Business Awards in two categories – 'Outstanding Progress for a Primary School' and the 'STEM (Science, Technology, Engineering and Maths) Award. The ceremony was held in London in July and was hosted by Angellica Bell – and Kirton Primary School scooped first place in the STEM Award.
Another proud moment for our village school was when Miss West was recognised as the Most Inspirational Teacher in the Free Press Education Awards. This is the second time one of the school's teachers has been shortlisted in this highly sought after category.
Kirton Primary School has achieved the School Games Gold Mark Award. The School Games Mark is a Government-led award scheme launched to reward schools for their commitment to the development of competition across the school and into the community.
Kirton Primary School was also shortlisted in the the national tes school awards for 'Primary School of the Year 2019'. These national awards recognise the most outstanding individuals and institutions that the education sector has to offer.
Ms Lewis made it to the final three teachers in the Lincolnshire Golden Apples Awards in the category 'Primary School Teacher of the Year 2019'. This is the third year running that one of the school's teachers has reached the final three in this category, which covers the whole of Lincolnshire. In 2017, the title was taken by Mr Greaves.
The school was also shortlisted in the the national tes school awards in the category of 'Maths Team of the Year' for all the amazing and inspirational work the school undertakes to promote the love of maths and the high standards which result from this work.
What an amazing set of achievements for our local school! The village has a lot to be proud of.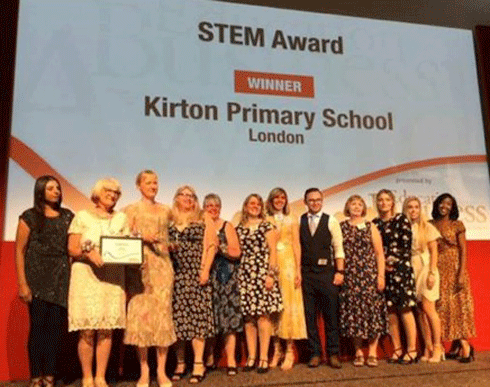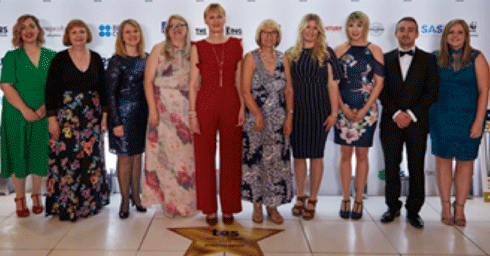 During Father Paul's Vacancy
As from September 9th the normal schedule of services will remain the same on Sunday and Thursday, and the Church will remain open on a daily basis, except on Mondays.
However, the regularity of the Daily Office of Morning and Evening Prayer may need to change. Please watch out for announcements and changes on Sundays and in the Kirton News.
Also, a new special telephone number will be made available very soon for contacting the Churchwardens in respect of making bookings for Baptisms, Marriages, but with Funerals being done direct, with the Rural Dean via local Funeral Directors.
Kirton Parish Council Meeting Minutes
- July 2019
Public Forum
2 residents attended. The first wished to complain about the speeding along Lighton Avenue/Saxon gate. She asked that the community speed watch team be deployed there.
The other resident came regarding planning B/19/0180 – Erection of 7 terraced two storey dwellings at Land off Penny Gardens, Kirton. She gave her concerns regarding the proposed development. Both residents left.
Chairman's comments
The chairman asked for a vote regarding the co-option of Mr Alex Wilson. Cllr Brotherton abstained as he knows Mr Wilson from his time as Mayor. It was resolved to co-opt Mr Wilson. Mr Wilson accepted the co-option and duly signed the declaration.
The Chairman also reported that he had received a resignation from Sue Ransome.
The Chairman reported that the bench in the park had been moved. It is thought it was by the contractors as the grass had been mown not strimmed around it.
There have been two complaints received from residents regarding trees overhanging onto their properties from the trees owned by the Parish Council. One at the rear of the Town Hall and the remaining along the side of the Old Chapel cemetery. The Clerk and the Chairman had met with the tree surgeon. Members were asked to consider allowing the work to go ahead without the usual 3 quotations as the work was needed asap. It was resolved to get the work done.
Cllr Danby also reported that the 'Tommy' had been bent in the War Memorial – he was not sure whether it had been done deliberately or whether it had just been knocked.
Apologies for absence and reason given
Cllr C Sharp and M Brookes sent their apologies and reasons for absence which was accepted by the Council.
Cllrs Welton and Blackman did not attend nor send their apologies prior to the meeting.
Receipt of any declarations of interest in accordance with the requirements of the Localism Act 2011, and to consider any written requests for dispensations in relation to members' disclosable pecuniary interests
Cllr Bemrose declared a personal interest in Town Hall on the agenda as her mother is Chairman.
She is also a parent governor at the Primary School.
Cllr Watson is on the Boston Borough Planning Committee and will take no part in item 15 on the agenda (planning).
Approval of the minutes of the previous meeting
It was resolved that the notes of the meeting held on the 27th June 2019, previously circulated, should be recorded as the minutes.
Police Matters
No Police attended, however Cllr Turner informed members that there have been issues in the village regarding youths on pushbikes causing a nuisance. The Police are aware of who most of these youths are and will be taking action.
There are some ongoing issues regarding travellers on the LCC site behind Landrover/Sports Bike. These issues are hoped to be resolved soon.
There is a current trend again for cars to be put up for sale on the grass verge next to the roundabout on the A16. Cllr Danby asked the Clerk to chase up the decision previously made about getting low shrubs on the grassed area to stop vehicles parking on the grass. Clerk to chase up.
Viewpoints on questions from members of the public
Members resolved that the Clerk should ask Dave Mitchell at LCC to survey Lighton Avenue as a possible spot for community speed watch.
Matters for the attention of Lincolnshire County Councillors/Boston Borough Councillors
Cllr Austin reported no change in ongoing issues despite the recent meeting held with head of Highways.
Cllr Watson reported that Environmental Health had attended the last bike night and were not concerned with the level of noise from either music nor bikes – this was from the road that the resident last month complained about the noise. It was also reported by Cllr Watson that the speed van was at the last meeting and this could very well account for the reduction in bike noise from/to the site and on the A16. This matter could be ongoing. It was reported by the Clerk further that Environmental health said that the number attending the function was now a matter for Licensing and had referred it.
Accounts for payment/Finance
It was resolved to accept the payments as per payment sheet dated July 2019 4 of 12.
Report from the minutes of the previous meeting/Clerk's report
Potholes reported on A16 at the roundabout to LCC. Cllr Austin agreed to chase this up.
Uneven pavement reported on the pavement on the Frampton side of Horseshoe Lane, in poor state of repair. Was scheduled to have been done but never carried out. Reported to LCC ref 342401.
LCC report that they need to investigate this matter further
Cllr Austin agreed to chase this up.
Cllr Austin informed members that this work has now been scheduled to be done
Contacted Lincolnshire Road Safety Partnership regarding the crossing issues on Station Road, I have asked for their help in enforcing the double yellow lines outside the Kebab shop plus have asked about the possibility of having the columns to the 'z brites' changed to illuminated ones.
Road Safety (Accident Investigation) Manager is in talks with Andy Wharf at Highways at the Borough.
He will also ask the parking Enforcement Team to visit the village over the next few months as a priority.
Cllr Austin agreed to chase this up.
Cllr Austin told members that this matter was not deemed high on the priority list by Highways, but it could be looked at again when the evenings get darker. Cllr Hannay will forward a photograph of the columns on the crossing which clearly show that the columns could support being lit.
Overgrown Hedge into the road on Willington Road outside Old Vicarage reported to LCC.
Grass opposite the secondary school where the buses turn has not been cut at all this year. The same applies for the triangle to Edinburgh Crescent hampering vision as you try and leave Edinburgh Crescent. Reported to LCC.
Footpath from A16 towards Skeldyke on Frampton side of the village is so overgrown from the hedge that it is difficult to walk on, or use wheelchair/pushchair. This is annual moan, asked to add to the maintenance schedule. Reported to LCC.
Update from LCC – taking enforcement action
Traffic lights on High Street not working properly, lights working sporadically then not at all – reported to LCC. Update – fault assessed – will continue to monitor
Correspondence received which the Council are invited to resolve on
a) Ashwood Homes development – road names shown on map as agreed by Parish Council previously.
b) Email received from resident regarding overhanging trees at the rear of the Town Hall (area to the left of the gateway which was not cut back last year). Request we also cut this area back as trees massively overhanging her property.
It was resolved to have the work necessary carried out.
c) Lincolnshire County Council – Re flood Investigation for flooding at King Street – request for information
d) Request from resident at Kirton End to put up a bus stop at the top of Willington Road.
It was resolved for the Clerk to get prices for a shelter to present to council at the next meeting.
e) Request from resident for a bench to be erected on the Lighton Avenue triangle grassed area
It was resolved that this would not be done.
f) Lincolnshire Mobile Library Service – in process of renewing arrangements for provision of vehicles. The large ones currently used will be replaced by smaller ones, which although means some areas will be more accessible, they won't be able to carry as many books. They are going to be in touch again in the future regarding provision of book collections.
g) Email received from parishioner wanting help to find land to make a memorial garden.
Cllr Sharp had previously contacted the parishioner and suggested the Boston Woods
Trust. Members agreed with Cllr Sharp's suggestion.
Town Hall
The work to the storage room in the Town Hall had been completed plus the outside remedial work had also been done. The Clerk has received a cheque from the Town Hall Management Committee for half the fee of the work done in the storage room. This was received with thanks.
Cllr Brotherton had attended the last meeting of the Management Committee. The committee has offered to increase their contribution to all internal repairs to £200 from £150. This was also appreciated by members.
It was resolved to get a price to do the rest of the work to protect the building by taking the tarmac away from the edge of the building. Clerk to ask contractor for price to do the work.
Cemetery
Cllrs Sharp and Brotherton are going to be having a meeting next week.
Mr Pete Booth is refurbishing the bench in the cemetery.
Cllr Turner mentioned that the annual test of the memorials was due this Autumn. Cllrs Danby and Turner will do this in the Autumn.
Parish matters
1) Reports from committee meetings held since last Council meeting.
The Neighbourhood plan group have produced an initial document. Clerk to forward to all.
In addition, Cllr Sharp has done a comprehensive document which is like an emergency plan. It was resolved to update the councillor information then have one copy in the library and one in the Town Hall.
2) Update on Park Inspections
The chain link fence needs replacing next to the gate. Clerk to arrange for it to be done. Also the side gate needs fixing. Clerk to arrange for this to be done too.
Reports for Various Bodies
Cllr Danby would like to propose that the War Memorial is refurbished in time for the 75th Anniversary of VE day next year. He suggested a simple ceremony marking the occasion. Also plaques to commemorate the fallen along with moving 'Tommy' so it doesn't get damaged again.
Cllr Bemrose would like to have another village day to commemorate the 75th anniversary, but will need to think of suitable timing due to weather unpredictability.Suggestions are ongoing.
Planning applications:
Retention of front entrance door at 46 Willington Road, Kirton - no objections.
Erection of detached garage block at Croft House, Skeldyke Road, Kirton - no objections.
Timber barn to use as a stable for private use at Holly Cottage, Drainside North, Kirton– members felt this could not be for private use when they are advertising livery services at this premises. the current barn is not shown on the plans – plans inaccurate.
Erection of 7 terraced two storey dwellings at Land off Penny Gardens, Kirton – this area is not on the development plan; highways issue with more cars parking on bend/road; not in keeping with the surrounding development; overdevelopment of the plot.
Infill straw store at The Holmes, Holmes Road, Kirton - no objections.
Erection of a single storey dwelling at Land at Kelvyn, Wash Road, Kirton – not in keeping with the area.
Advertisement consent for installation and display of 1 non-illuminated fascia sign and 1 non-illuminated hanging sign at The Dairy House, High Street, Kirton - no objections.
Planning Decisions:
Prior approval for a proposed single storey rear extension tied in with existing part retained extension following partial removal of existing single storey extension at 62 Willington Road, Kirton – refused.
Erection of 2 detached dwellings (1 two storeys with integral garage and 1 bungalow) and new vehicular access at 52 Station Road, Kirton – grant.
Frampton Gardening Club
The wind, rain and sun have done their worst this summer, so that in spite of staking delphiniums and peonies, a summer blast laid them all flat, roses have been battered, dead headed and then battered again by the rain. The weeds, spurred on with sunshine and showers are growing in abundance, threatening to swamp the flowers.
Not all is lost though, tomatoes in the green house are doing well and after the netting went up to deter the rabbits , the runner beans are at last getting to the top of their support poles and the courgette is sending out flowers with promise of a late summer harvest, and hydrangeas positively thrive in wet conditions.
In spite of the erratic weather, the Club has fortunate in its planned outing this year to Peter Beales Roses near Norwich in June, the roses were at their stunning best and the rain held off until we were all safely on the coach to return home. The detailed talk into the grafting and budding of roses for commercial retail purposes was fascinating, and made us all appreciate the value of the rose bushes we buy.
2019 hasn't been the beautiful summer of 2018, but it has had its moments, as I write we have recovered from a mini heatwave, only to be drenched by thunderstorms! A typical English summer?
The club July outing to the Butterfly Garden is at the end of July, and we all hope that the weather remains kind to us, so we can at least catch a glimpse of the beautiful butterflies for which this garden in Amber Hill is famous. This is followed by afternoon tea at the newly refurbished Four Cross Roads Inn, where members can sit and chat compare notes of sitings.
I would like to invite anyone to come along as a guest, to see how well we have done, it's usually well attended and members all have the opportunity to vote for their favourite exhibits, cakes and preserves coming top of the list for excited judges.
The Bill Castle Award will be given to the member attaining the highest overall number of points. The club starts its normal meetings again in September on Thursday 26th at Frampton Village Hall at 7.30pm. entrance to the first meeting is free and membership only £10 per year with £1 entrance per meeting. We have many varied speakers during the autumn, winter and spring months and two outings during the summer.
These outings include visits to large houses and gardens and to more intimate ones, all with interesting plants and flowers for members to admire and be inspired by, usually with a chance to buy a little treasure or two. You can be assured of a warm welcome if you come along, with no horticultural knowledge needed, just a desire to enjoy flowers, plants and vegetables, and friendship of like minded people.
Maggie Welberry
The View from the Vicarage
As this is my final letter to the Parish of Kirton, Fosdyke and Algarkirk, I wanted to share something of my experience based on my travels to Italy. I have always been taken by the amazing skill and artistic genius of the Italian painter, Giotto. He is often appreciated for his innovations in painting. Painting had got into a rut, and Giotto created a first impetus for the Italian Renaissance.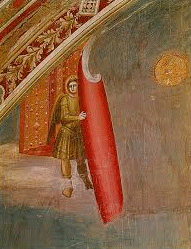 Giotto imbued all his figures with real personality and tried to give expression to their faces and bearing, as is clearly visible from his major works: the frescoes in the Scrovegni Chapel in Padua, a place that literally took my breath away, but also in his amazing work in the Basilica of Assisi. Giotto may very well have been the first painter succeeding in creating unified compositions: there is unity between the figures and their surroundings and unity among the figures, interacting as they do through gesture and emotion.
Its because of this that I offer you as my final contribution in Kirton News this amazing picture of an angel opening to the world the New Jerusalem, in other words the mystery of heaven. The angel seems to be fighting with a great scroll, not unlike the stone being rolled away from the tomb. This picture and image is all about hope, new beginnings, revelation and enlightenment .
As I say my goodbyes to you in this parish and move south to Ramsgate, I want you to be aware that for you and me that angel, that messenger of God, is still pushing back boundaries for us, the very veil between heaven and earth. How then can we not see what God is putting before us?
I often ask myself, how can we be so small minded, so closed minded, so blind as to what is being revealed to us of the Kingdom of God.
Over the years I have come to appreciate more and more the writing of T S Eliot. Just read these words from the very last lines of his work entitled, East Coker one the Four Quartets.
Love is most nearly itself
When here and now cease to matter.
Old men ought to be explorers
Here or there does not matter
We must be still and still moving
Into another intensity
For a further union, a deeper communion
Through the dark cold and the empty desolation,
The wave cry, the wind cry, the vast waters
Of the petrel and the porpoise.
In my end is my beginning.
Longing for God is a universal experience,but that longing may also be as tender as human love and a gentle relationship with those we deeply care about. For me the essence of what I have tried to do during my time in Kirton has been to encourage us to be more open.
We often say that as one door closes another opens. Doors are essential and beneficial. They are used for opening and closing. Doors provide a passageway to where we want to go. They give us privacy and offer protection from unwanted elements. They help to keep us safe and secure. Doors are also instruments of power. They have the ability to shut out or admit in. They can serve as strong barriers or as welcoming stations. Doors are even used to help us define where we are physically: indoors, outdoors, next door, at the front door or back door.
I believe each of us has a "sacred" door. It is the place where we meet the Holy One in our midst. Jesus stands at a door and knocks. It is the door of the human heart to which Jesus comes and awaits an invitation to enter. It is our choice to open to him. Readiness to open the door is essential for a meeting to occur. Attentiveness to the divine presence is a must.
It is in our most ordinary moments that the Holy One stands at the door, startling us with hope. The divine visitor is at the door. We need only to open it wide with our welcome. In my two years here with you, I have tried to be faithful in helping you be even more open to that Divine visitor who awaits entry both here at the door of our Churches, but also at the door of your hearts.
Yours in Christ,
Fr Paul